Amazon Employees Are Going on Strike During Prime Day
One of the most important days of the year for the company.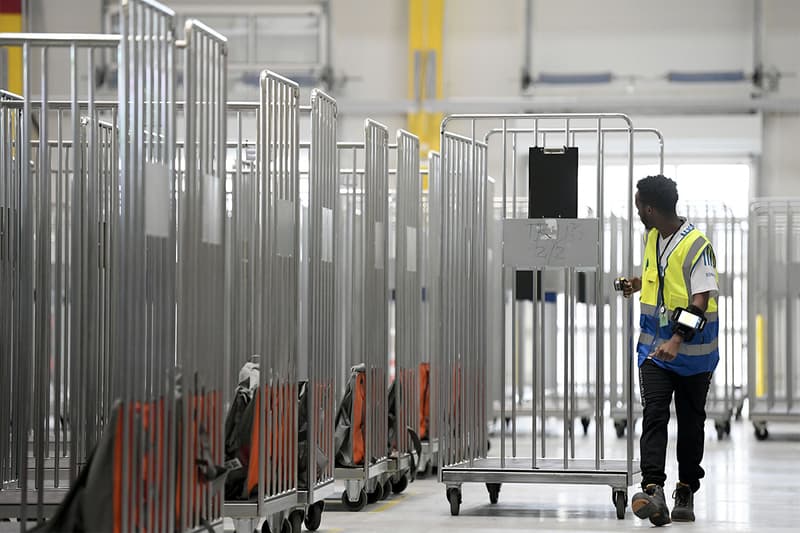 Amazon has recently been associated with harsh working conditions and income inequality, especially with their strong stance against its staff members from unionizing, and now, part of its employees are hitting back on one of the company's most important days in the year — Prime Day.
Bloomberg has reported that Amazon's employees in its Shakopee, Minnesota warehouse will be out on a six-hour strike on July 15, the first day of Amazon's annual Prime Day event, which goes until July 16 this year. While many US workers for the e-commerce giant have been on strike before, this marks the first time they've decided to do it on a crucial sales day for the company — an interestingly common occurrence for their European counterparts due to unionization and greater employee protections.
"Amazon is going to be telling one story about itself, which is they can ship a Kindle to your house in one day, isn't that wonderful," said William Stolz, one of the organizers of the strike. "We want to take the opportunity to talk about what it takes to make that work happen and put pressure on Amazon to protect us and provide safe, reliable jobs."
Amazon has since commented on the strike in an emailed statement, which writes: "The fact is Amazon offers already what this outside organization is asking for. We provide great employment opportunities with excellent pay – ranging from $16.25-$20.80 an hour, and comprehensive benefits including health care, up to 20 weeks parental leave, paid education, promotional opportunities, and more. We encourage anyone to compare our pay, benefits, and workplace to other retailers and major employers in the Shakopee community and across the country – and we invite anyone to see for themselves by taking a tour of the facility."
As the strike is only taking place at one of more than 100 warehouses across the States, it's unlikely that six-hour walk out will really affect Amazon Prime Day, but nonetheless some employees are worried about repercussions from the act. Employees of the company had recently filed complaints with the National Labor Relations Board claiming that Amazon's staffing vendor Integrity Staffing Solutions had, in the form of punishment, fired one of the organizers from a previous strike and deducted strike time from the employees' quarterly leave allowance.
Elsewhere in tech, Chinese electronics manufacturer Xiaomi "accidentally" used Apple's Memoji ad to promote its own equivalent — Mimojis.