A Boogie Wit Da Hoodie Is on Pursuit for Love in "Swervin" Music Video
The video was directed by Edgar Esteves.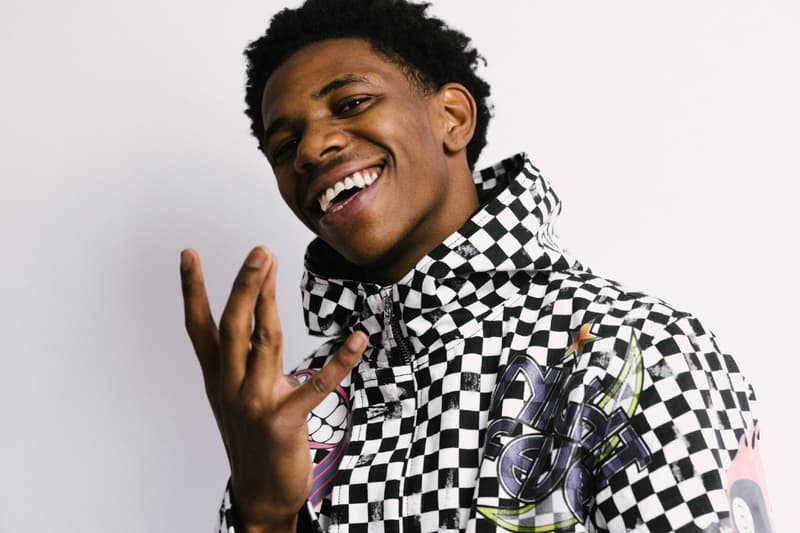 A Boogie Wit Da Hoodie drops the video for his hit single "Swervin." The record is a cut off his sophomore studio album, Hoodie SZN, which dropped in December 2018. The video, which is directed by Edgar Esteves, finds A Boogie "swervin'" into scenarios to get a beautiful woman. In the opening frame, he is on an airplane that suddenly goes up in flames just as the beat drops. Then, the video pans to him sitting in a mock-up store staring at his love interest and admiring her.
"Swervin' is the final video I'll be releasing from Hoodie SZN. It's a thank you to all my fans for propelling Hoodie SZN to number 1," said A Boogie. "I'm currently working on Artist 2.0 and I can't wait for the world to hear it."
Hoodie SZN, the certified platinum LP, spent three weeks at No. 1 on the Billboard Top 200 and top 10 for 16 consecutive weeks. "Swervin" was one of A Boogie's biggest singles alongside "Look Back At It," "Startender" and "Demons and Angels."
Aside from the new music video, A Boogie Wit Da Hoodie was featured on "Baguettes In The Face" alongside NAV and Playboi Carti off Mustard's recent project Perfect Ten.