Here's How to Watch Today's Total Solar Eclipse Without Destroying Your Retinas
This kind of eclipse occurs only once every 18 months.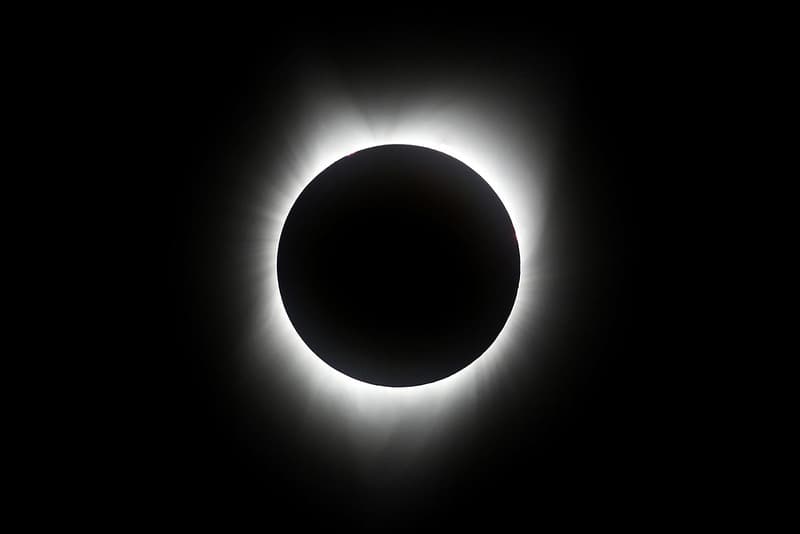 It's not every day you get to see a total solar eclipse. In fact, you only get the opportunity when the moon perfectly aligns with the surface of the sun, which occurs once every 18 months, making today's occasion all the more special.
The first total solar eclipse since August 2017's "Great American Eclipse," today's eclipse will be covering a lower portion of the globe. Soon, a shadow will creep across the Pacific Ocean and parts of the Southern Hemisphere — specifically, Chile and Argentina. If you're in Chile, the La Silla Observatory, situated above the Atacama Desert, offers the ideal viewing experience. Be careful, as it's important to avoid staring directly at the moon while this is happening, as preventblindness.org notes, so as to avoid retinal burns that can lead to a phenomena known as "Eclipse Blindness."
If you aren't in Chile, you can naturally livestream the experience from the safety of your personal computer, via the following sources.
NASA is hosting a livestream from observatories in Vicuna, Chile, from 3 to 6 PM EST.
Eclipse-centric Youtube page timeanddate is offering expert commentary alongside a live chat, updated trackers and footage of the event.
Finally, astronomical education company Slooh is showcasing imagery of the eclipse along with somewhat more casual commentary and interviews.
Today's total solar eclipse will first be viewable in Chile at 4:39 PM EST, the same time zone as the Eastern US. With the sun setting only an hour or so after the eclipse begins, it should be a particularly memorable moment.