22Gz Releases Highly-Anticipated Mixtape 'The Blixky Tape'
From trap-tinged yammers to ghoulish nocturnal grooves.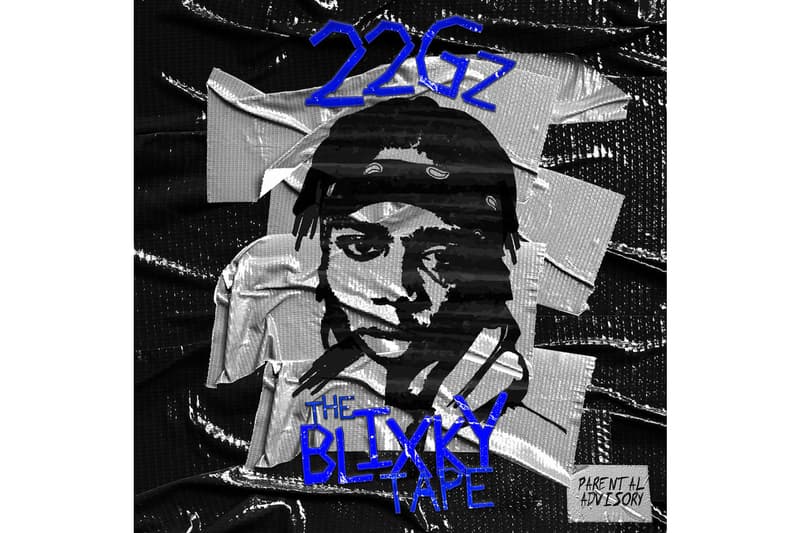 Off the heels of his newly dropped video for the track "FNs & Blixkys," Brooklyn-native 22Gz has released his much-anticipated mixtape The Blixky Tape.
Running at just under 30 minutes, the mixtape packs 12 songs and is flooded with interesting sounds and fresh nuances, things you can expect from a newcomer like 22Gz. The musical compilation sees a dynamic set of instrumentals that range from trap-tinged yammers to mellow, nocturnal progressions laced in ghoulish-like piano chords and blaring 808s. The rapper went light on the features, too, (just Kodak Black and Quin NFN) keeping the focus on the rapper's distinctive deliveries. Apart from the more recently released tracks "Crime Rate" and "Sniper Gang Freestyle," notable highlights in the EP include "Spin the Block," featuring Kodak Black and "Timing," which sees 22Gz switching things up with melodic auto-tunes.
Scroll below for a listen of 22Gz' latest mixtape album The Blixky Tape.
Elsewhere, Maxo Kream has dropped Brandon Banks, a vivid telling of his complex past.