Best New Tracks: Rich Brian, Moonchild, Marlo, King Princess and More
Great new music for impressive bright talents.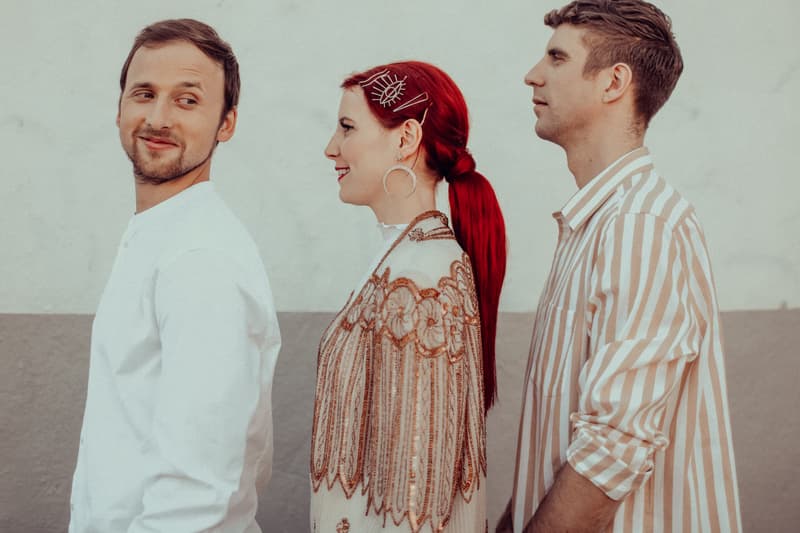 For the previous installment in our Best New Tracks series, we brought attention to new releases from Rexx Life Raj, G Man & Bris, French Montana, Max B, Future, Blood Orange, dvsn, ComptonAssTG, Teejayx6, Taylor McFerrin, ShooterGang Kony and more. This time around, we're shining the spotlight on new releases from Rich Brian, Moonchild, Marlo, King Princess, Easy Life and others.
Rich Brian – "Kids"
Rich Brian drops a new song and video for his new single titled "Kids." The video was directed by Sing J. Lee and the song was produced by Bekon & The Donuts, Frank Dukes and Brian himself. The video was shot in Brian's hometown of Jakarta.
About the song, Brian says, "I was recording the album in New York and when I wrote this song I remember feeling so inspired, and felt like I wanted to inspire others in the process, the energy in the room was so different, it was one of those songs where everything just came out and I didn't have to try."
"To me, 'Kids' is an anthem," says Lee. "A victory song. For kids of both sides of the world, but it is also an anthem to the kid himself that two years ago took a leap of faith and traveled halfway across the world alone, with only his voice. This video is a homecoming of the Jakarta son. Brian transcends the expectations of each culture he lives in and brings them together into harmony, in a way everyone can understand, into something that sounds like hope."
"Yellow" and "Kids" are singles off Brian's upcoming album, The Sailor, which is due out on July 26.
Moonchild – "Too Much to Ask"
LA-based three-piece Moonchild announce their forthcoming project Little Ghost, which is set to drop on Sept. 6 release via Entertainment One. To go along with the LP announcement, Moonchild release their first single "Too Much to Ask," a smooth R&B record with electric keys.
Quality Control – "Soakin Wet" featuring Marlo, Offset and City Girls
Quality Control's Marlo drops the perfect summer video for his single "Soakin Wet" featuring City Girls and Offset from the anticipated compilation Control The Streets Volume 2 that will drop on August 16. Says Pee, CEO of Quality Control, "Marlo's been in development with QC these past two years and this summer is when people will really see his incredible talent. He is one of my favorite artists and he's speaking that real shit."
King Princess – "Prophet"
Rising pop star King Princess' shares that her debut album, Cheap Queen, will drop this fall on Zelig/Columbia Records. To go with the announcement, the multi-instrumentalist and singer premieres releases "Prophet," a new single off the forthcoming album.
Easy Life – "Earth"
Leicester, England 5 piece, Easy Life, drop their brand new single titled "Earth," which is available now on Island Records. The band's momentum has been steadily growing, playing a headline set at Glastonbury's BBC Introducing stage and additional appearances including Coachella and Governors Ball. "Earth" continues that progress and should see their stock rise even higher. The music video for the single is directed by Sophie Muller in Morocco.
"We filmed it on a plastic dump in Marrakesh," shares about the music video. "It's essentially about a plastic world which slowly envelopes us, resulting in the untimely death of each band member, shown most dramatically through Murray puking up a shit tonne of plastic (this was meant to be reminiscent of a viral video we saw in which a sea bird throws up loads of plastic that it's ingested due to pollution)."
He adds, "Working with Sophie Muller was an absolute privilege, she kills it. Massive respect for her and the whole team for bringing our idea to life and withstanding the midday desert heat. Long live planet earth."
Packtavists Featuring & Quando Rondo – "Slide"
The Packtavists team up with buzzing Atlanta rapper Quando Rondo for their third single "Slide," which is produced by Niz Da Don & Jbo of the EarDrummers. When asked how the collaboration came about Icarus explains "We just hit his line and he loved the record so he hopped on it."
Levi Bent-Lee – Yes Chef
Son of the legendary Canadian chef Susur Lee, Levi Bent-Lee is a man of many talents. He, along with his brother, are the men behind Frings, one of the best restaurants in the city. When he's not over overlooking his business, Lee is an impressive artist who shows promise. Check out his new project Yes Chef.