Zion Williamson Suing Prime Sports for Contract Release
Following his signing to CAA Sports.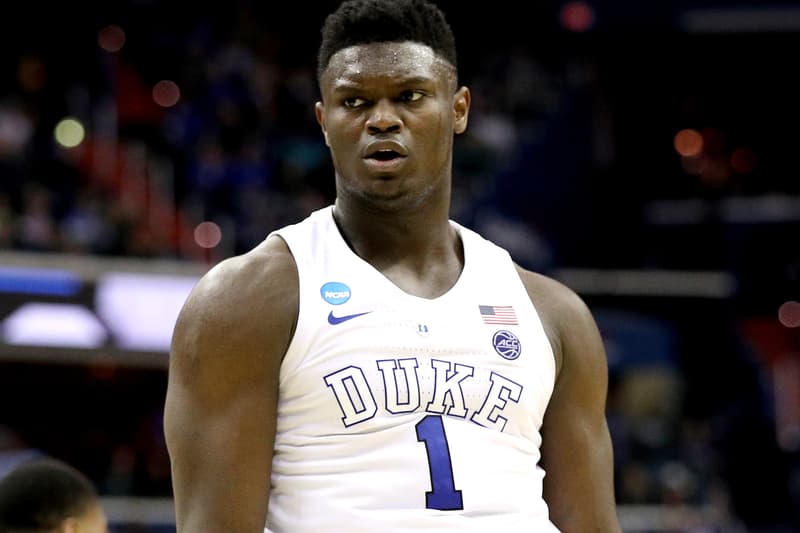 Zion Williamson is suing Florida marketing firm Prime Sports and owner Gina Ford to terminate his signed contract.
According to reports, the former Duke star's attorneys are seeking a court declaration that the agreement signed between the two parties from April is null and void. They contest that the contract doesn't specify that Williamson would be voiding his eligibility to play college basketball upon signing, noting North Carolina's Uniform Athlete Agents Act that requires all contracts to have this clause in boldface and all-caps. "Prime Sports Marketing's actions towards Mr. Williamson blatantly violated the North Carolina statute specifically designed to protect student athletes. Mr. Williamson properly exercised his rights under the law to void his business dealings with Prime Sports Marketing," attorney Jeffrey S. Klein said. Additionally, his lawyers point out that Prime Sports is not registered to act as an agent in both North Carolina and Florida, and that the company isn't certified by the National Basketball Players Association.
The suit follows Williamson joining CAA Sports, another agency, to represent him in legally contractual matters. Prime Sports threatened to sue the basketball player for damages in excess of $100 million USD. Klein added, "Prime Sports Marketing's continued threats against Mr. Williamson made necessary the filing of this lawsuit."
Williamson is looking to be the first overall pick at next week's NBA Draft and is expected to land with the New Orleans Pelicans.
In other sports news, the Toronto Raptors are the 2019 NBA Champions.