Here's Everything Ubisoft Announced at E3 2019
Lead by the latest installments in the 'Watch Dogs' and 'Rainbow Six' franchises.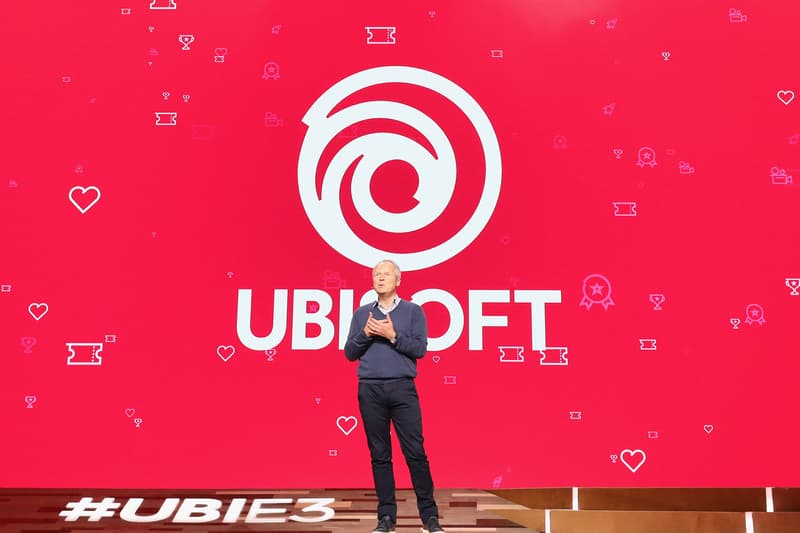 Ubisoft dropped by E3 2019, revealing a few new titles, DLCs and a new game subscription plan. The French video game company announced the latest installments in the Watch Dogs and Rainbow Six franchises, a Greek mythology game and add-ons for its current titles. Taking notes from Microsoft's presentation the day prior, the French video game company introduced the upcoming Ghost Recon: Breakpoint with The Punisher star Jon Bernthal and his four-legged friend Bam Bam the dog. It's Always Sunny in Philadelphia's Charlie Day and Rob McElhenney also revealed that they're working with Ubisoft on a comedy Apple TV+ show about video game development, aptly titled Mythic Quest: Raven's Banquet.
Take a look at the full Ubisoft slate below.
In other news, the highly-anticipated Final Fantasy VII remake finally got a release date.
Games
Watch Dogs: Legion
Ubisoft launched the show with substantive gameplay of one of its most highly anticipated titles: Watch Dogs: Legion. The third installment to the franchise will see players immersed in a post-Brexit UK, with the ability to recruit and play as any NPC in the world — from thick-framed resistance agents to skull-mask-wearing urban ninjas and even little old ladies.
Gods & Monsters
Ubisoft followed with the unveiling of a Breath of the Wild-esque RPG based on Greek mythology. Gods & Monsters is based in a beautifully cartoonish fantasy world, where the hero takes on various mythological beasts and creatures. The game's expected to release February 25, 2020.
Roller Champions
Fans of Jet Set Radio Future and Alita: Battle Angel rejoice: Ubisoft's bringing back rollerblades, and it's made Motorball into a game. These roller champions are said to "roll up to 100 miles an hour, dash into opponents with visceral impact, wall-skate to the sky, and dunk while thousands of fans." The E3 demo is now free-to-play, from June 10-14.
Rainbow Six Quarantine
After four years since Rainbow Six Siege's release, Ubisoft has finally announced a new title for the Tom Clancy franchise. Rainbow Six Quarantine is a stand-alone tactical PvE shooter where players will band up in teams of three and fight off alien parasite-infected human hosts, similar to the Outbreak game mode during Operation Chimera last year for Siege.
Assassin's Creed Odyssey
The latest AC installment will be getting a Story Creator mode and a Discovery Tour mode. The first allows players to create their own story missions including dialogue and branching pathways, which they can then share with friends. The latter allows you to explore the streets of ancient Greece without being confronted constantly by enemies.
Ghost Recon: Breakpoint
Jon Bernthal was accompanied by a dog on stage to announce that the latest Ghost Recon game will be available October 4, with beta beginning September 5. Solo players will be getting AI teammates post-launch.
Others 
Ubisoft also made an array of other smaller announcements. Star of It's Always Sunny In Philadelphia Rob McElhenney made an appearance to talk about Mythic Quest: Raven's Banquet, a new TV show he's working on with castmate Charlie Day and Ubisoft. The show will be a comedy revolving around game development and will be available on Apple TV+. The company will be releasing a mobile strategy game titled Tom Clancy's Elite Squad drawing together characters from different installments of the franchise. The Division 2 will have a free-to-play period from June 13-16, while For Honor is getting a new limited-time event this week called Shadow of the Hitokiri. The next season of Rainbow Six Siege — named Operation Phantom Sight — is out tomorrow, and Just Dance 2020 is coming to the Switch, Xbox One, PlayStation 4, Google Stadia and — who would've guessed — the Wii.