Here Are All the Pre-Installed Games Coming to the Sega Genesis Mini
Both the U.S. and Japanese version will be receiving exclusive titles.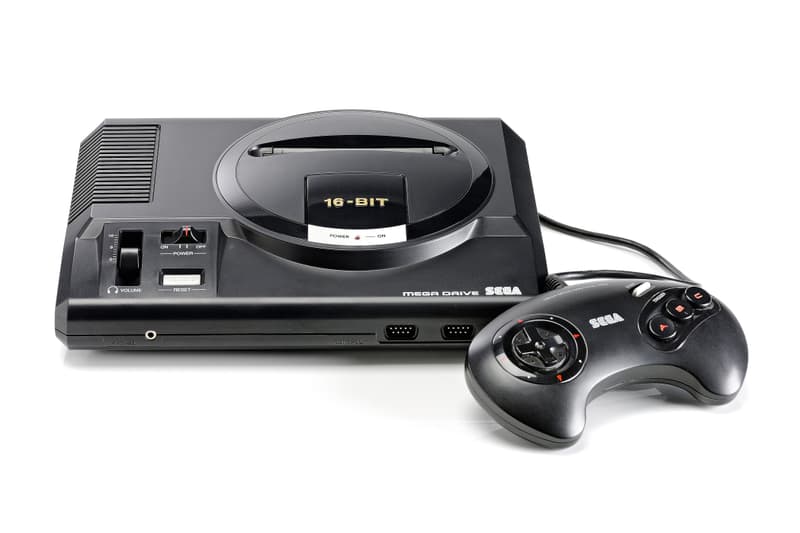 Sega has announced the third and final game catalog for the upcoming Sega Genesis Mini. On top of cult classics such as Sonic The Hedgehog and Street Fighter II', both the U.S. and Japanese consoles will receive Tetris, Darius, Alisia Dragoon, Monster World IV, Road Rash II, Columns and Dynamite Headdy as pre-installed games. Each console version is also set to receive a number of exclusive titles, with the U.S. iteration including Virtua Fighter 2, Kid Chameleon, Eternal Champions, Strider and Light Crusader, and the Japanese build adding Assault Suit Leynos (Jūsō Kihei Leynos), Langrisser II, Slap Fight, Snow Bros. and Lord Monarch: Tokoton Sentō Densetsu.
Take a look at the complete list of pre-installed games for both consoles below. The Sega Genesis Mini will be available on September 19 for a retail price of roughly $60 USD – $80 USD for the Japan variations, while the US version will fall at $80 USD.
In other gaming news, this is what's lined up for E3 2019 so far.
Sega Genesis Mini U.S. Version

Tetris
Darius
Alisia Dragoon
Monster World IV
Road Rash II
Columns
Dynamite Headdy
Ecco the Dolphin
Virtua Fighter 2
Kid Chameleon
Eternal Champions
Strider
Light Crusader
Castlevania: Bloodlines
Space Harrier II
Shining Force
Dr. Robotnik's Mean Bean Machine
ToeJam & Earl
Comix Zone
Sonic The Hedgehog
Altered Beast
Gunstar Heroes
Castle of Illusion Starring Mickey Mouse
World of Illusion Starring Mickey Mouse and Donald Duck
Thunder Force III
Super Fantasy Zone
Shinobi III: Return of the Ninja Master
Streets of Rage 2
Earthworm Jim
Sonic the Hedgehog 2
Contra: Hard Corps
Landstalker
Mega Man: The Wily Wars
Street Fighter II'®: Special Champion Edition
Ghouls 'n Ghosts
Alex Kidd in the Enchanted Castle
Beyond Oasis
Golden Axe
Phantasy Star IV: The End of the Millennium
Sonic the Hedgehog Spinball
Vectorman
Wonder Boy in Monster World

Sega Genesis Mini Japanese Version

Tetris
Darius
Alisia Dragoon
Monster World IV
Road Rash II
Columns
Dynamite Headdy
Sonic the Hedgehog 2
Puyo Puyo 2
Assault Suit Leynos (Jūsō Kihei Leynos)
Langrisser II
Slap Fight
Snow Bros.
Lord Monarch: Tokoton Sentō Densetsu
Shining Force: Kamigami no Isan (Shining Force: The Legacy of Great Intention)
Vampire Killer (Castlevania: Bloodlines)
Wrestleball (Powerball)
Gunstar Heroes
Comix Zone
Rent A Hero
Space Harrier II
Madō Monogatari I
I Love Mickey & Donald: Fushigi na Magic Box (World of Illusion Starring Mickey Mouse and Donald Duck)
Game no Kanzume Otokuyō
Contra: The Hard Corps (Contra: Hard Corps)
Thunder Force III
Super Fantasy Zone
Dyna Brothers 2
The Hybrid Front
Bare Knuckle II: Shitō e no Chinkonka (Streets of Rage 2)
Musha Aleste (MUSHA)
Landstalker
Daimakaimura (Ghouls 'n Ghosts)
Street Fighter II'® Dash Plus: Champion Edition
Rockman: Mega World (Mega Man: The Wily Wars)
Golden Axe
The Super Shinobi (The Revenge of Shinobi)
Phantasy Star: The End of the Millennium (Phantasy Star IV)
The Story of Thor: A Successor of the Light
Tant-R (Puzzle & Action: Tant-R)
Party Quiz Mega Q
Yu Yu Hakusho Makyō Tōitsusen