Animal of The Muppets Performs on the Supreme x Pearl Drums Session Studio Drum Kit
Play the drums in style.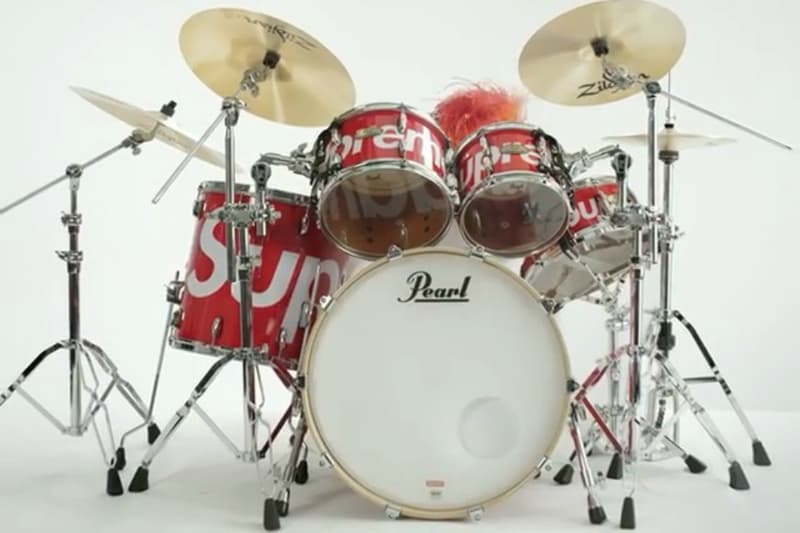 Earlier this week, Supreme introduced a Spring 2019 collaboration with the NFL that revolved around an Oakland Raiders theme. Now, the iconic streetwear brand is serving up another high-profile collaborative effort; specifically, Supreme and The Muppets are coming together to promote the forthcoming Supreme and Pearl Drums Session Studio Drum Kit collaboration.
Fittingly, the beloved Muppet musician and rockstar himself, Animal, is recruited by Supreme and Pearl Drums to "test out" the Session Studio Drum Kit and provide a brief look at the model's potential.
"Featuring Pearl's Masterworks craftsmanship, the kit has been branded in Supreme's iconic red and white logo which can be found on the bass drum along with the floor, mid and high toms," we noted in yesterday's write-up on Supreme's new drum set. "The set also includes various cymbals, a hi-hat and snare drum … It has also been reported that only 50 to 60 sets have been produced, making it a very limited release."
You can take a look at Supreme and Animal of The Muppet's new promotional vignette for the Supreme and Pearl Drums' collaborative Session Studio Drum Kit below. The item itself is scheduled to hit physical locations and the official Supreme website on June 6. The Session Studio Drum Kit will carry a price-tag of $3,998 USD.
For more, check out Supreme's 2019 Spring Sunglasses collection.