AJ Tracey Taps UK Legends General Levy & Novelist for Remix of "Ladbroke Grove"
The three spit fire-tinged flows over Conducta's UK Garage instrumental.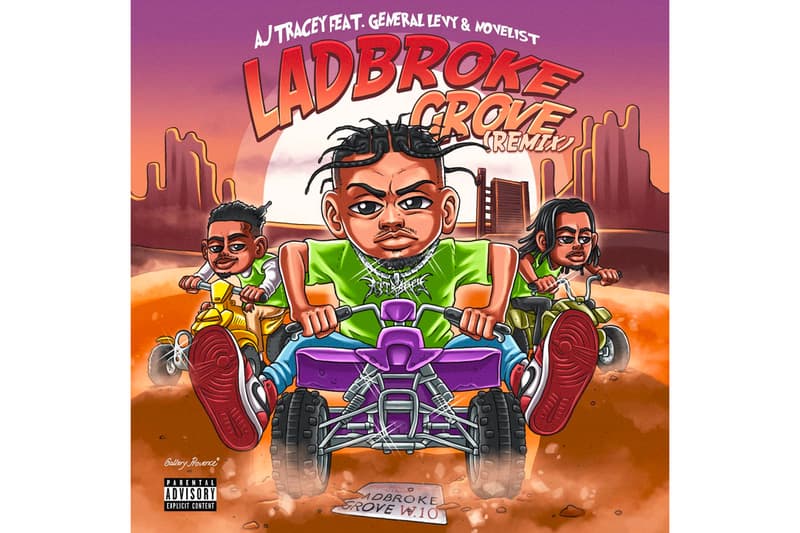 AJ Tracey has linked with two of the UK's most iconic acts for a remix of his hit track "Ladbroke Grove."  The original version of the track was brought to us by Tracey's self-released debut album, AJ Tracey, and has since gone on to rack up hundreds of millions of streams. For the remix, Tracey has remained true to his emphasis on UK's expansive soundscapes, enlisting rudeboy Junglist General Levy and renowned Grime artist Novelist for the menacing remix. All three MC's come together to spit fire-tinged verses, offering up some hard-hitting drill-based flows that pair well alongside Conducta's UK Garage instrumental, which features a chopped and screwed sample from Jorja Smith's "Wandering Romance."
You can listen to AJ Tracey's "Ladbroke Grove" (Remix) feat. General Levy and Novelist below.
For more music news, Valee just dropped a surprise EP entitled Runnin' Rich.