Nielsen Music Reveals Most-Streamed & Best-Selling Songs of Mid-Year 2019
Did your favorite track make it on the lists?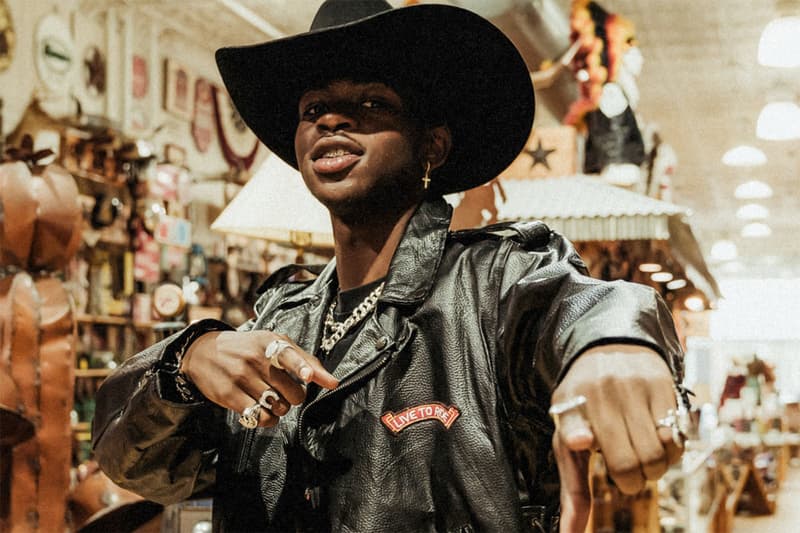 Nielsen Music has released the most-streamed and best-selling songs of the first half of 2019. Ariana Grande, Lady Gaga and Bradley Cooper, Queen and Lil Nas X lead the six published lists.
Grande's thank u, next leads the Top 10 Albums (Based on Overall Equivalent Album Units) with 1,552,800 units. In second place is Billie Eilish's debut album WHEN WE ALL FALL ASLEEP, WHERE DO WE GO?, followed by Khalid's Free Spirit. A Boogie Wit da Hoodie's Hoodie SZN, Post Malone's beerbongs & bentleys, Drake's Scorpion and Juice WRLD's Death Race for Love join the list as well.
Leading the Top Selling Albums list are Lady Gaga and Bradley Cooper's A Star Is Born soundtrack garnering 404,000 units, with BTS' Map of the Soul: Persona, Eilish and Grande also included. Queen's Bohemian Rhapsody soundtrack reigns the Top 10 Selling Vinyl Albums list selling 61,000 units, joined by older records from Michael Jackson, Queen, Bob Marley & The Wailers, Pink Floyd, Fleetwood Mac and The Beatles.
Lil Nas X's viral hit "Old Town Road" leads the remaining three, ruling over the Top 10 Selling Digital Songs, Top 10 On-Demand Song Streams (Audio and Video Combined) and the Top 10 On-Demand Audio Streams lists. Both the original and remix with Billy Ray Cyrus have earned a total of 1,337,995,000 on-demand streams, becoming the only track of 2019 to hit that streaming total so far. Post Malone and Swae Lee's "Sunflower" from Spider-Man: Into the Spiderverse lands at second with 850,194,000 on-demand streams.
Other notable tracks that made the list are J. Cole's "Middle Child," Travis Scott's "Sicko Mode," Meek Mill and Drake's "Gone Bad," Post Malone's "Wow.," YNW Melly's "Murder On My Mind" and Lil Baby and Gunna's "Drip Too Hard."
Check out the full list below.
In other music news, Mustard just dropped his star-studded album Perfect Ten.
2019's Mid-Year Top 10 Albums (Based on Overall Equivalent Album Units)
1. Ariana Grande, Thank U, Next (1,552,800)
2. Billie Eilish, When We Fall Asleep, Where Do We Go? (1,304,000)
3. Khalid, Free Spirit (929,000)
4. Lady Gaga & Bradley Cooper, A Star Is Born (Soundtrack) (889,000)
5. A Boogie Wit da Hoodie, Hoodie SZN (810,000)
6. Post Malone, beerbongs & bentleys (756,000)
7. Drake, Scorpion (718,000)
8. Queen, Bohemian Rhapsody (Soundtrack) (705,000)
9. Juice WRLD, Death Race for Love (675,000)
10. Jonas Brothers, Happiness Begins (663,000)

2019's Mid-Year Top Selling Albums
1. Lady Gaga & Bradley Cooper, A Star Is Born (Soundtrack) (404,000)
2. Jonas Brothers, Happiness Begins (374,000)
3. Billie Eilish, When We All Fall Asleep, Where Do We Go? (343,000)
4. BTS, Map of the Soul: Persona (343,000)
5. Backstreet Boys, DNA (299,000)
6. Queen, Bohemian Rhapsody (Soundtrack) (253,000)
7. Ariana Grande, Thank U, Next (228,000)
8. Soundtrack, The Greatest Showman (181,000)
9. P!nk, Hurts 2B Human (158,000)
10. Lauren Daigle, Look Up Child (154,000)

2019's Mid-Year Top 10 Selling Vinyl Albums
1. Queen, Bohemian Rhapsody (Soundtrack) (61,000)
2. Queen, Greatest Hits (49,000)
3. Billie Eilish, When We All Fall Asleep, Where Do We Go? (47,000)
4. Soundtrack, Guardians of the Galaxy: Awesome Mix Vol. 1 (33,000)
5. The Beatles, Abbey Road (33,000)
6. Pink Floyd, The Dark Side of the Moon (32,000)
7. Bob Marley & The Wailers, Legend(30,000)
8. Fleetwood Mac, Rumours(29,000)
9. Michael Jackson, Thriller (29,000)
10. Billie Eilish, Don't Smile at Me(28,000)

2019's Mid-Year Top 10 Selling Digital Songs
1. Lil Nas X, "Old Town Road" (958,000)
2. Lady Gaga & Bradley Cooper, "Shallow" (684,000)
3. Post Malone & Swae Lee, "Sunflower (Spider-Man: Into the Spider-Verse)" (488,000)
4. Ariana Grande, "7 Rings" (420,000)
5. Halsey, "Without Me" (388,000)
6. Post Malone, "Wow." (381,000)
7. Jonas Brothers, "Sucker" (357,000)
8. Lauren Daigle, "You Say" (322,000)
9. Taylor Swift featuring Brendon Urie, "Me!" (322,000)
10. Ava Max, "Sweet But Psycho" (321,000)

2019's Mid-Year Top 10 On-Demand Song Streams (Audio and Video Combined)
1. Lil Nas X, "Old Town Road" (1,337,995,000)
2. Post Malone & Swae Lee, "Sunflower (Spider-Man: Into the Spider-Verse)" (850,194,000)
3. Ariana Grande, "7 Rings" (776,696,000)
4. Travis Scott, "Sicko Mode" (623,498,000)
5. Halsey, "Without Me" (599,335,000)
6. J. Cole, "Middle Child" (582,748,000)
7. Post Malone, "Wow." (582,633,000)
8. Blueface, "Thotiana" (588,277,000)
9. Marshmello & Bastille, "Happier" (528,640,000)
10. YNW Melly, "Murder On My Mind" (498,806,000)

2019's Mid-Year Top 10 On-Demand Audio Streams
1. Lil Nas X, "Old Town Road" (596,113,000)
2. Post Malone & Swae Lee, "Sunflower (Spider-Man: Into the Spider-Verse)" (458,470,000)
3. Ariana Grande, "7 Rings" (433,904,000)
4. Post Malone, "Wow." (416,231,000)
5. J. Cole, "Middle Child" (395,872,000)
6. Meek Mill featuring Drake, "Going Bad" (337,025,000)
7. Halsey, "Without Me" (319,879,000)
8. YNW Melly, "Murder On My Mind" (287,219,000)
9. Lil Baby & Gunna, "Drip Too Hard" (284,613,000)
10. Travis Scott, "Sicko Mode" (276,802,000)