Streetsnaps: Ja Morant
We talked to the presumptive No. 2 NBA Draft Pick about his style, then we tested his sneaker knowledge.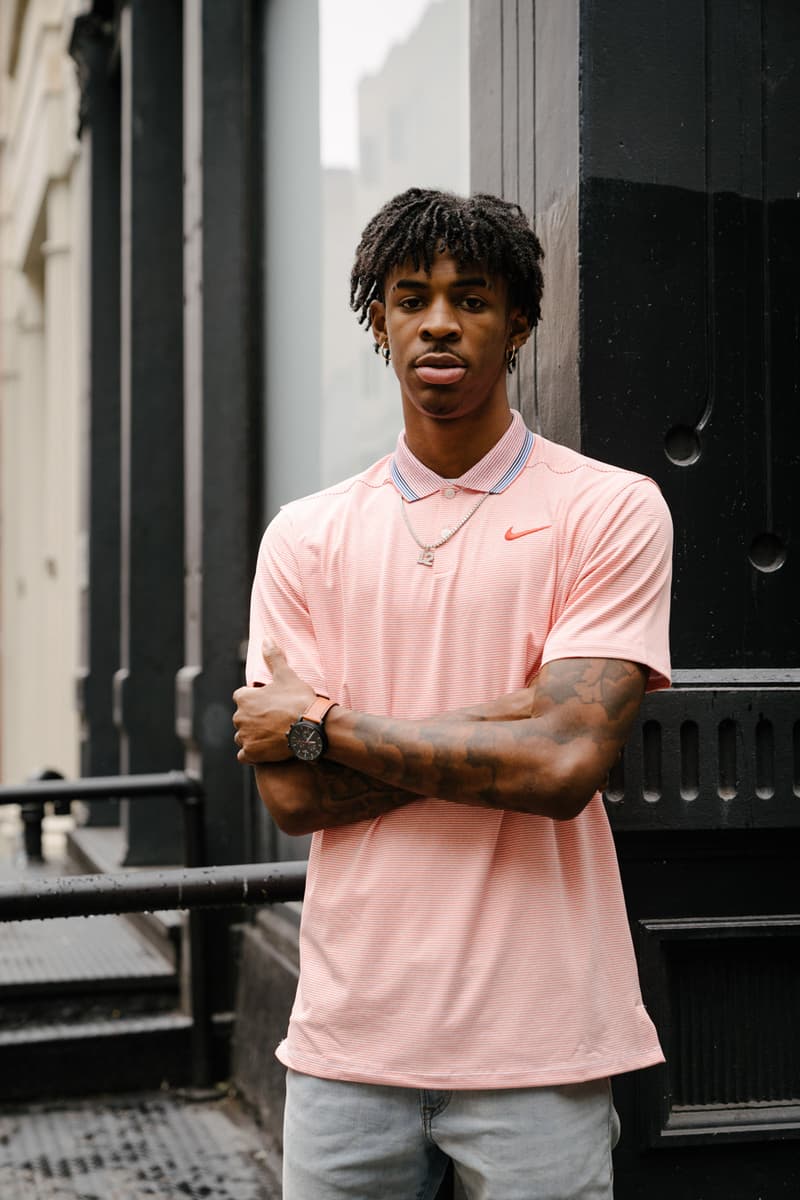 1 of 3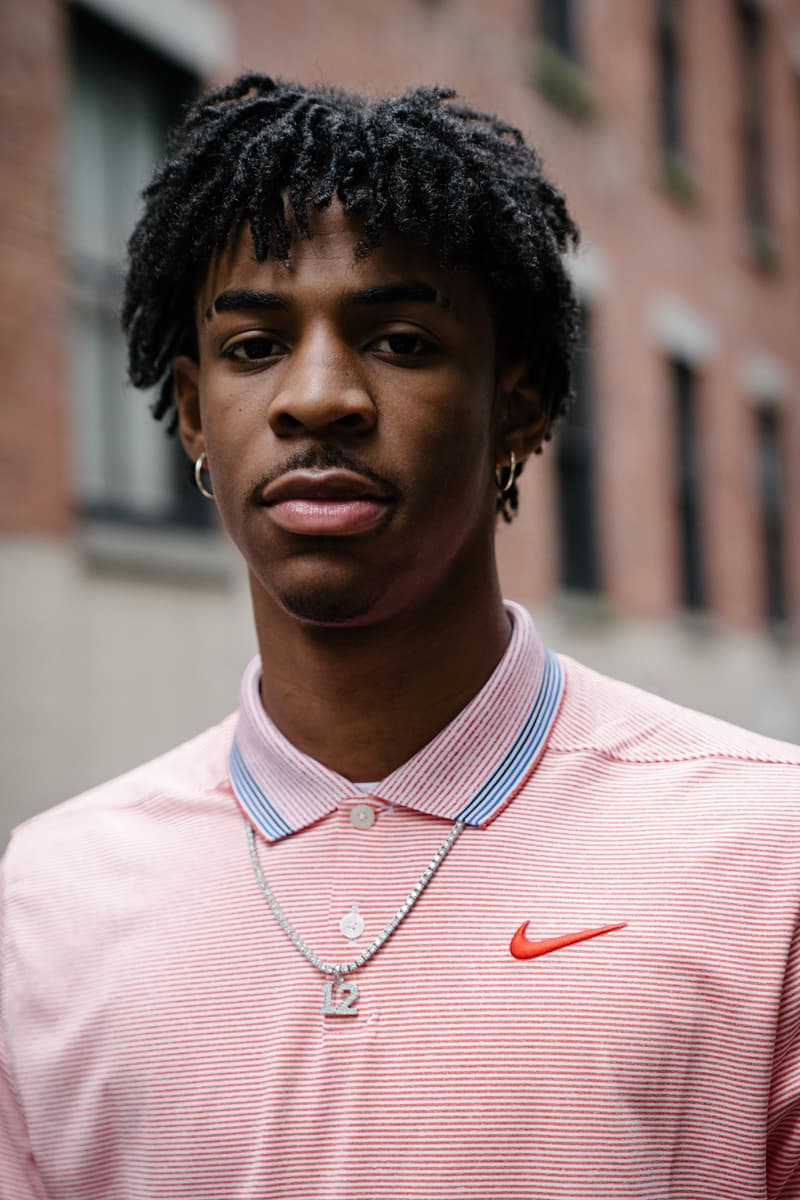 2 of 3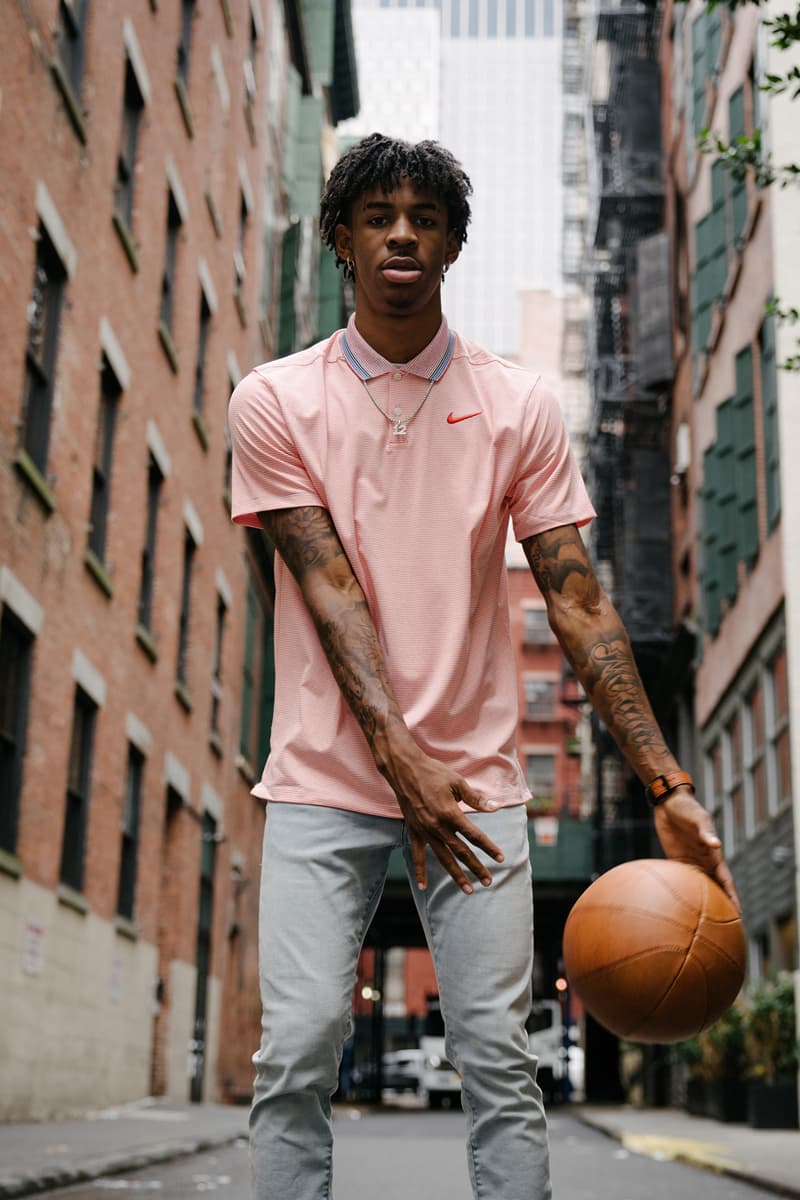 3 of 3
Streetsnaps: Ja Morant
We talked to the presumptive No. 2 NBA Draft Pick about his style, then we tested his sneaker knowledge.
In just a few short hours, when Commissioner Adam Silver takes to the Barclay's Center stage to announce the first pick in the 2019 NBA Draft, the lives of 60 young men will be forever altered. They all will have reached the finish line of the most difficult and lofty goal of their young lives: becoming a professional basketball player. Among them is the presumptive No. 2 pick out of mid-major Murray State, 19-year-old "point god" Ja Morant.
Ja, a former AAU teammate of surefire No. 1 pick Zion Williamson, was not heavily recruited out of high-school, mostly due to his size, or lack thereof. Now standing at 6-foot-3 and weighing 175 pounds, the point guard bursted onto the scene this past NCAA season, finishing his Sophomore year with 24.5 points, 5.7 rebounds, 10 assists, and 1.8 steals per game, the first NCAA player to ever average 20 points and 10 assists a game in a single season (the NCAA didn't start tracking assists until 1983). He has since earned comparisons to Russell Westbrook and De'Aaron Fox for his athleticism and explosiveness, as well as fellow guards Trae Young and D'Angelo Russell for his IQ and passing. He's one of the five or so young hoopers expected to become a franchise player for their new team, and for Ja, that team will surely be the Memphis Grizzles.
Just two days before Thursday's Draft, Ja stopped by the HYPEBEAST office in New York City to talk about the exciting future that lies ahead of him. Arriving before much of our staff, we were immediately struck by his humbled and professional demeanor, one we expect from a 10-year veteran, not a 19-year-old rookie. After kickstarting his Instagram takeover for Tissot, the latest in what will be a long list of brand partners, Ja jumps in front of our camera to talk about his style on and off the court.
"I would define my style as smooth," he says without any hesitation. "I really don't try to be like anyone else. I want to be comfortable in my clothes, but I also want people to see that I know how to dress, mixing and matching colors." Ja was indeed comfortable, sporting a "habanero red" Nike golf shirt, a big product push for the brand this year, and a complementing pair of Air Jordan 1 Mids. He had a long day of interviews and appearances ahead of him, probably the longest of his young career, so the fit was very appropriate.
When asked how his off-the-court style transitions to his style of play on the hardwood, he instantly replies "Smooth," adding, "My game is the same way; I'm smooth but you know I'm there." Here, Ja is referring to his internal turbo button, where he can go from walking the ball up and pass the half court line, to showcasing his 44-inch vertical on your 7-foot center.
Ja does admit that he hasn't really concerned himself with much of the fashion world, and rightfully so; most of Ja's life has centered around basketball, and basketball only. Nevertheless, he already has a signature look: his hoop earrings. "I got my hoops in eighth grade; my mom got them for me. There's not a lot of guys with hoop earrings these days, but I think I pull them off." There's that humbleness again.
Glancing at his NBA Collector's edition Tissot watch, we realized Ja had to jump to his next appointment, so we wrapped up our conversation with a little game. Having recently signed to Nike, we wanted to test his knowledge of past Nike athletes and their signature sneakers. We presented him with photos of some kicks, where he had to guess the model and the player who wore them, as well as something he liked about their game, if he was old enough to watch them that is. Check it out below.
You can catch Ja Morant and other top NBA prospects tonight, June 20, when the 2019 NBA Draft airs live on ESPN at 7 p.m. ET.