World's First 360-Degree Infinity Pool Is Set to Open in London
Complete with futuristic entry & exit system.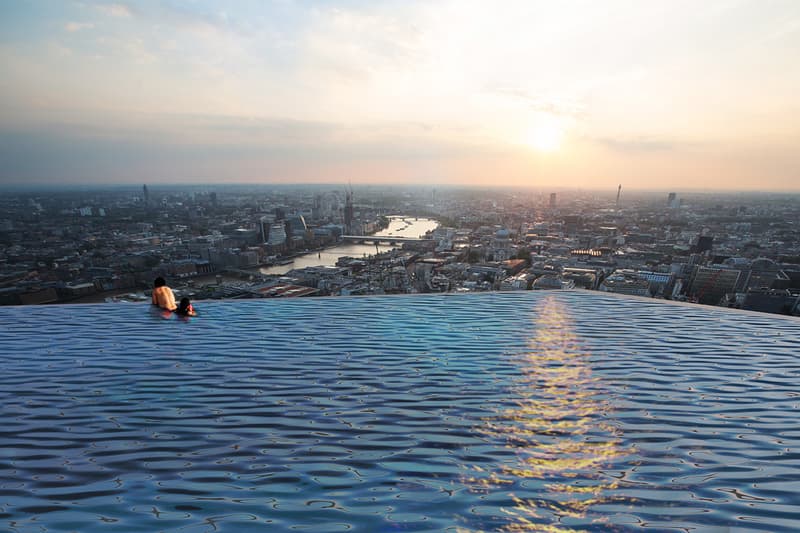 1 of 3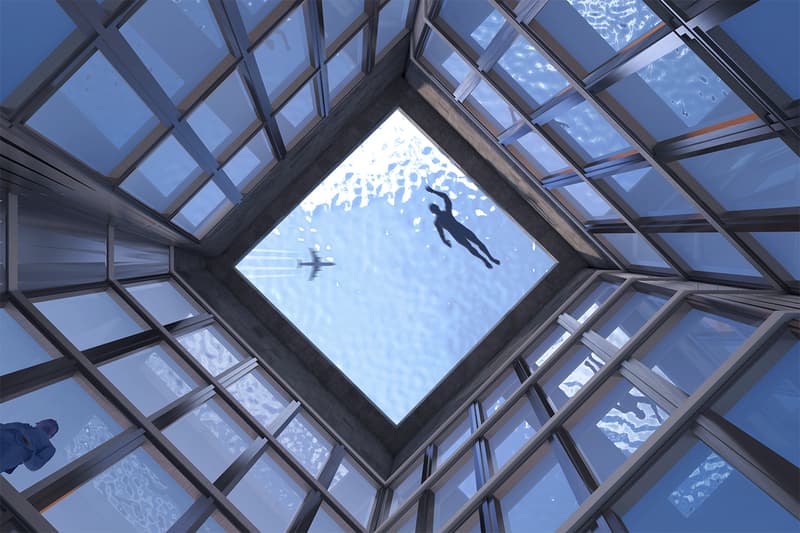 2 of 3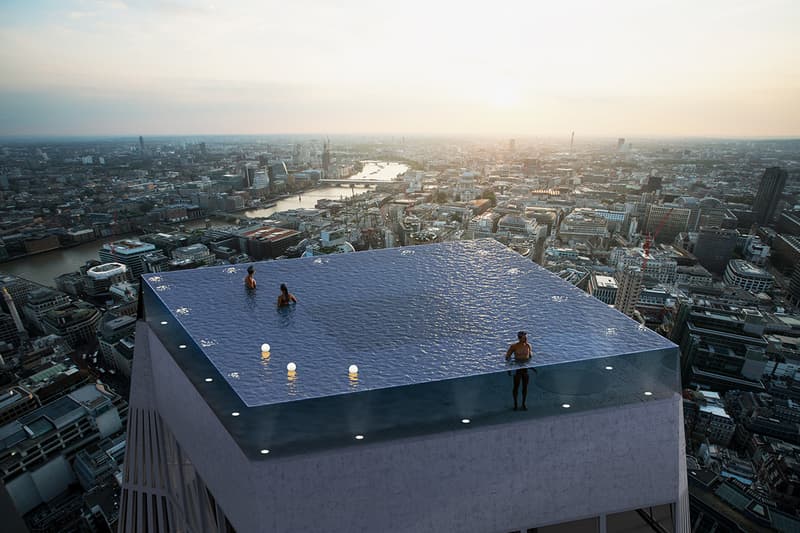 3 of 3
UK-based swimming pool manufacturer Compass Pools has announced plans for the world's first 360-degree infinity pool. Titled Infinity London, the pool would contain 600,000 liters of water, and would sit atop a 55-story hotel.
According to Compass Pools' plan, the pool would feature transparent walls and floor, offering views across London's skyline and down into the hotel below. These walls would be constructed from cast acrylic, a material chosen to make sure that the material is completely clear.
The main issue with designing the pool was how to guarantee entry or exit from the pool without compromising the view. Speaking about this element of the design, Compass Pools' technical director and designer Alex Kemsley explained that "normally a simple ladder would suffice, but we didn't want stairs on the outside of the building or in the pool as it would spoil the view – and obviously you don't want 600,000 litres of water draining through the building either. The solution is based on the door of a submarine, coupled with a rotating spiral staircase which rises from the pool floor when someone wants to get in or out."
Take a look at early mock ups of how the pool might look in the gallery above. Currently, no contractors have been confirmed but building work could begin as early as 2020.
In other design news, IKEA and Olafur Eliasson have a new project.