Shoreline Mafia Drop "Breakdown" & Join Drego, Beno & GT for "Swear To God"
The California crew have a new project on the way.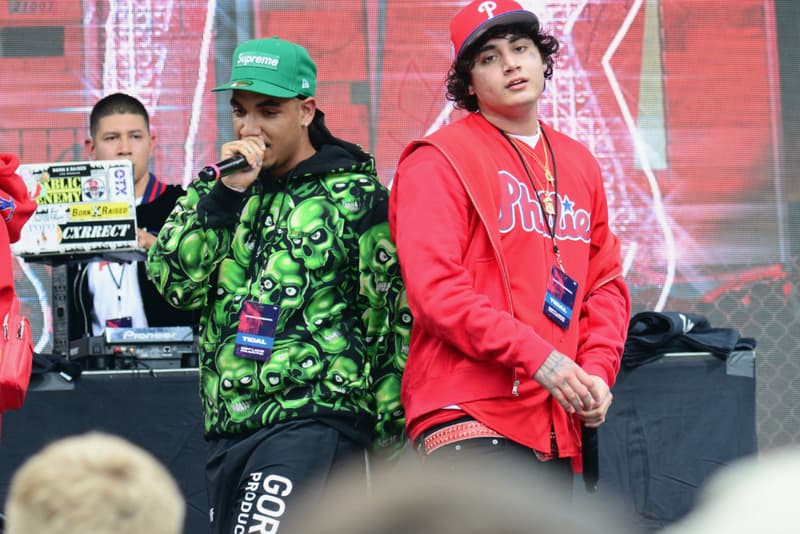 Towards the end of March, Shoreline Mafia's Fenix Flexin and Rob Vicious linked up for "Kick the Cup" and 03 Greedo and Mustard recruited the group for their own collaborative "Trap House" video and single, "Trap House." Now, continuing to remain active, the West Coast rap group are joined by affiliated up-and-comer Mac P Dawg for an AceTheFace-produced single known as "Breakdown" and head out to Detroit for the Drego, Beno and GT collaboration "Swear to God." Notably, the latter record comes to us via a Laced Visuals-directed visual.
"I got good breakdown, make you break dance / And these Balmain jeans cost like eight bands / Four n***as pack you out, that's like eight hands / I rub my palms together and I pray and say amen, ayy," OhGeesy raps on "Breakdown.""Thank God for the day / I count up and thank God for the play / I wouldn't have it any other f*ckin' way / She a whole trap, Onyx in the States."
"Bitch, I got it off the corner (Off the corner) / With a stash full of boulders (With a stash full of boulders) / I was servin' all the smokers / And I think I'm gettin' closer (Gettin' closer) / As I get lil' older (Get lil' older) / Struggle almost over (Gang, gang)," Rob Vicious adds for his owns "Breakdown" bars. "You need powder, you need speed, you need crank, hit my line / Take a line and that bitch just might faint (Bitch just might faint, ayy) / I got money, I got weed, but I still need drank / I'm gettin' dollars, n***a, f*ck what you think (Bitch)."
You can stream both of Shoreline Mafia's latest tracks, "Breakdown" with Mac P Dawg and "Swear to God" with Drego, Beno and GT below.
For more new West Coast rap, check out Mozzy's "Chill Phillipe" and "Killdrummy."