Steve Lacy Reveals Plans for His Anticipated Debut Album
The acclaimed Internet musician's first solo LP is almost here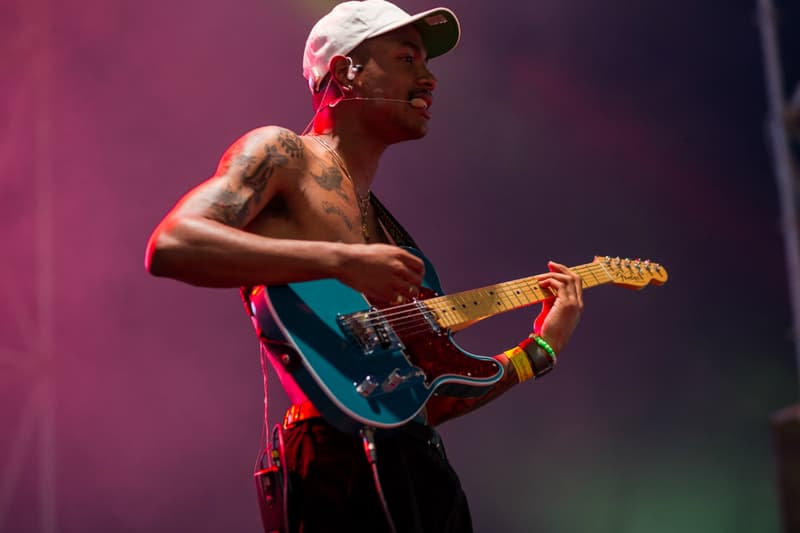 One month after sharing his first solo release in two years, "N Side," The Internet's Steve Lacy is revealing plans for his debut studio album. Specifically, the fast-rising 20-year-old artist is using his new i-D cover-story as a platform to open up about his first solo project and share May 24 as its release date.
"It's basically my journey, my sexuality. But in a very fun and witty way, it's not really that serious, it's not super sad," Steve Lacy says, explaining the narrative behind his forthcoming project. "I think it's my journey, it's an expression of how I feel right now."
"My little sister moved to college and I had her room to just do whatever with, so I put a studio up in there, and I just, you know, made music," Lacy adds, sharing more insight into the origin-story of his debut LP. "I had a break from touring for like a month and a half, and I was literally just recording."
According to Lacy, his first full-length effort as a solo artist differs greatly from his past collaborative releases and carries a distinct artistic direction as well. "The music I make with someone else… It's a different energy. It's never going to be the same."
"I like to be a chameleon, blend into any situation I'm given, whether it's musically, or with life. It's cool, I just like to read them, and their personalities before, and like present an idea," he continues. "I'm not as limited to resources anymore. I've made a little money, so I have a laptop now and some instruments. I think the process is still the same, I've just got some better gear that's all."
Head on over to i-D's official website to check out the outlet's new Steve Lacy cover-story in its entirety. Steve Lacy's debut solo album is scheduled to see release on May 24.