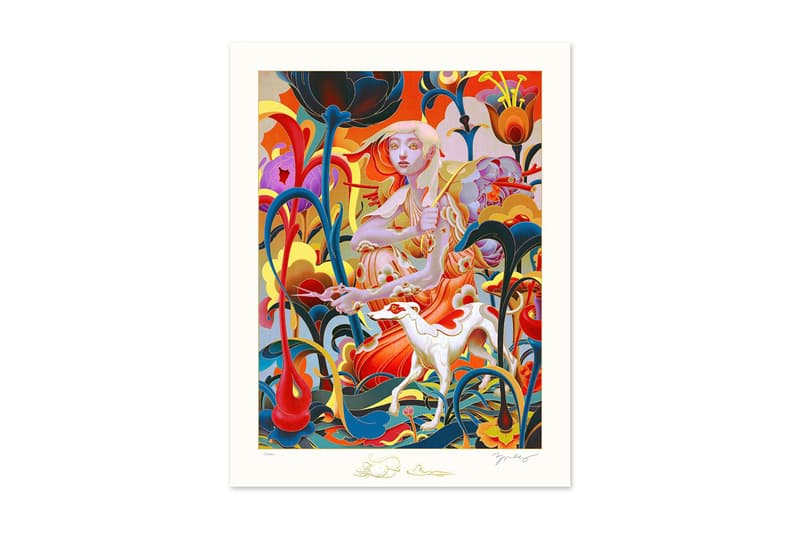 James Jean's Vivid 'Forager' Print Will Be Available for Only 24 Hours
Spotlighting the artist's otherworldly motifs.
---
James Jean will soon release a new time-limited edition giclée print entitled Forager. Sized at 23-1/2 x 18 inches, the signed and numbered artwork portrays one of Jean's otherworldly subjects set against a vivid forest landscape filled with alien-like flowers. "The Forager scours the forest in search of material for her flower arrangements. Her stork scissors cut through the veins of gold that course through each element in the landscape," said the artist in a statement.
Forager will be available for purchase on James Jean's website for only 24 hours starting at 8 a.m. PDT on May 14 until 7:58 a.m. PDT on May 15.
For more striking works for sale, take a look at this week's Best Art Drops.