Rare Leonardo Da Vinci Portrait Discovered by Britain's Royal Collection
The second known portrait of the Old Master.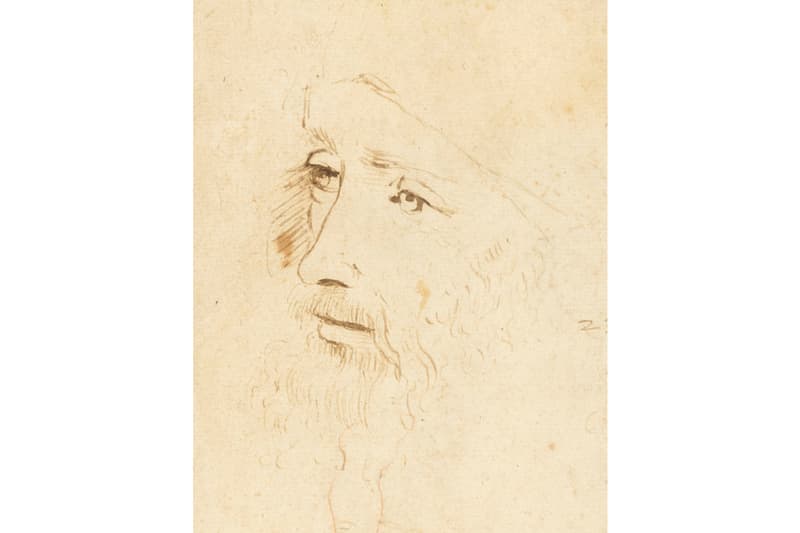 After rummaging through 200 drawings, scholars at Britain's Royal Collection has discovered what they are claiming to be the second known portrait of Leonardo da Vinci. The specialists also assert that the rare artwork, which features the Old Master's likeness, was made before his death in 1519. It has been preserved for over 500 years.
The Royal Collection will display the portrait alongside hundreds of drawings at an exhibition later this month at the Queen's Gallery in London's Buckingham Palace. Entitled "Leonardo da Vinci: a Life in Drawing," the presentation will be the largest show of da Vinci's work in over 60 years. Moreover, visitors will also get the chance to compare the ink head with the original red chalk portrait of Leonardo that was made by his assistant, Francesco Melzi (1515-18).
View A sketch of Leonardo, the head of a youth, and a horse's legs (1517-18) above and then head over to the Royal Collection's website for fourth details. The exhibition will take place at the end of May until October 13.
In other presentations, Blondey McCoy will display new original artworks at his upcoming pop-up exhibition in Los Angeles entitled "The Loved One."
Queen's Gallery
Buckingham Palace
London SW1A 1AA, UK