Fyre Fest Founder Billy McFarland Is Writing a Book in Prison
He wants to give the "raw story" about his recent controversies.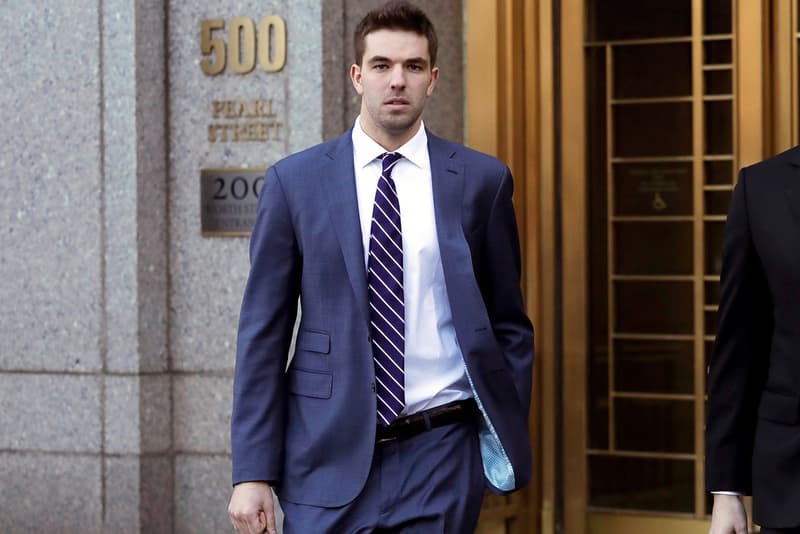 Currently serving a six-year prison sentence for his role in infamous Fyre Festival fiasco, Fyre Media founder and CEO Billy McFarland is hoping to put his time behind bars to good use by writing a book. As New York Magazine reports, the convicted fraudster is attempting to pen an autobiographical piece that delivers the "raw story" about his journeys through the world of start-ups and event promotion. The news was revealed by writer Josh Raab, a freelance editor who Billy McFarland reached out to for help putting together his memoir.
Breaking down McFarland's plans and motivations for New York's original piece, Madison Malone Kircher writes:
McFarland has said he found inspiration in Jordan Belfort, who was sentenced to 22 months in prison in 1999 for stock manipulation. His memoir, The Wolf of Wall Street, was turned into a movie starring Leonardo DiCaprio in 2013. He also drew a comparison between himself and Molly Bloom, the Olympic hopeful turned underground poker ringleader whose memoir was adapted into an Aaron Sorkin movie in 2017.

McFarland is scheduled for release in 2024 and has been ordered to pay $26 million in restitution. He told Raab he plans to use profits from the book to help cover those costs. McFarland claimed in his emails he's been struggling to "fully come to terms with" how the collapse of the festival affected the Bahamian people but hoped to give away additional proceeds from the book to Bahamians, vendors, and ticket-holders. He also said the organizers spent about $40 million on the festival and that many of the vendors had been paid more than enough. McFarland said he is still trying to figure out where things went bad with those vendors, including MaryAnn Rolle, the restaurant owner in Great Exuma whose appearance in the Netflix documentary prompted a GoFundMe campaign that raised $200,000 to help make up her lost savings.
Billy McFarland reportedly hopes to self-publish his memoir and sell it through Amazon by the end of spring.