Francis Bacon's Disturbing Double-Figure Paintings Are the Focus of a New Gagosian Show
Entitled "Couplings."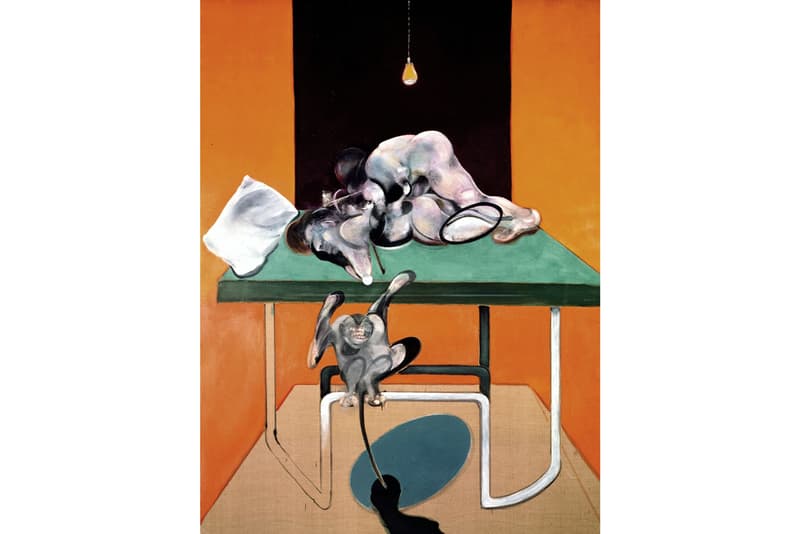 Somewhere in Francis Bacon's portraits-laden oeuvre is a haunting series of double-figure paintings. Gagosian London is dedicating a special solo exhibition for these visual pairings aptly entitled "Couplings" that examines Bacon's fascination of the human relationship, both physically and psychologically. Highlights of the forthcoming presentation include the prolific artist's Two Figures (1953) and Two Figures in the Grass (1954) paintings — both works have not been displayed together publicly since the major retrospective of the artist at the Grand Palais in Paris back in 1971.
"In Bacon's paintings, the human presence is evoked sometimes viscerally, at other times more fleetingly, in the form of a shadow or a blurred, watchful figure," said Gagosian in a statement. "In certain instances, the portrayal takes the form of a composite in which male and female bodily traits are transposed or fused."
"Couplings" will be on view through June 6 until August 3. Head over to Gagosian's website to learn more.
In other dynamic exhibitions, Vaughn Spann is showcasing a series of abstract "Dalmatian Paintings" at LA's Night Gallery.
Gagosian
20 Grosvenor Hill
Mayfair, London W1K 3QD
UK