A Brooklyn Intersection Is Set to Be Renamed After Notorious B.I.G.
"Same number, same hood, it's all good."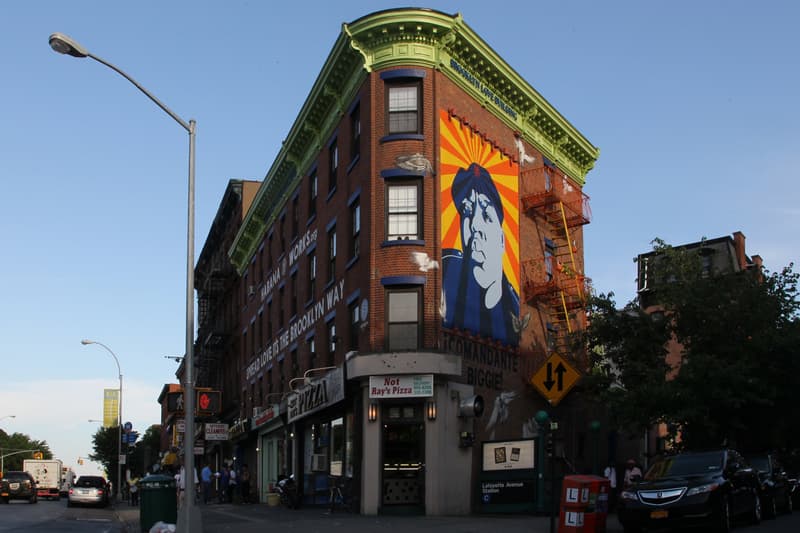 The Notorious B.I.G. is getting his own intersection. In an announcement made by the Christopher Wallace Foundation on what would have been the beloved rapper's 47th birthday, the borough's intersection of Gates Avenue and Fulton Street will officially be called Christopher Wallace Way.
This specific area holds value to Biggie and his legacy. The legend's childhood apartment of room 3L, which he described as a "one-room shack" in his song "Juicy," is located on 226 St. James Place. To top it off, his regular stint by the Fine Care Pharmacy corner earned him the "Mayor of St. James" title.
The renaming petition was approved last November by Brooklyn Community Board 2 after a 33-1 vote. LeRoy McCarthy, the head of the initiative, explained that the dedication is bigger than just honoring Biggie. "It symbolizes a culture. It symbolizes a borough. It symbolizes a people, and hip-hop is worldwide," he said. The ceremony is scheduled for June 10 with Biggie's mother Voletta, children and other family members expected to attend.
In case you missed it, the city of New york recently honored the Wu-Tang Clan with their own district.