Best New Tracks: Skrillex & Boys Noize, Phantogram, Peggy Gou and More
Lots of different choices for every type of music fan.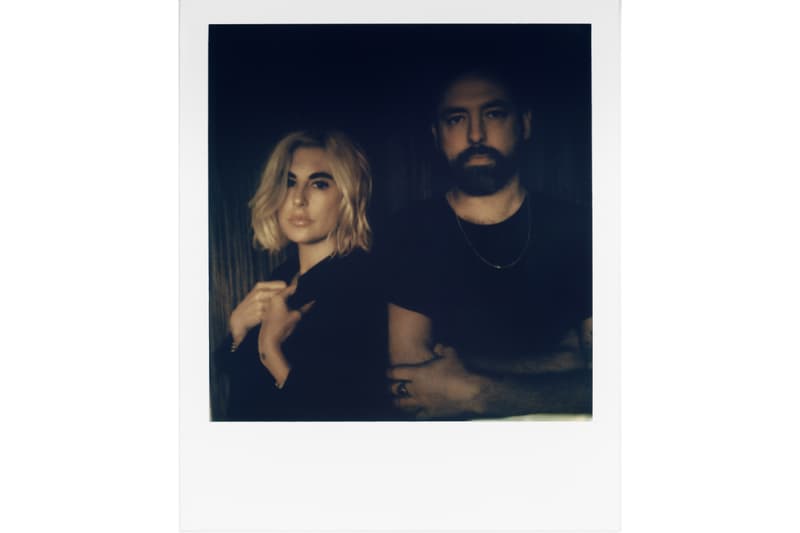 Last week, we showed respect to new releases from Beast Coast, YG, Young Thug, Moneybagg Yo, Flying Lotus, Steve Lacy, DamJonBoi, Mozzy, Sheck Wes, Doja Cat, Denzel Curry, Sauce Walka, Max B and Major Lazer for the previous iteration of our Best New Tracks series.
For the latest Best New Tracks entry, we're bringing your attention towards projects, singles and visuals cooked up by Max B and French Montana, Phantogram, Tee Grizzley, NBDY, BJ The Chicago Kid, Peggy Gou plus Dog Blood (Skrillex & Boys Noize).
Phantogram – "Into Happiness"
"Into Happiness" is Phantogram's first record since their 2016 album, Three, which featured lead single "You Don't Get Me High Anymore." In celebration of the new song, Phantogram will be touring North America this summer, kicking off on August 16 in Reno, Nev. and making stops in New York, Boston, Washington, D.C., San Francisco and more.
Max B featuring French Montana – "Don't Push Me"
Max B proclaims his strength on a new record titled "Don't Push Me" featuring his usual running mate French Montana. Max B spits a fresh verse over a sample of Grandmaster Flash and the Furious Five's classic song "The Message."
"There's no more riding music out there right now, that's some ancient folklore," Max B told Rolling Stone from jail. "So we gotta put that back in perspective. I was coming with some funk."
Dog Blood (Skrillex & Boys Noize) – Turn Off The Lights
Skrillex and Boys Noize combine to form Dog Blood for their new collaborative EP titled Turn Off The Lights, out now via OWSLA / Boysnoize Records. The EP marks their first full project since 2013's Middle Finger Pt. 2 and brings the same high-energy experimentation that earned Dog Blood its cult following since their 2012 debut and acclaimed Coachella 2013 set.
Peggy Gou – DJ-Kicks
Peggy Gou releases a sampler EP ahead of her DJ-Kicks mix on !K7. It features the mix's three exclusive tracks: "Hungboo," the first track that Gou ever produced; "Pert" by Milanese duo Hiver and "Cassette Jam 1993" by Parisian artist I:Cube. The entire mix will be released on June 28.
Tee Grizzley – "Sweet Thangs"
Tee Grizzley drops his new track "Sweet Thangs" ahead of his new album, Scriptures, which drops on June 7 via 300 Entertainment. During a recent interview with Zane Lowe, Tee described Scriptures as his words of wisdom to live by and talked about how him and Timbaland came together to work on it. "Sweet Thangs" is the third single from the album following his recent releases "God's Warrior" and "Locked Up."
NBDY – Admissions
R&B singer/songwriter NBDY releases his debut EP Admissions following his signing with the newly relaunched Arista Records.
On Admissions, NBDY explains, "This EP is an open letter to my past relationships. Now looking back at the creative process that birthed Admissions, I wanted to make each song as honest and in the moment as I could. It's a collection of stories about the trials I went through while finding myself through the many different languages of love. It's literally everything I've never said before now."
He continues, "Sonically, the darkness of the production paired with haunting backgrounds, vocals and melodies were inspired by my childhood love for artists like Brandy, Usher, and more recently, Frank Ocean and Justin Nozuka. The passion they capture in their vocals is unmatched in my opinion, and I wanted to hopefully capture that same effect by giving my listeners a real feel of cultured R&B."
BJ The Chicago Kid featuring Offset – "Worryin' Bout Me"
BJ The Chicago Kid connects with Offset for "Worryin' Bout Me," which is a track off his highly anticipated sophomore album, 1123. The uptempo track is a gentle reminder that checking other peoples' pockets won't make your own grow and is produced by C Gutta.