Best New Tracks: Beast Coast, Young Thug, Flying Lotus, Sheck Wes, Denzel Curry & More
One of this year's biggest weeks for music.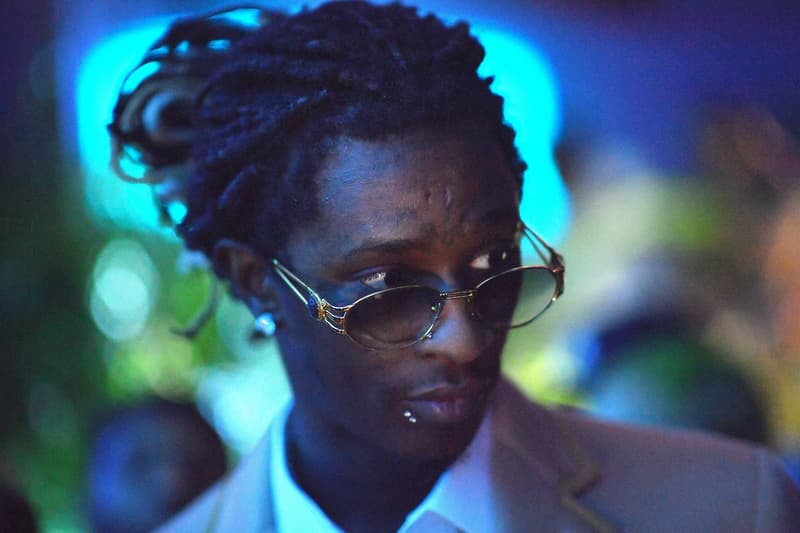 Last week, we showed respect to new releases from Tyler, the Creator, Nipsey Hussle, Wu-Tang Clan, Lil Pete and Megan Thee Stallion for the previous iteration of our Best New Tracks series. For the latest Best New Tracks entry, we're bringing your attention towards projects, singles and visuals cooked up by Beast Coast, YG, Young Thug, Moneybagg Yo, Flying Lotus, Steve Lacy, DamJonBoi, Mozzy, Sheck Wes, Doja Cat, Denzel Curry, Sauce Walka, Max B and Major Lazer.
Moneybagg Yo – 43VA HEARTLESS
Following up the fall 2018 release of his debut studio album RESET, Moneybagg Yo unleashes his first major full-length release of 2019, 43VA HEARTLESS. Made up of 14 new tracks, 43VA HEARTLESS finds the Memphis champion reaching out to Kevin Gates, Gunna, Blac Youngsta, Lil Durk, Offset and City Girls for assists, while focusing on perfecting and fine-tuning his hard-hitting, street-minded approach to contemporary down-south rap. Considering the sheer volume of new music he has been supplying us with in recent months and his prolific run in 2018, expect much more from Moneybagg Yo in the near future.
Denzel Curry – "SPEEDBOAT"
Last summer, Denzel Curry took his career to new creative and commercial heights with the release of TA13OO, a three-part project series that he transformed into a full-length studio album upon releasing the trilogy's final entry. Now, continuing to show no signs of slowing down and capitalizing on his current momentum, the Florida lyricist is introducing his next LP, ZUU, by debuting its lead single, "SPEEDBOAT." Notably, "SPEEDBOAT" is brought to life courtesy of director Zev Deans, who has produced a visual that's part Bad Boys, part Miami Vice. Wasting no time, Denzel Curry will release his forthcoming album ZUU next Friday, May 31.
Mozzy – "Shine'n For Diamond"
If his recent singles and projects are any indication, Mozzy will be firing on all cylinders on Internal Affairs, his next full-length studio album. The follow-up to last year's Gangland Landlord LP, Internal Affairs has been formally introduced to listeners with the delivery of two back-to-back, heavy-hitting Philthy Rich diss-records, "Chill Phillipe" and "Killdrummy," both of which saw Mozzy pulling no punches and engaging in a no-holds-barred barrage of vicious, cutthroat bars; as far as a rap beefs are concerned, those tracks were lyrical head-shots. Holding onto his crown as street-rap's best pure emcee, Mozzy further teases and previews his upcoming album with the unveiling of another new single, "Shine'n For Diamond." For the song's video, David Camarena steps in to handle directional duties and provide a visual component to its creator's snarling, acrobatic verses.
Beast Coast – Escape From New York
After many years of anticipation, build-up, rumors, hints and separate releases, the several talented East Coast rappers and producers who fall under the Beast Coast umbrella are coming together for the very first full-length group album from the crew. Known as Escape From New York, Beast Coast's debut LP delivers 13 new tracks to listeners, with each Pro Era, Flatbush Zombies and Underachievers artist showing up to showcase their talents on the album's posse cuts.
Doja Cat – "u w u"
For her second single of 2019, Doja Cat follows up her February collaboration with Rico Nasty, "Tia Tamera," by getting experimental on "u w u." A free-form blend of various sonic stylings, "u w u" finds Doja Cat exploring all sides of her abilities as a singer, songwriter and producer, creating a pop-leaning, bright, spacey composition in the process.
"I was really dramatic when I first started making music," Doja Cat previously explained to us, speaking to us for an April edition of our MIC/LINE podcast series. "I used to take myself so seriously. Now, I just really try to be more natural and … some people like to play up this big like, 'I'm the Queen,' or 'I'm the king of this,' and I just kind of like to take it easy. I love to make stuff alone, like in my room. That's mostly what I do."
Flying Lotus – Flamagra
Five years after the release of his last studio album You're Dead!, Flying Lotus is back with a new full-length effort titled Flamagra. His sixth album as a solo artist, Flamagra boasts an expansive 27-song tracklist, with guest-contributions coming from Solange, David Lynch, George Clinton, Shabazz Palaces, Anderson .Paak, Toro Y Moi, Thundercat, Denzel Curry and more.
Speaking on his latest LP, Flying Lotus bills it as a "refuge for pain" and an attempt at "trying to make the most" out of those rough emotions. "Music can heal and in the wake of that tragedy it reminded me what I'm here to do," Flying Lotus shares. "As we get older, we start to figure out what our purpose is and embrace it and I want to do good things with my work. I want it to be able to help people through tough times and inspire them to be creative."
Steve Lacy – Apollo XXI
After putting in several years of work as an integral part of the acclaimed group The Internet and having become one of modern music's go-to studio musicians and guest collaborators, multi-talented artist Steve Lacy decides to step out on his own for a project under his complete creative control, Apollo XXI. Steve Lacy's first full-length release as a solo act, Apollo XXI allows him to experiment and explore each part of his skillset, providing us with 12 tracks of musical alchemy.
Major Lazer – "Can't Take It From Me"
Major Lazer are linking up with Skip Marley (Bob Marley's grandson) for "Can't Take It From Me," the lead single in support of the genre-bending group's final studio album Music Is The Weapon. Notably, Music Is The Weapon will serve as Major Lazer's fourth overall LP and the follow-up to 2015's Peace Is The Mission.
"Music is so fast nowadays. It's like we're in a hip-hop cycle all the time; a new rapper comes out and careers last like two years these days. Everything is so rushed, so we're just so lucky we can get things out on the radio these days," Diplo told Complex last fall. "I think this project has enough energy around it that we're able to keep being relevant, that's the essence of being great DJs. We all love music ,so we don't have to get stuck in a certain style … Next year marks our last album, so we got a lot of stuff in between now and then." When asked for clarification, Diplo confirmed his intentions to make Music Is The Weapon Major Lazer's final release and alluded to working on other group efforts, such as LSD.
Max B – "Hold On"
Max B reconnects with longtime friend and close collaborator French Montana for "Hold On," his first official single in eight years. Produced by Paul Couture, "Hold On" uses a flip of Sade's "Nothing Can Come Between Us" as a platform for Max B and French Montana to showcase their inimitable chemistry as a duo. "Hold On" is reportedly the first of many new Max B records scheduled for release in 2019.
Sheck Wes – "Sadio Mane (YNWA)" & "Losing My Mind"
This week, Sheck Wes is supplying his fans with a double dose of new music. First up, the fast-rising Harlem up-and-comer gives a nod to Senegalese professional football and Liverpool FC forward Sadio Mané on a Redda and YungLunchbox-produced cut dubbed "Sadio Mane (YNWA)." Next, Wes follows up his first release of the week with another YungLunchbox-produced record, "Losing My Mind."
Sauce Walka – "Didn't Notice" & "Noodles"
Since first emerging on the global rap landscape as one-half of the Sauce Twinz, Sauce Walka has become one of street-rap and southern hip-hop's most beloved and critically-acclaimed underground icons and one of the game's most quietly-influential artists. Continuing his years-long hot streak, the Houston hometown-hero brings his TSF protege Peso Peso into the spotlight for a visual in support of their collaborative effort "Didn't Notice." Swiftly following up that video, Sauce Walka reconnects with Rizzoo Rizzoo for the "Noodles" vignette.
DamJonBoi – "RIP Icewood"
Although this came out last weekend, DamJonBoi is so talented and criminally slept-on that his new video for "RIP Icewood" is worth highlighting for a round-up of this week's best releases; his most recent project, The Number 20, is great from start to finish and he has perfected the "OG-speaking-directly-to-you-and-giving-you-game" flow that many modern California and Detroit rappers specialize and traffic in. With Detroit playing host to arguably the best rap scene in the world right now, any song that pays respects to one of its fallen forefathers and one of its most influential veterans demands several spins and your undivided attention. When it comes to the Motor City's contemporary lineup of street-stars, it's pretty difficult to find a new-school rapper that better exemplifies the classic Blade Icewood and Street Lordz style; DamJonBoi is a direct descendant of that legendary lineage.
Young Thug, J. Cole & Travis Scott – "The London"
Young Thug is enlisting Travis Scott and J. Cole for a new, T-Minus produced single dubbed "The London." Notably, "The London" was originally brought to the public's attention through via flyers handed out to concertgoers who attended Young Thug's recent Rolling Loud performance in Miami. "The London" is rumored to be our first taste of a currently-unannounced Thugger project known as GØŁDMØÜFDÖG.
YG – 4Real 4Real
YG serves up 14 new tracks for his latest studio album, 4Real 4Real. His fourth full-length studio album, 4Real 4Real serves as the follow-up to last summer's Stay Dangerous LP and features guest-contributions from Meek Mill, Ty Dolla $ign, Valee, DaBaby, Kamaiyah, RJ, G-Eazy, Arin Ray and others. YG is dedicating this album to Nipsey Hussle, and will be donating all of its proceeds to the late icon's children.