adidas Reports Nearly $1B USD 2019 Q1 Operating Profits
Due to increased online revenue and booming Chinese sales.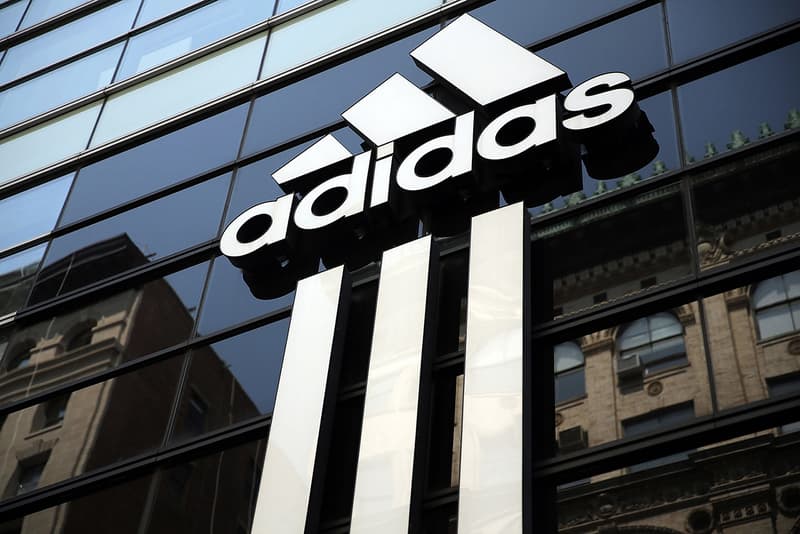 adidas has beat its estimated earnings forecast by 10% according to data by S&P Global Markets Intelligence. Originally forecast for operating profits of €794 million EUR (approx. $888M USD) in Q1 2019, the German footwear giant surpassed this figure with a total operating profit of €875 million EUR (approx. $978M USD).
Overall, adidas AG's reached global sales of €5.88 billion EUR (approx. $6.6B USD), ahead of the €5.8 billion EUR ($6.48B USD) average estimate. adidas generated these operating profits as a result of booming Chinese business and increased online revenue, following on from its news in January that YEEZY sales had increased by 600%.
Despite the profits, adidas is experiencing problems in Europe as growth has halted on its home turf, and in the U.S. where it is experiencing difficulties with its supply chain for mid-priced apparel. adidas even reported slowing global sales growth back in March, and yet, the companies stocks continued to rise contradicting analysts' predictions.
With stock climbing 25% this year, adidas could be on sight for a fifth consecutive year of annual gain. The news follows adidas' CEO Kasper Rorsted's aim to improve the company's operating margins to keep it on target for 2020 goals.
In other Three Stripes news, here's what the CEO had to say on Kanye West's politics and its recent Beyoncé partnership.