UPDATE: YouTube to Livestream Both Coachella 2019 Weekends and Childish Gambino & Rihanna's 'Guava Island' Film
The film will premiere at the festival first weekend.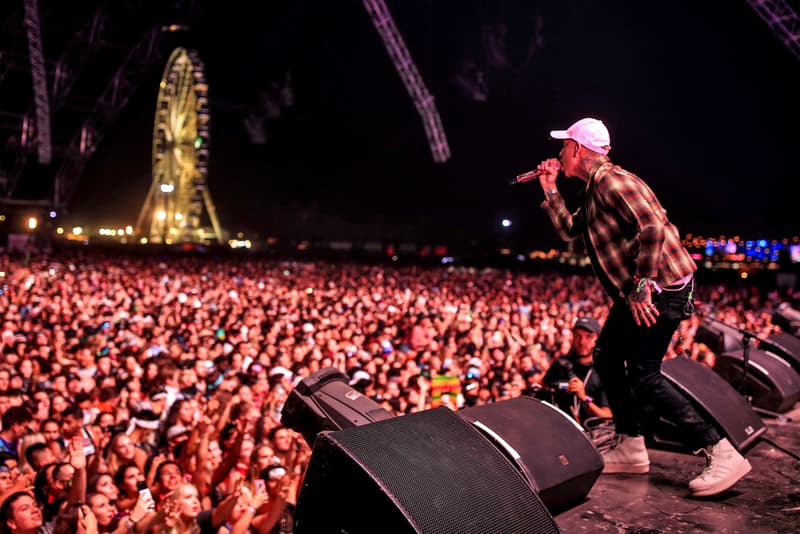 Update: Guava Island will be part of its livestream from Coachella's first weekend, Pitchfork reports. The upcoming film stars Childish Gambino and Rihanna and the trailer for the project premiere at Donald Glover's PHAROS festival in New Zealand last November.
The speculation of the movie premiere started when Guava Island ads began appearing on Spotify last week. The ads speculated that the film will premiere "SATURDAY NIGHT | April 13."
Other than Glover and Rihanna, Guava Island also stars Letitia Wright and Nonso Anozie. The film was directed by Hiro Murai and it shot in Cuba last year. Murai directed a number of Childish Gambino's music videos and has been working with Glover's acclaimed TV series Atlanta.
According to Crack Magazine, cinematographer Christian Sprenger, who has also worked with Glover on Atlanta, listed Guava Island as a "visual album" on his resume, leading to speculation that the film might also be Childish Gambino's final album.
Original Story: YouTube is extending its Coachella streaming services to both of the festival's weekends for the first time ever.
On top of being Coachella's exclusive livestream partner for the ninth year straight, YouTube has been upgraded to the festival's official playlist partner. According to sources, this gives the streaming platform top authority on Coachella's website and app playlist embeds. Subscribers of YouTube Music and YouTube Premium in the US will also be granted exclusive early access to a limited number of tickets.
As the festival celebrates its 20th anniversary, YouTube has picked 34 performances spanning between the two weekends for the world to see including Billie Eilish, Blood Orange, Childish Gambino, Mac DeMarco, Pusha T, the 1975, Weezer, Wiz Khalifa and YG. Aside from presenting full sets, YouTube will also upload artist vignettes and behind-the-scenes clips as part of its 2019 offering.
In case you missed it, take a look at the action-packed lineup for Coachella 2019.