UPDATE: New AMC 'The Walking Dead' Spinoff Officially Greenlit
"We feel very good about the development of that series."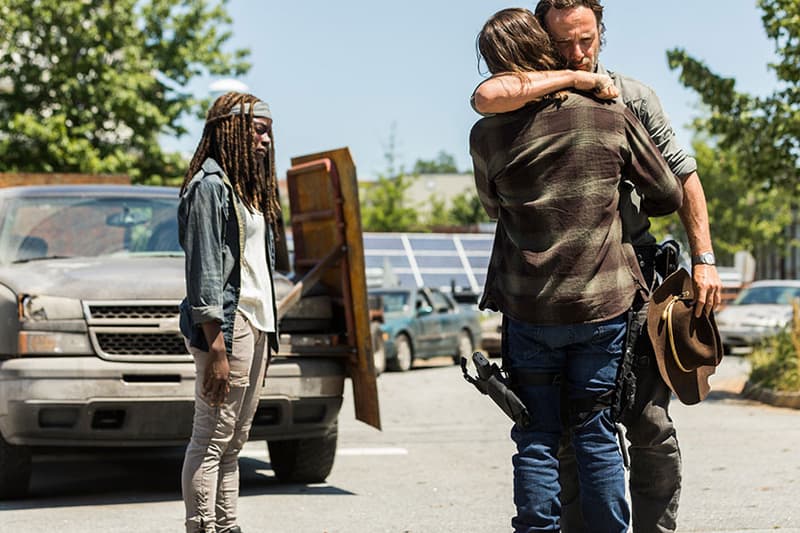 UPDATE (April 8, 2019): After reporting that AMC was in development for another Walking Dead spinoff, it's now been revealed that a third series in the franchise has been officially greenlit, ComicBook.com reports. The title will join an AMC roster that already has The Walking Dead and Fear the Walking Dead but won't air until 2020. 10 episodes are slated to release for the first season with production starting this Summer.
According to Producer Matt Negrete, the new show's plot will revolve around two young females who tell their tale growing up as first-generation survivors of the zombie apocalypse. Negrete is also credited as co-creator for the new show with Scott Gimple, who is the franchise's chief content officer. "Showing audiences an unseen pocket of The Walking Dead Universe steeped in a new mythology is a very cool way to celebrate a 'Decade of the Dead' on TV and over fifteen years of Robert Kirkman's brilliant comic," Gimple officially stated. "Matt Negrete is one of the best writer-producers in TWD's long history — I'm thrilled to be working beside him to tell stories unlike we've seen before, taking our first step into an even larger world."
As for Negrete, he adds, "I'm beyond excited to be a part of this new show set in The Walking Dead Universe. "Writing and producing for the original series has been the job of a lifetime and I'm honored to be working with Scott and all the fine Dead folks at AMC in this new capacity. I can't wait for the fans of the franchise to see what we've been cooking up!," Negrete continues.
The Walking Dead season 9 just wrapped up to some positive reviews and Fear the Walking Dead's 4th season is on the way this June. The new spinoff show should be a worthy addition to the network's zombie-focused lineup especially for die-hard fans of the franchise who can't get enough of the "living dead" genre.
---
AMC has confirmed it is actively developing a new spin-off for its flagship show The Walking Dead, making it the third show in the franchise alongside its previous spin-off Fear The Walking Dead.
AMC COO Ed Carroll made the announcement during a quarterly earnings call with Wall Street analysts, in which he states the following:
"We're not at a stage where we'll be announcing its plans to premiere. But we have hired creative people that have pitched story outlines. We feel very good about the development of that series. We're not in a position to talk about partnerships in terms of other territories or ancillary windows, other than that there's a healthy appetite for it and we've had a number of conversations with a lot of players in the space."
The main show has lost lead actors Andrew Lincoln and Chandler Riggs, who both played Rick and Carl Grimes, respectively, and other mainstays such as Lauren Cohan (Maggie) have stepped away from the series with Danai Gureria (Michonne) to soon follow. However, Lincoln is set to return to the franchise in the form of a couple Walking Dead movies and the show is moving forward with a season 10 and an upcoming crossover with Fear The Walking Dead.
"We are well aware that when a show has been around for nine years, you would expect viewership to be declining, but I think we've managed that and managed that well," Carroll said. "When The Walking Dead is no longer part of the channel, I think that will have more of an impact on revenue than on, [income] because generally, expenses go up as the seasons continue and viewership declines. That's just a general pattern with any show that's been around as long as The Walking Dead has."
In other entertainment news, Will Smith won't be returning as Deadshot in Suicide Squad 2.