Damien Hirst Installs Giant 'Demon with Bowl' Sculpture at Palms in Las Vegas
The 65-foot bronze statue rises from the resort's outdoor pool complex.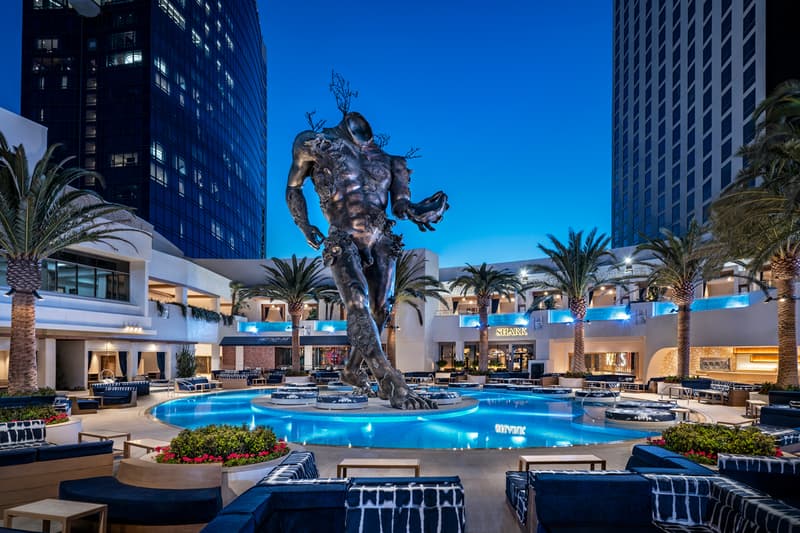 1 of 3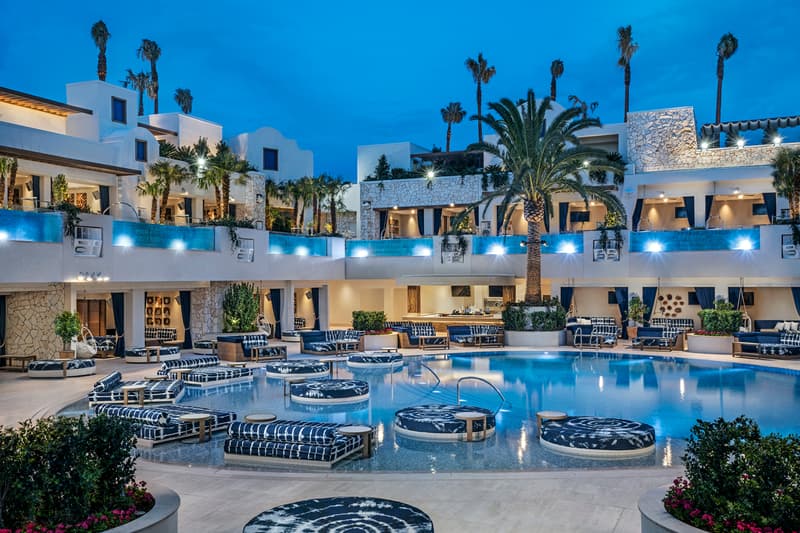 2 of 3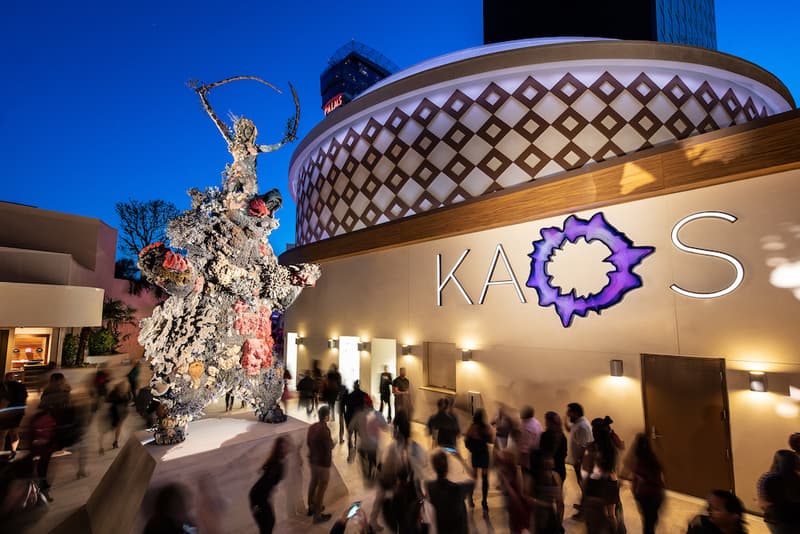 3 of 3
Following an announcement of its installation in January, Damien Hirst's massive Demon with a Bowl sculpture finally makes its public debut at Palms Casino Resort in Las Vegas, Nevada. The 65-foot bronze statue was part of Hirst's extensive 2014 exhibition entitled "Treasures from the Wreck of the Unbelievable" at the Palazzo Grassi in Venice.
The towering artwork is situated in the center of an outdoor pool complex as part of the resort's new KAOS venture. Accompanying Demon with a Bowl is the renowned British artist's The Warrior and The Bear sculptures (2015). The complex itself features a "73,000-square-foot day club and 29,000-square foot nightclub that boasts the highest number of pools of any resort in North America," said Palms in a statement.
Not long ago, Palms showcased its 9,000-square-foot sky villa filled with more Damien Hirst masterworks. Head to Palms' official website to view its elaborate KAOS offerings.
Palms Casino Resort
4321 W Flamingo Rd
Las Vegas, NV 89103