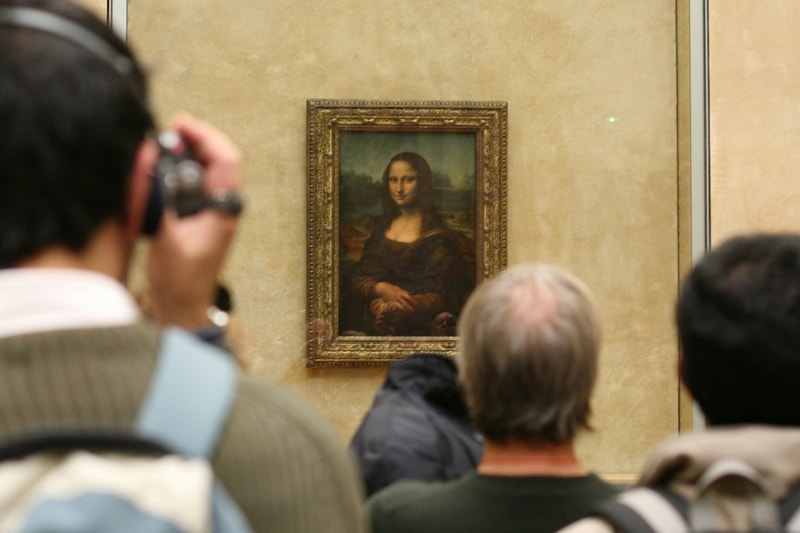 The Louvre Imposes Timed Tickets Ahead of Massive Leonardo da Vinci Retrospective
In an effort to control the thousands of expected visitors.
---
The Musée du Louvre will be launching a massive exhibition on Leonardo da Vinci this October. The extensive presentation will bring together a decade of da Vinci's practice spanning paintings and drawings while also highlighting conservation methods behind the popular collection of masterpieces on display such as the Mona Lisa (1503) and his earlier pieces including Portrait de femme, did la Belle Ferronniére (1490-96). This year also marks the 500-year anniversary of the Italian master.
Recently, the Louvre announced that it will be enforcing timed tickets for the exhibition in an effort to control the large crowds. The tickets will be made available at 30-minute intervals on the museum's website. According to The Art Newspaper, the museum is most attended on the planet with over 10 million visitors last year and roughly 25,000 to 50,000 visitors daily. "This will enable us to manage the flow of visitors and prevent them from queuing," said Jean-Luc Martinez, the Louvre's president-director to the publication. "It's about changing our visitors' habits."
"Leonardo da Vinci" will run through October 24 until February 24, 2020. Head over to the Louvre's website for tickets and further details.
In the realm of contemporary art, Galerie Perrotin's New York location will host three solo exhibitions this week with new works by Paola Pivi, Claude Rutault, and John Henderson.
Louvre Museum
Rue de Rivoli
Paris, France 75001