LVMH In-House Attorney Sues Company Over Sexual Harassment and Retaliation
LVMH Moët Hennessy Louis Vuitton refutes the claims.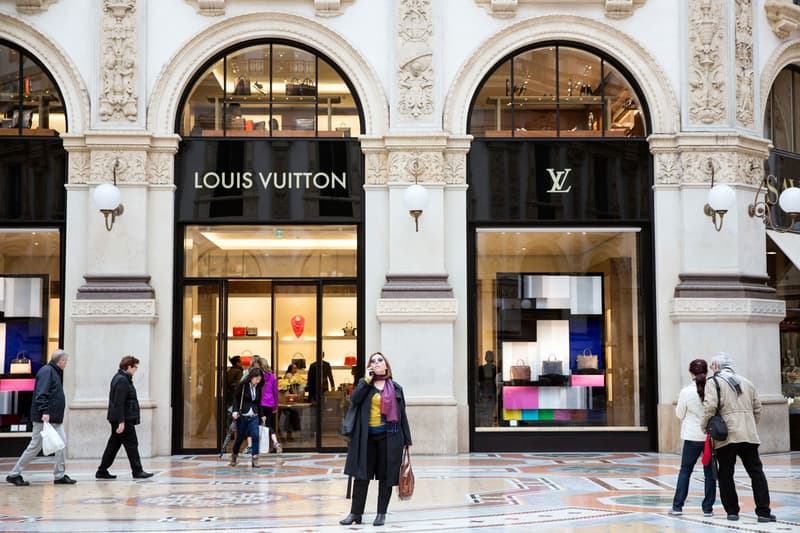 As reported by WWD, luxury conglomerate LVMH has been sued by one of its in-house attorneys in New York state court. Andowah Newton claims that the French company not only pardoned another employee for sexually harassing her, but retaliated against Newton for reporting it — LVMH denies the accusation.
Currently serving as LVMH's vice president of legal affairs and litigation counsel, Newton's April 23 lawsuit purports that an unnamed "senior-level management employee" began harassing her in 2015, lounging around her office complimenting her looks even after being rejected, attempted to kiss her at a work event under the guise of European greeting norms and even physically lunged over Newton to grab the phone on her desk.
The suit purports that Newtorn "informally" reported the harassment between the years of 2015 and 2018, speaking to staff — including an in-house employment attorney — because she was afraid that a formal complaint would backfire. When she did send a formal email in 2018, however, Newton's fears were confirmed. "LVMH did everything it could to bury the problem," her suit states. "[LVMH tried] to intimidate Ms. Newton into not pursuing her claims and convince Ms. Newton that the harassment was just a byproduct of being an attractive woman who works at a company with a French culture, and thus should simply be tolerated,"
LVMH disputes these assertions, describing the man as a "member of the company's facilities staff" instead of a high-level executive. "Neither of these investigations found any evidence to support Ms. Newton's claims," LVMH responded on Tuesday. "Moreover, Ms. Newton has not been retaliated against in any way and remains an employee of the company."
The company's version of events posits that Newton "first shared her concerns with us in May 2018," and that LVMH's director of talent development "immediately" investigated, even bringing in an outside investigator. "Neither of these investigations found any evidence to support Ms. Newton's claims … [there was] no violation of company policy or the law," stated LVMH. "Moreover, Ms. Newton has not been retaliated against in any way and remains an employee of the company."
In response, Newtown avows that the investigations were unsuccessful because they weren't intended to find fault — she believes they had been initiated to downplay her claims. "The director of talent described the harasser's behavior as 'mere flirting,'" her complaint proclaims. "[The director] told Ms. Newton that the incident in which he had attempted to kiss Ms. Newton was 'what executives do in a French company,' suggesting that Ms. Newton was unfamiliar with French culture and should simply tolerate the behavior." A trained attorney and accountant, Newtown attests that she both studied and worked in France.
"The investigator's comments during the interview made clear that the investigator had been tasked with intimidating Ms. Newton and convincing her to put an end to the matter in favor of defendant LVMH, rather than using the interview as an opportunity to understand all the facts," the complaint continues. Newtown accuses LVMH of promoting the alleged offender before the outside investigator completed their search. Furthermore, the suit alleges the outside investigator proposed that Newtown's complaints would give her a reputation of being "thin-skinned."
Newton is seeking undisclosed damages for emotional distress and asking the court to issue an injunction requiring LVMH to address its workplace culture. Her suit asks the court to find that LVMH's unwillingness to act created a malicious workplace that violated NYC's employment laws.