Artists Rudy and Kim Jungyoun Dissect and Illustrate the World of Streetwear in Joint Exhibition
The South Korean duo's gallery is viewable now.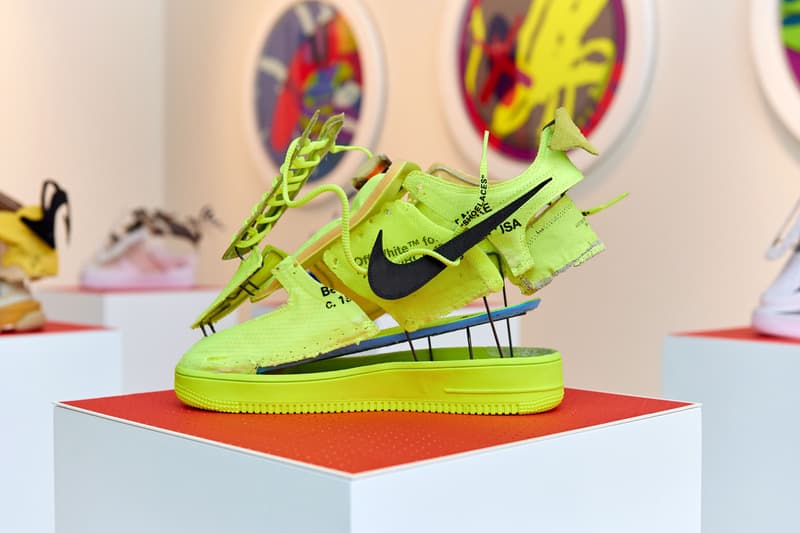 1 of 24
2 of 24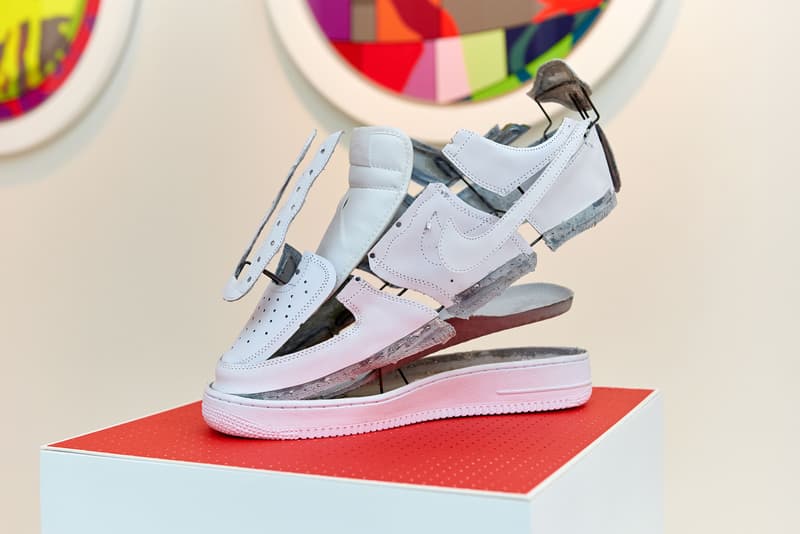 3 of 24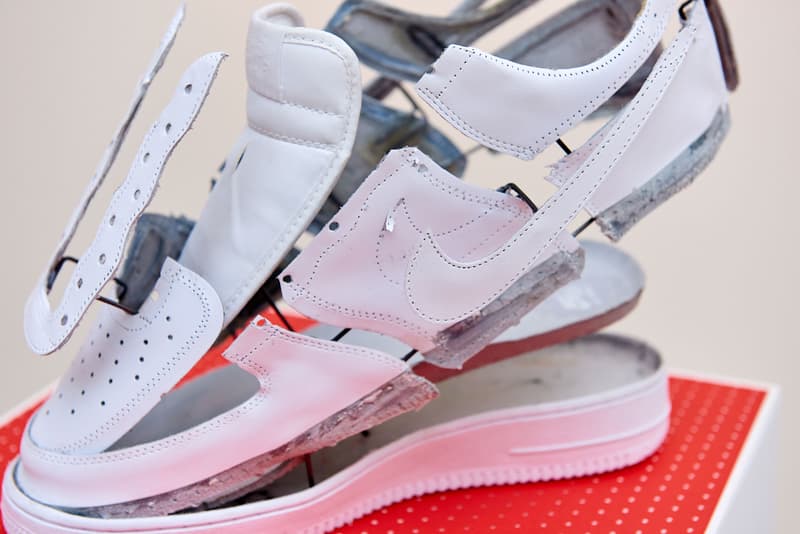 4 of 24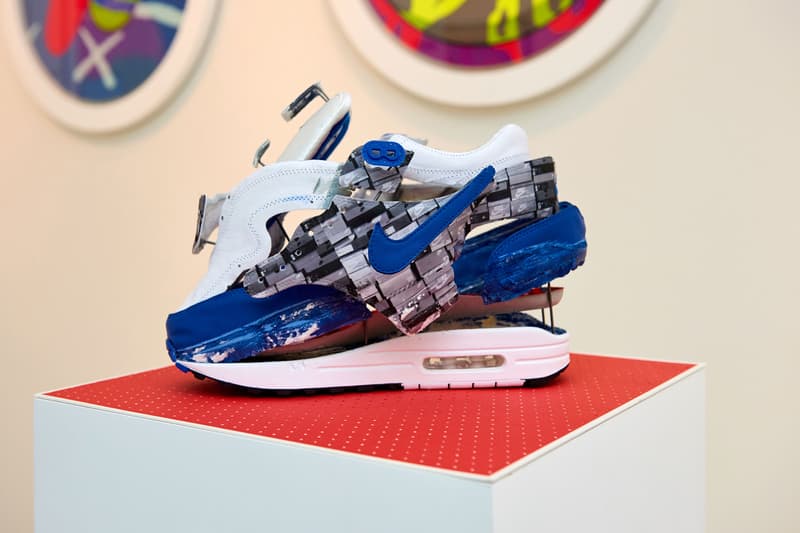 5 of 24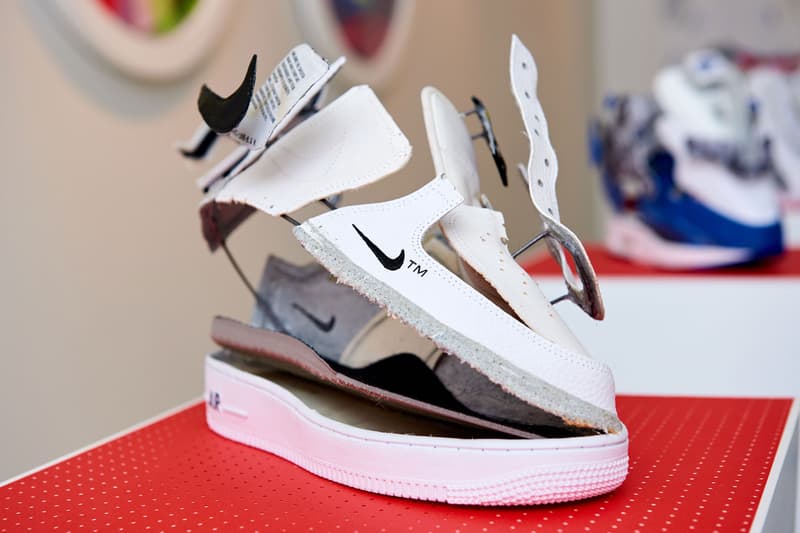 6 of 24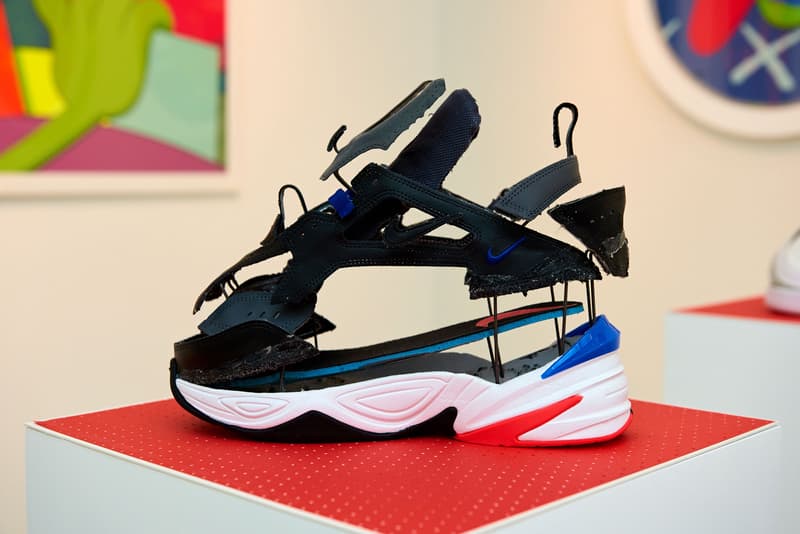 7 of 24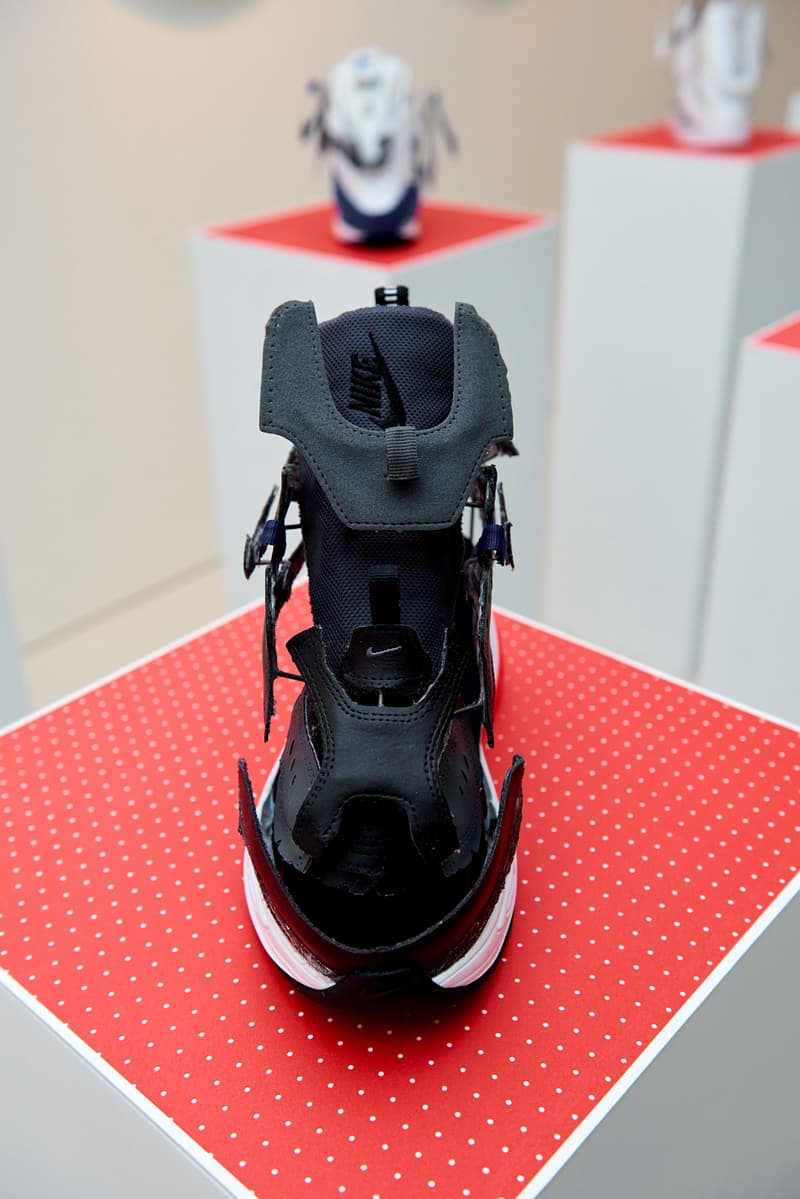 8 of 24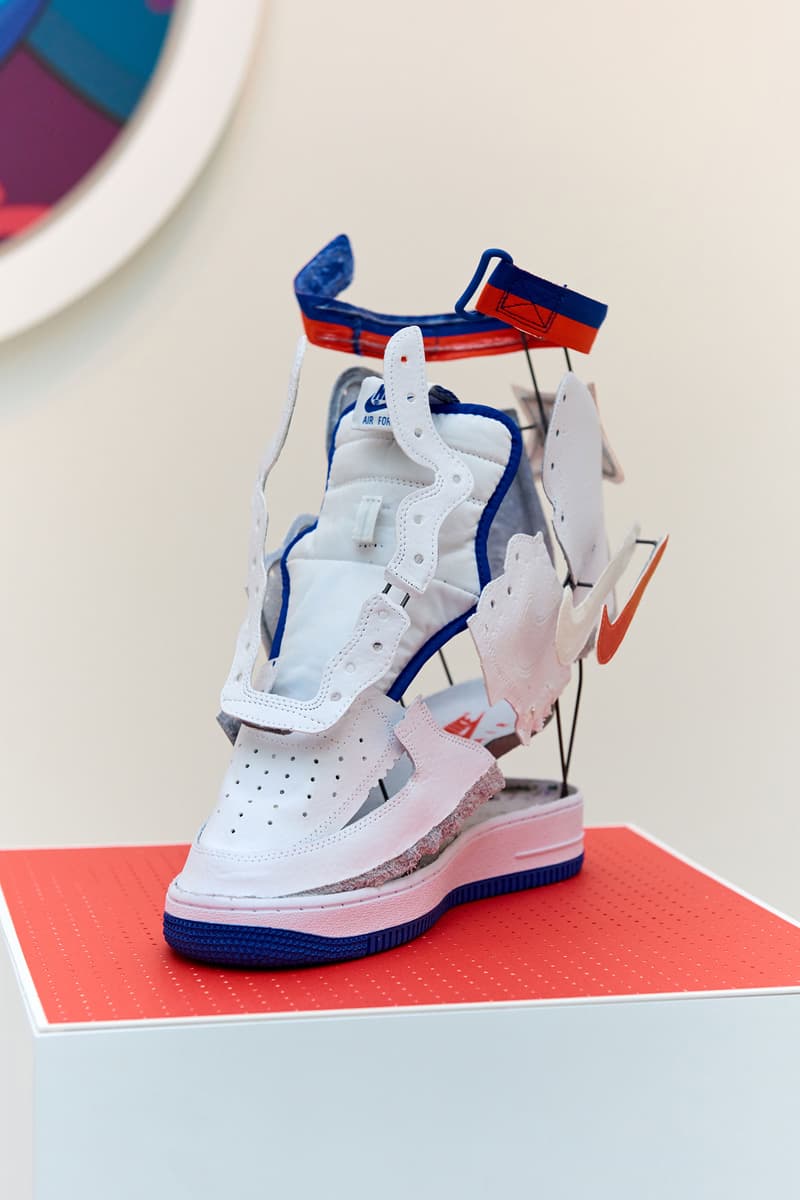 9 of 24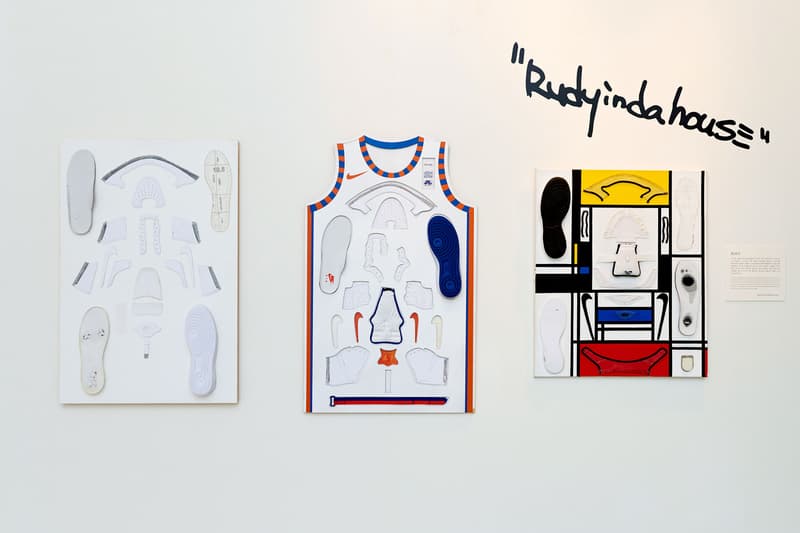 10 of 24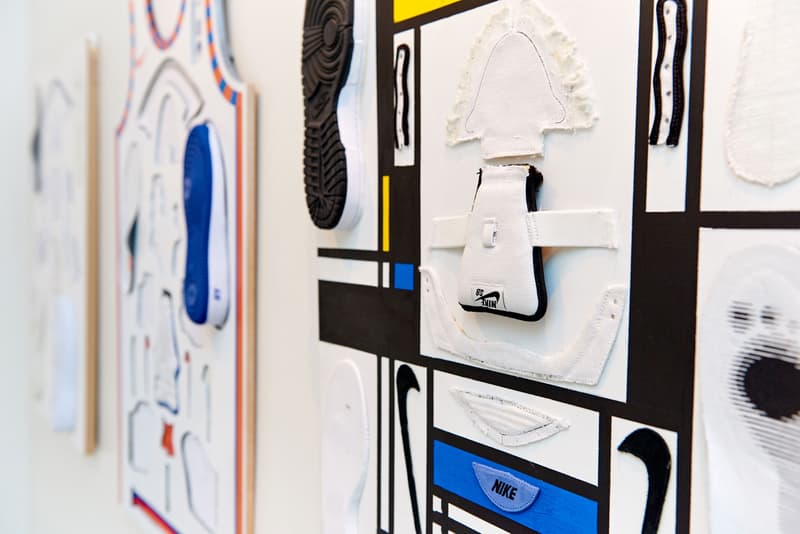 11 of 24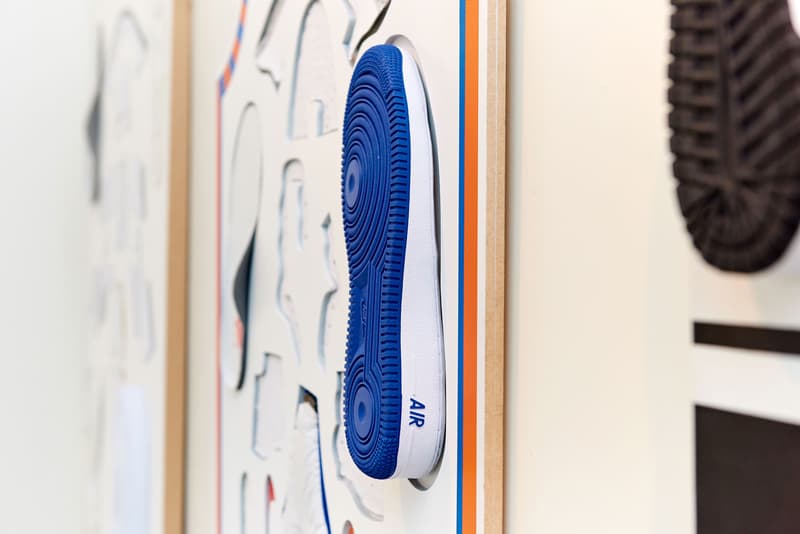 12 of 24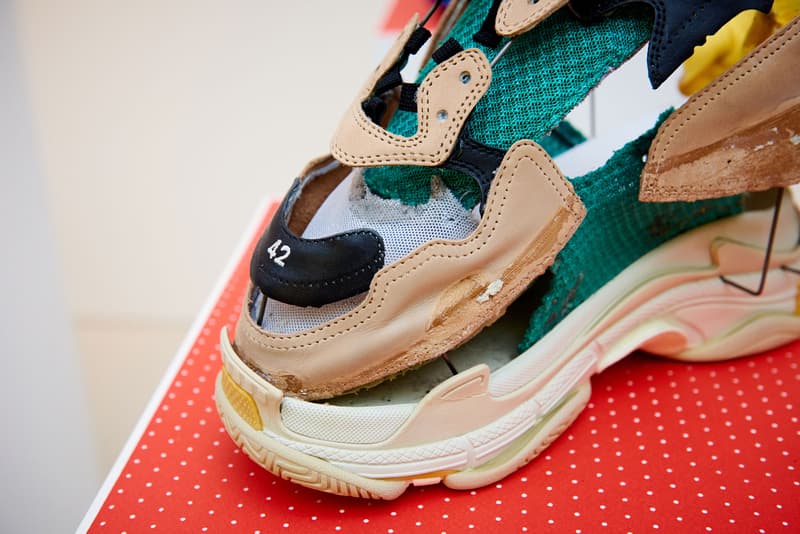 13 of 24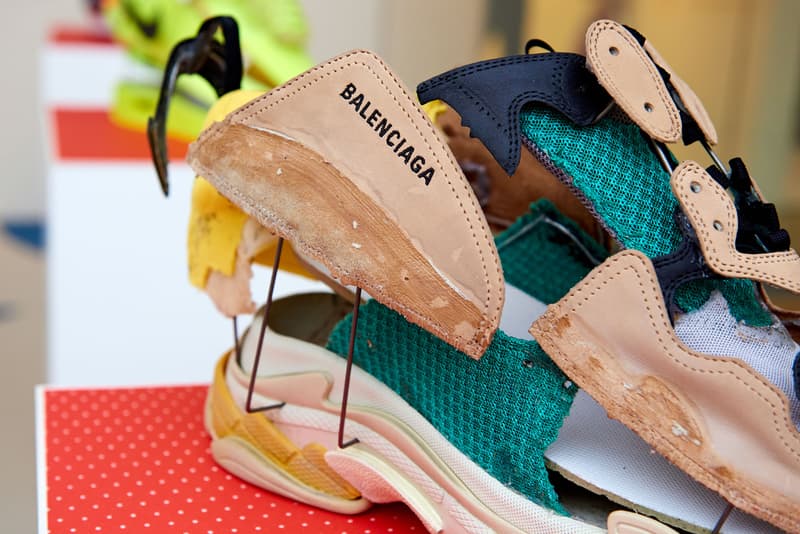 14 of 24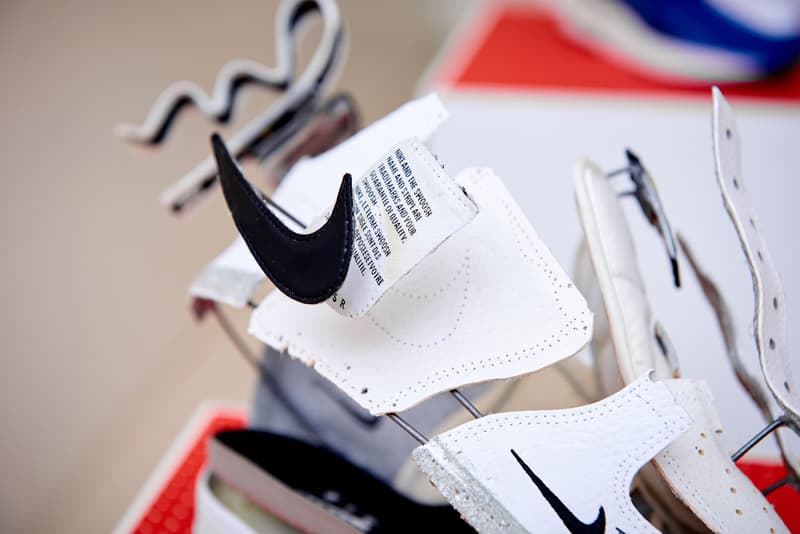 15 of 24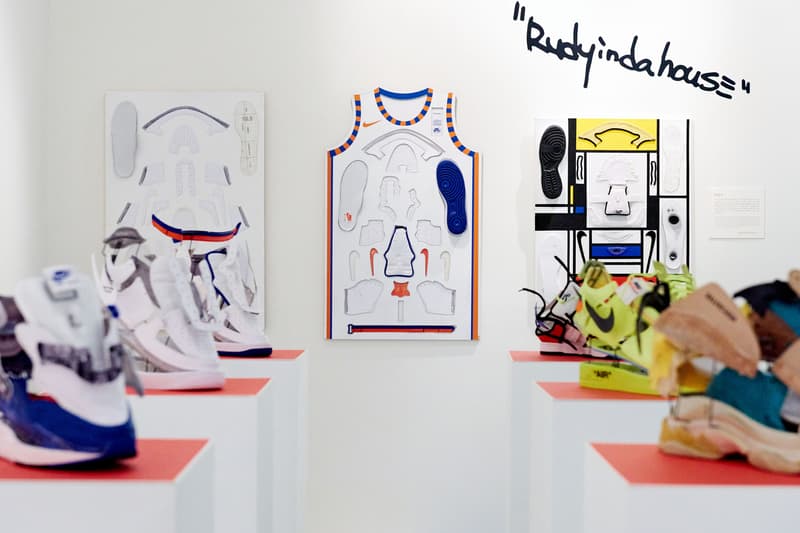 16 of 24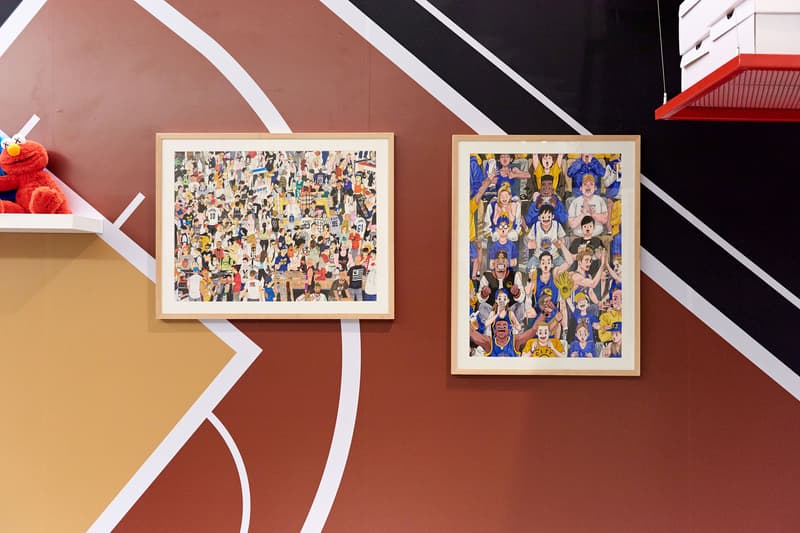 17 of 24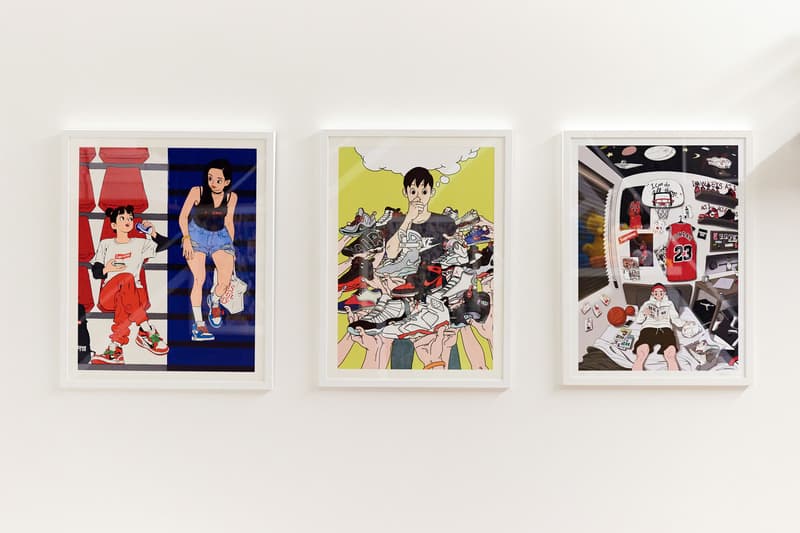 18 of 24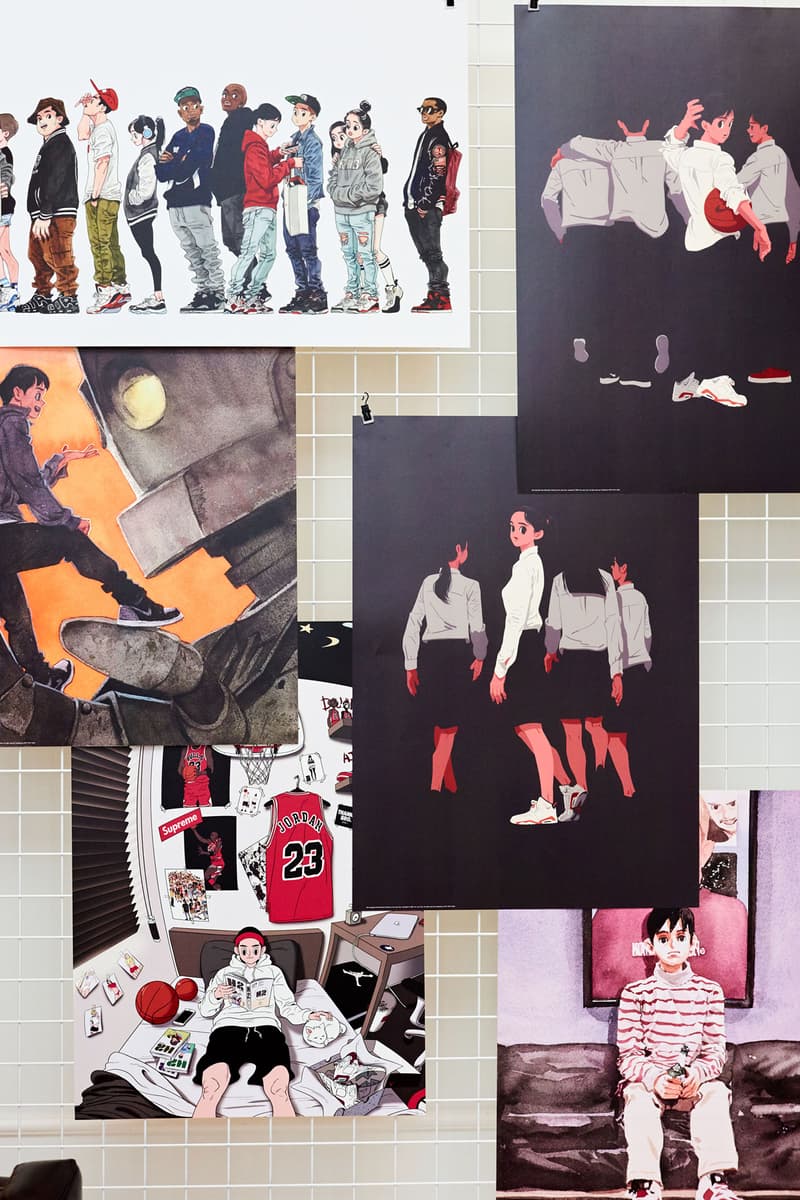 19 of 24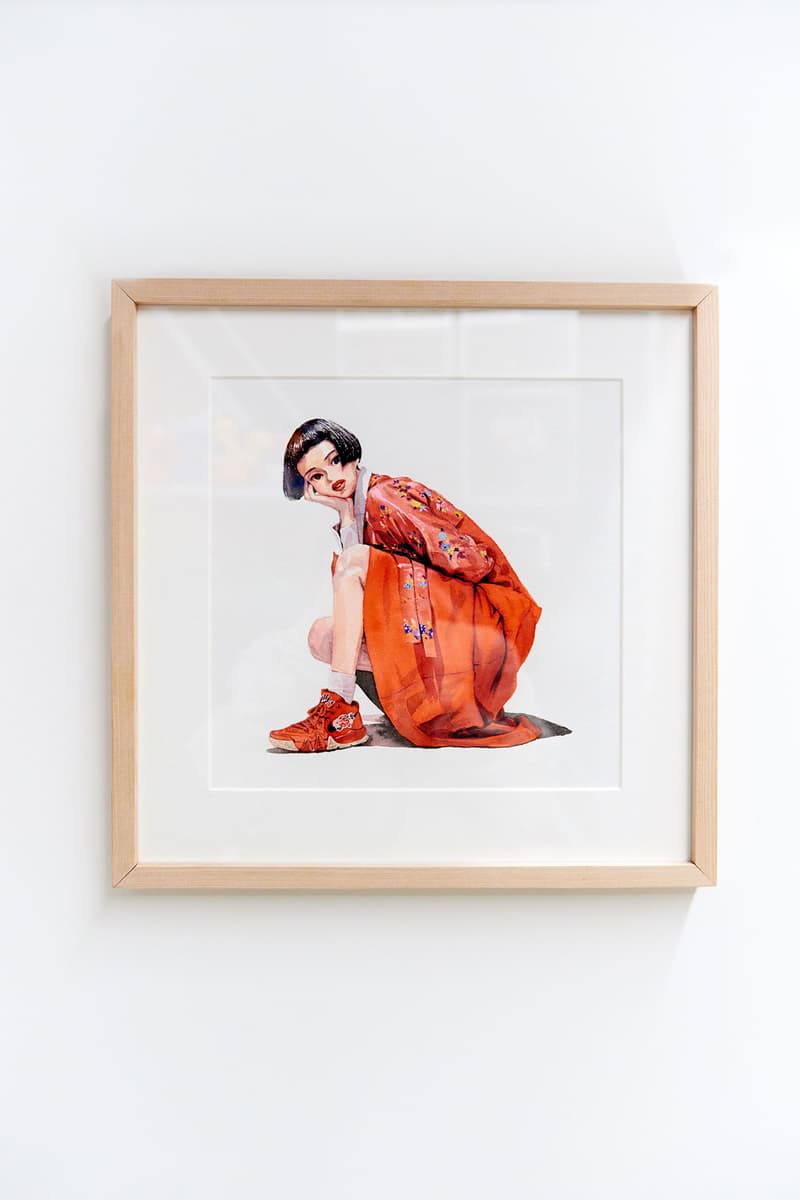 20 of 24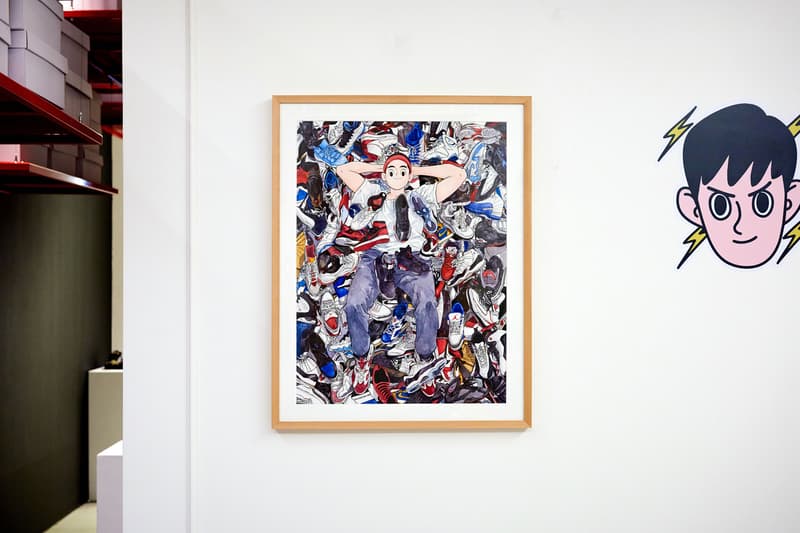 21 of 24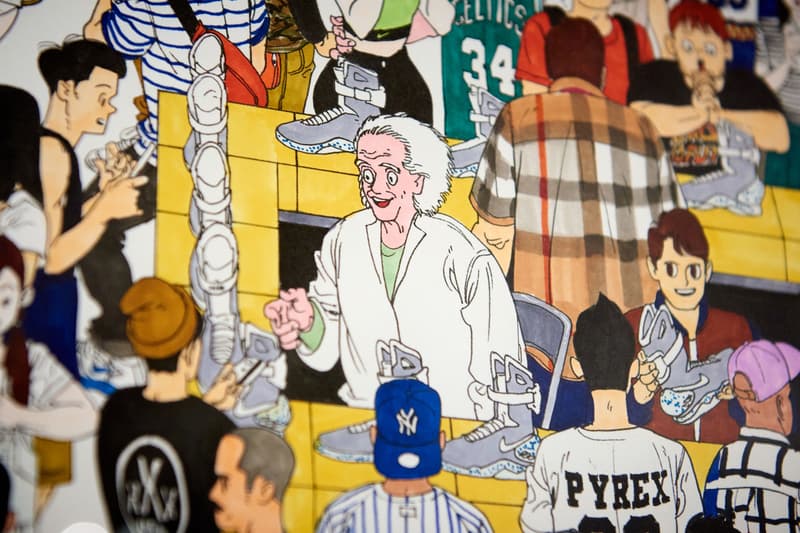 22 of 24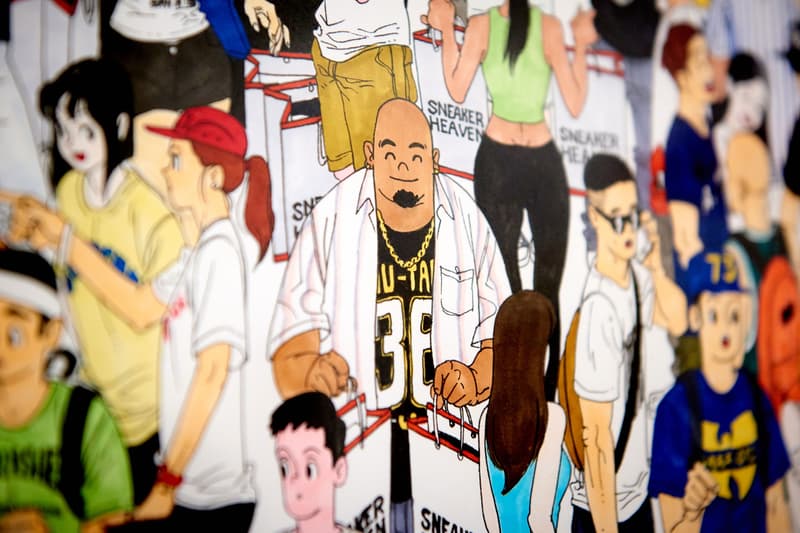 23 of 24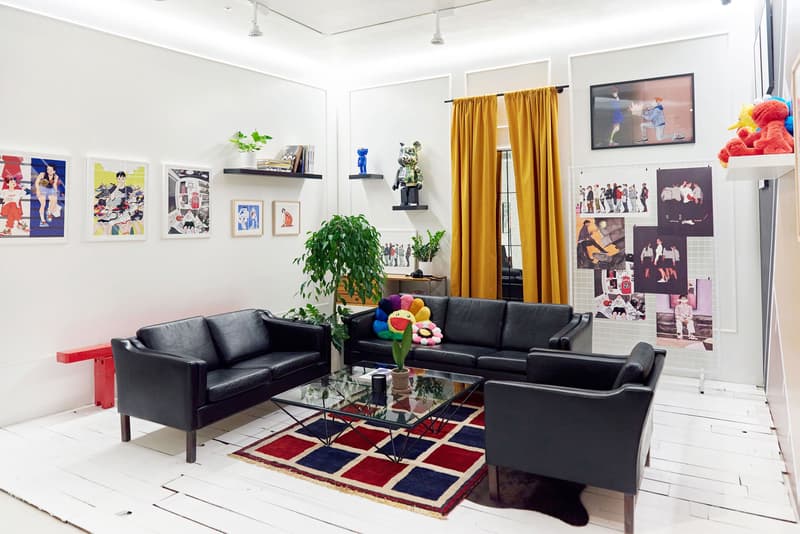 24 of 24
Auction house Rare by Blue recently held a 'Sideline' exhibition with artists Rudy and Kim Jungyoun, a duo that showcases the more playful side of sneaker collecting and streetwear culture.
Rudy Lim, better known as simply Rudy, exhibits his fascination with the destruction and dissection of sneakers, seen at the gallery with eight different iterations. His masterful craft of pulling apart and reassembling panels, stitching, lacing and even remnants of glue to create an illusion of explosion. Rudy then constructs the sneaker back onto two mediums: one as a floating three-dimensional sculpture or the other as a framed panel of elements that create the visual effect of a model kit. The sneakers Rudy curate also require specific taste, as both simple (Nike Air Force 1s in white) and complicated (Balenciaga Triple-Ss) see demolition to compare and contrast complexities between them.
The second artist is Kim Jungyoun, who has created a backlog and history with brands like Nike and HYPEBEAST. Inspired by Japanese manga Slam Dunk, Jungyoun's artwork gives the streetwear world a more playful, joyous eye as characters in today's latest styles and trends are locked in suspended animation. Jungyoun's use of color, vivid penmanship, attention to detail and composition present cultural moments in his own artistic style. Scenes within his artwork include collectors' conundrums, mixing and matching street style with business attire, queueing, pop culture references, flexing for the 'gram and much more.
Rudy and Kim Jungyoun's 'Sideline' project exhibition by Rare by Blue is going from now until May 6 in Seoul, South Korea. Visit the exhibition at the address below and learn more about how KAWS's 'The Kimpsons' painting fetched almost $15 million USD at auction.
Rare By Blue, 1/F Horim Art Center
317 Dosan-daero, Gangnam-gu
Seoul, Korea