'Avengers: Endgame' Screenwriters Reveal Marvel Characters They Weren't Allowed to Use
As if the cast wasn't big enough already.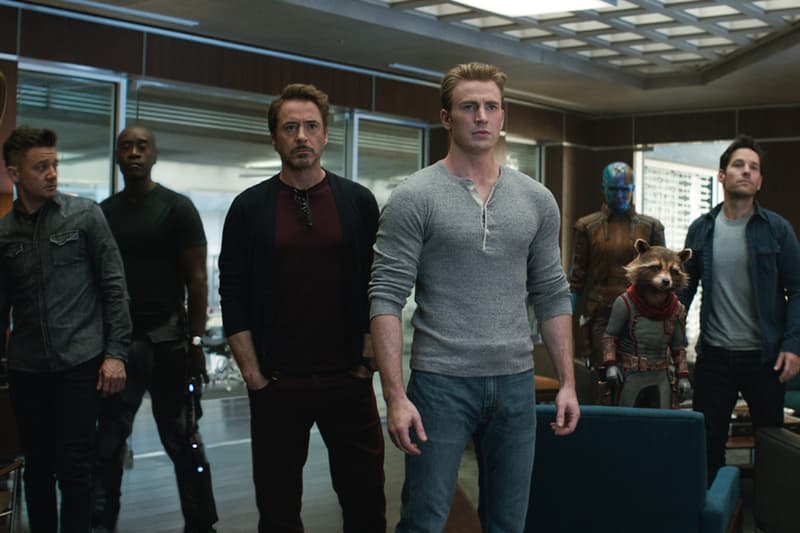 Following the record-breaking debut of Avengers: Endgame, writers Christopher Markus and Stephen McFeely spoke about some of the decisions they made behind the scenes for the movie to come to life. They also answered a lot of burning questions, like which characters they weren't allowed to use in the movie.
Speaking with The New York Times, Markus and McFeely revealed that they attempted to add the cosmic character The Living Tribunal to Infinity War and/or Endgame. The Living Tribunal is a conceptual entity in the Marvel Comics universe whose function is to keep the multiverse safe from potential imbalances, such as one universe having more power than the other, or having half of all living things from being erased. However, many folks at Marvel didn't feel it made too much sense to include him.
"We did try to put the Living Tribunal in the first movie," Markus said. "We wrote a scene in which he appeared during the Titan fight. And everyone was like, 'What?'" "He's got three heads," McFeely added. "It would indicate a whole different level of architecture to the universe and I think that was too much to just throw in."
Markus continued to explain it's possible for the character to make an eventual appearance in the future, stating "the idea's still in Kevin [Feige]'s court." With films like The Eternals rumored to release, we may very well get a deeper understanding of the forces that lie in wait in the outer stretches of the universe. As such, The Living Tribunal could make an appearance sooner than we think.
Markus and McFeely also explained why they weren't allowed to use X-Men and Fantastic Four characters for Endgame, stating they were "legally, not allowed to" because the Fox acquisition was still in effect at the time. "I guess it's done now but it wasn't done then," Markus explains. "They still have an 'X-Men' movie ["Dark Phoenix," due in June]. You can't reboot them before they're done. Sorry to completely screw you."'
Check out the full interview, then take a look at all the records Endgame demolished over the weekend.
I spoke with the #AvengersEndgame screenwriters Christopher Markus and Stephen McFeely about…well, everything. The hows, the whys, the how-could-yous, and the many roads not taken.

?CONTAINS SPOILERS?https://t.co/iq9K2VWz0L

— Dave Itzkoff (@ditzkoff) April 29, 2019