Jonas Wood Unveils Intricate Paintings of Interiors & Exteriors at Gagosian NYC
Including the LA-based artist's new series of ceramic vessels.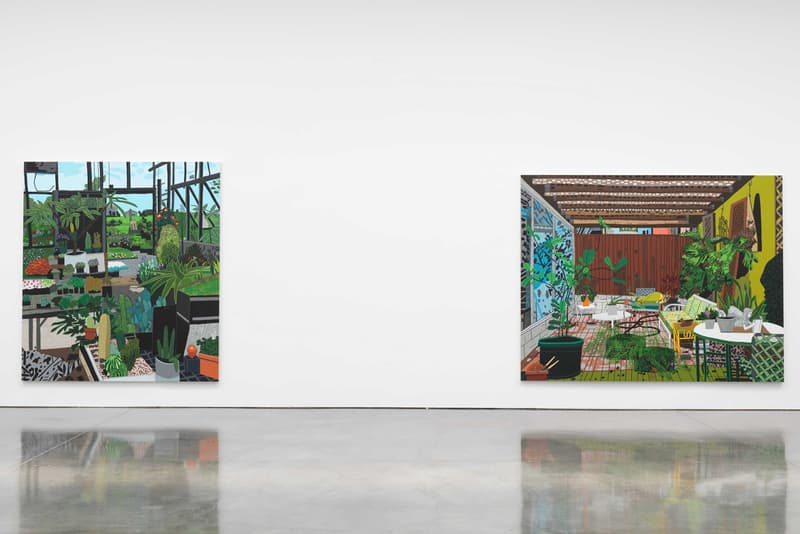 1 of 10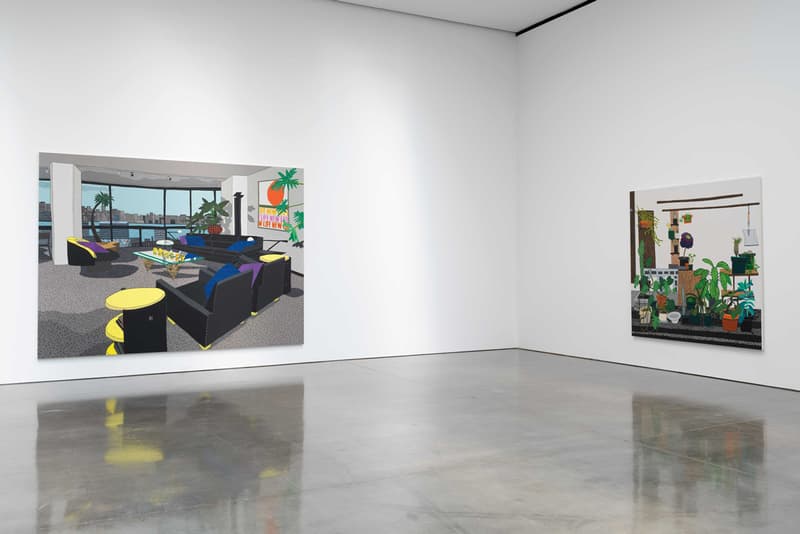 2 of 10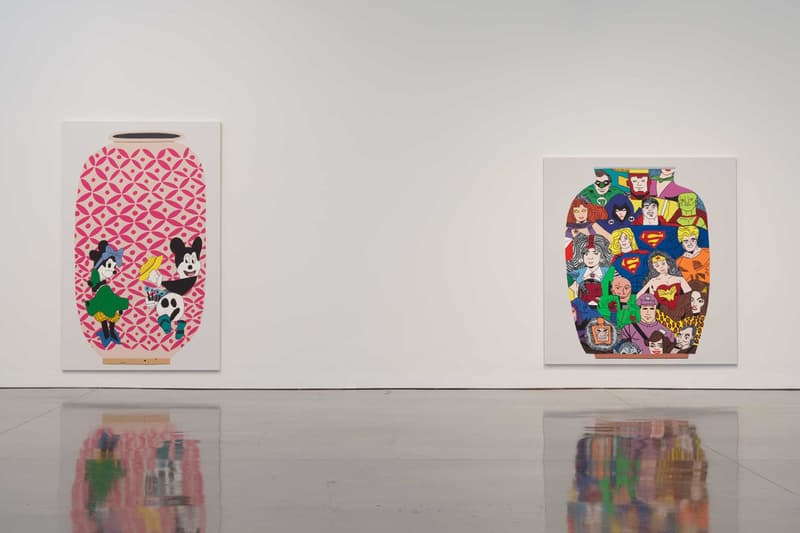 3 of 10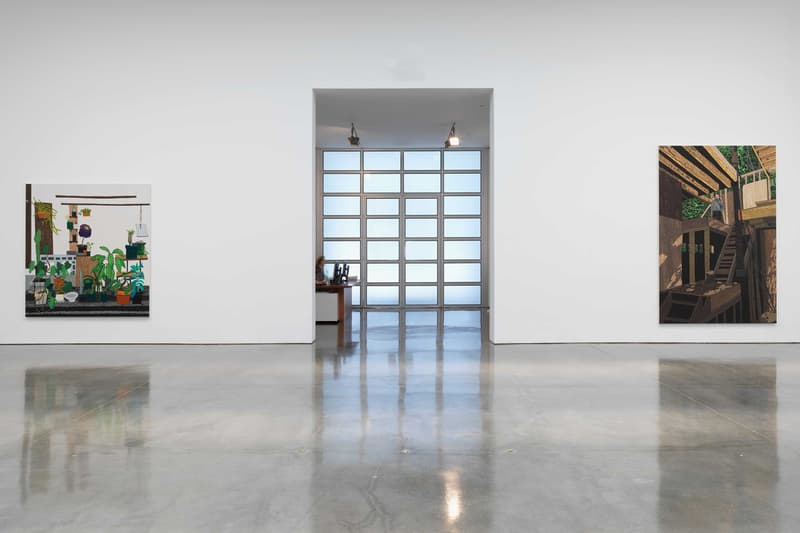 4 of 10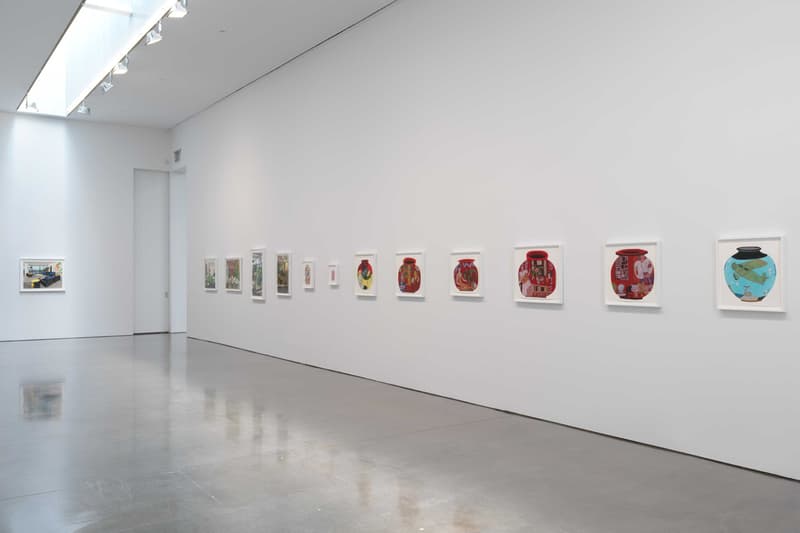 5 of 10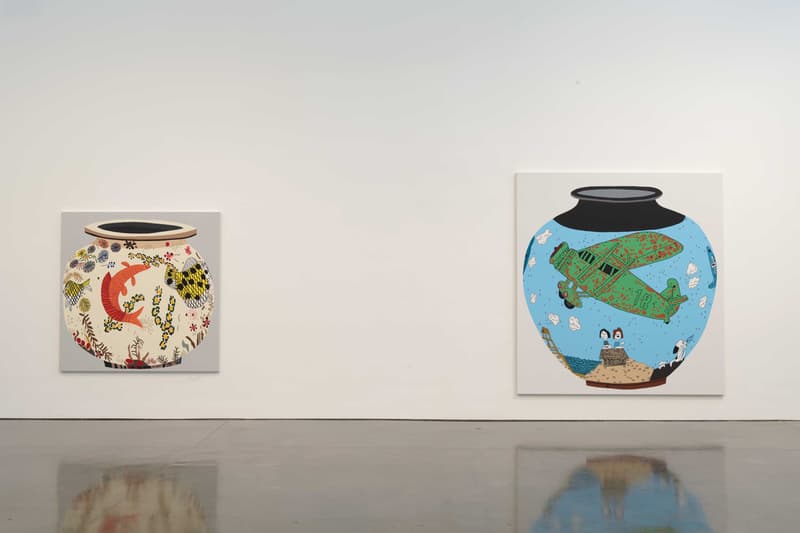 6 of 10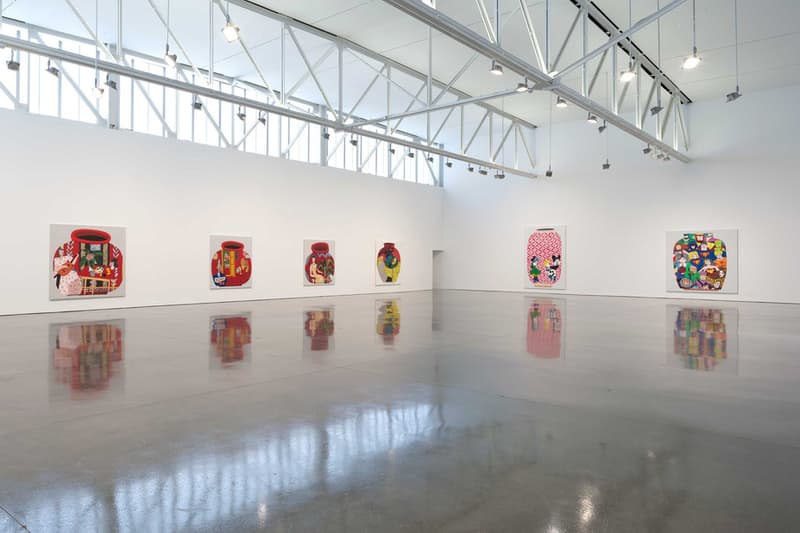 7 of 10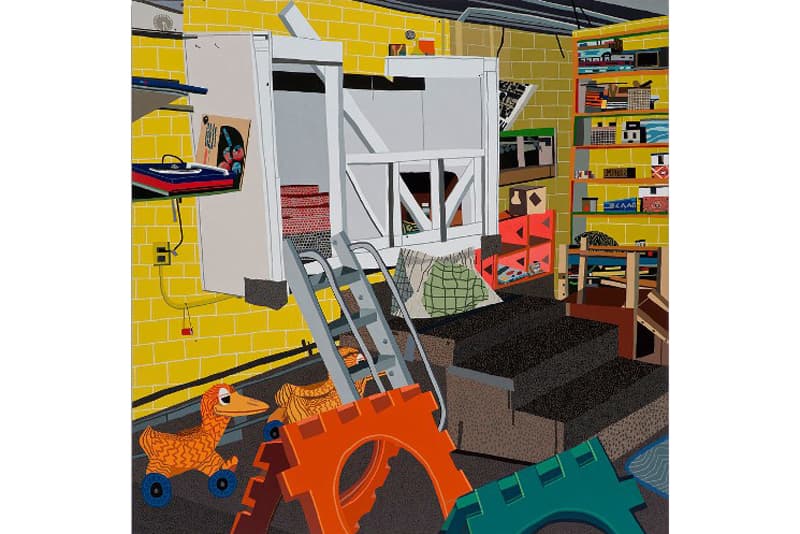 8 of 10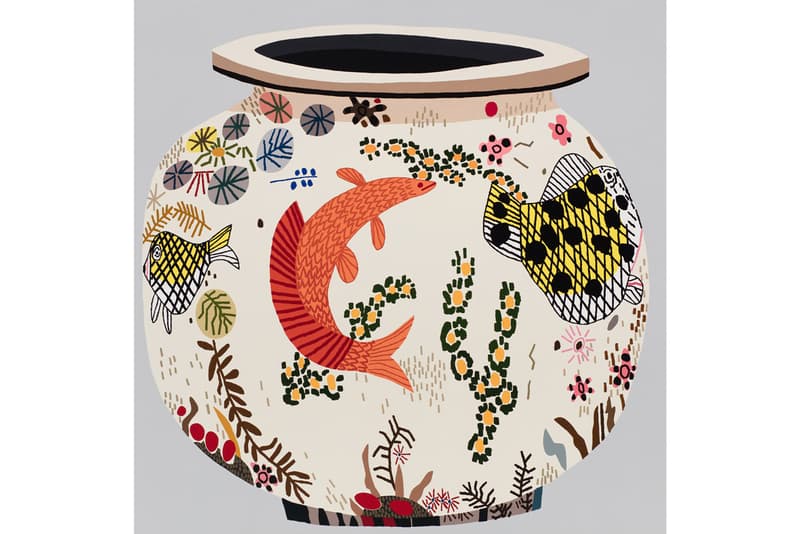 9 of 10
10 of 10
Los Angeles-based visual artist Jonas Wood is widely-known for his intricate paintings of home interiors, landscapes, and sports events. His practice predominantly consists of developing acrylic and oil on canvas paintings alongside drawings in his signature style that is characterized as flat, blocky, and graphic.
Gagosian New York is currently hosting a solo exhibition of new original paintings and works on paper by Wood. One room is dedicated to a series of paintings portraying architectural exteriors and interiors. A standout work in the installment is Young Architect (2019) that is inspired by a photograph of the artist's father standing on a construction site while being surrounded by timber beams. Another highlight is his latest paintings of ceramic vessels and potted plants that are prominent across his oeuvre. Several of these vessels are an homage to influential artists including Henri Matisse.
"Wood's technical mastery of patterning and compositional structure is particularly evident in his depictions of pots and ceramic vessels, which, devoid of depth and shading, sit in stark contrast to gray tonal backgrounds. Turned into planar spaces for imagery, each pot becomes a painting within a painting," said Gagosian in a press statement.
The exhibition is on view until July 19. Visit Gagosian's website to learn more.
Gagosian New York
555 West 24th Street
New York, NY 10011