Kylian Mbappé and Pelé Come Together for a Legendary Interview
"I keep pinching myself to make sure this is real."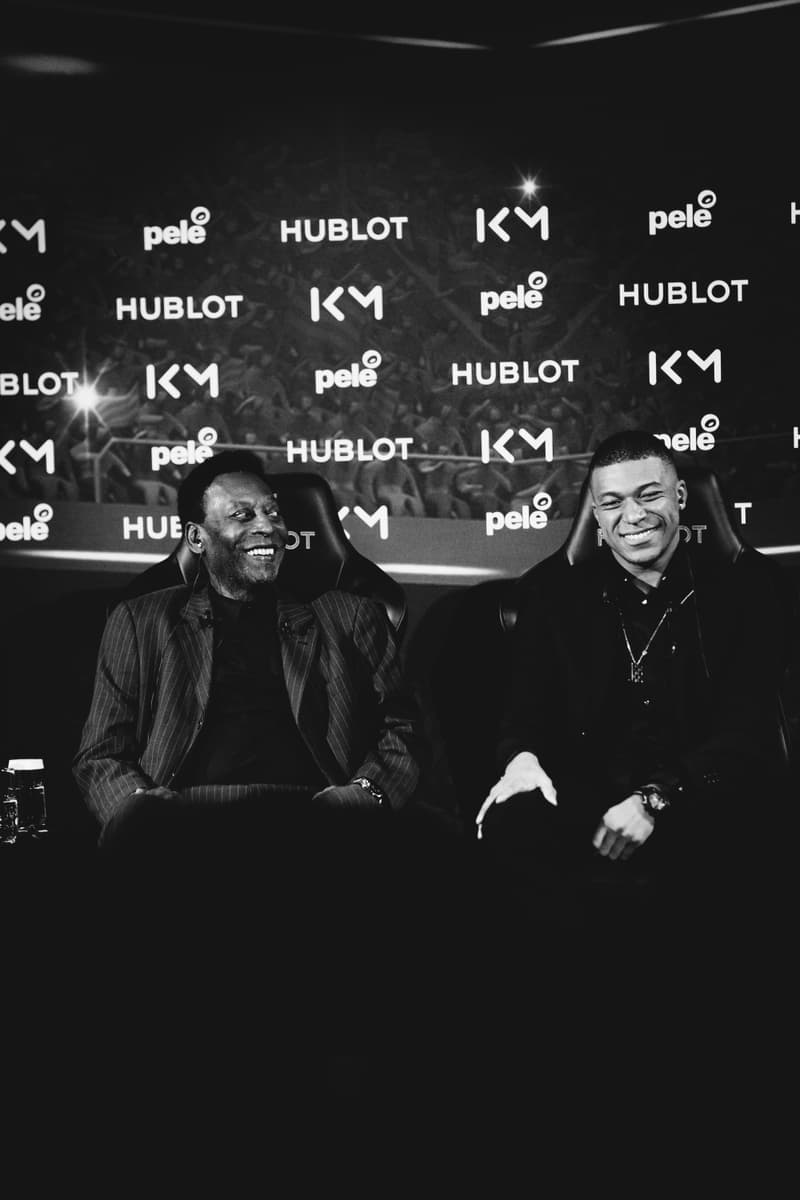 1 of 5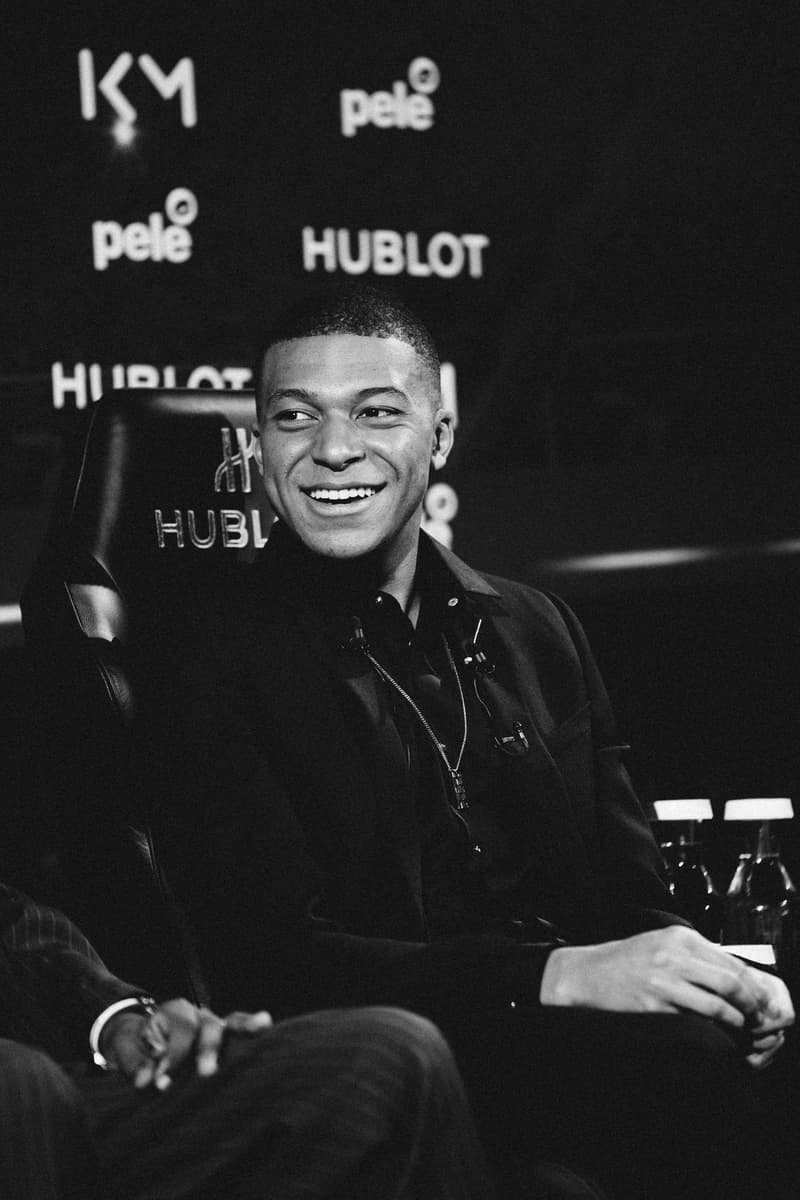 2 of 5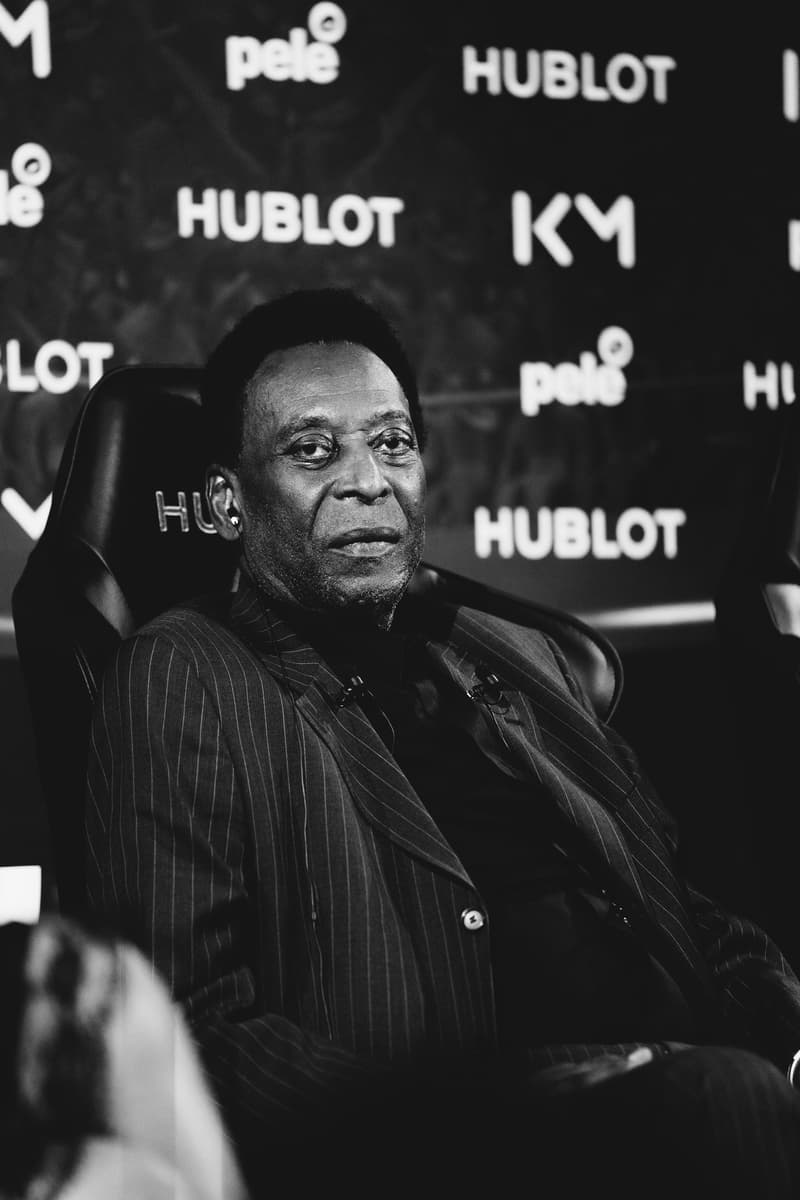 3 of 5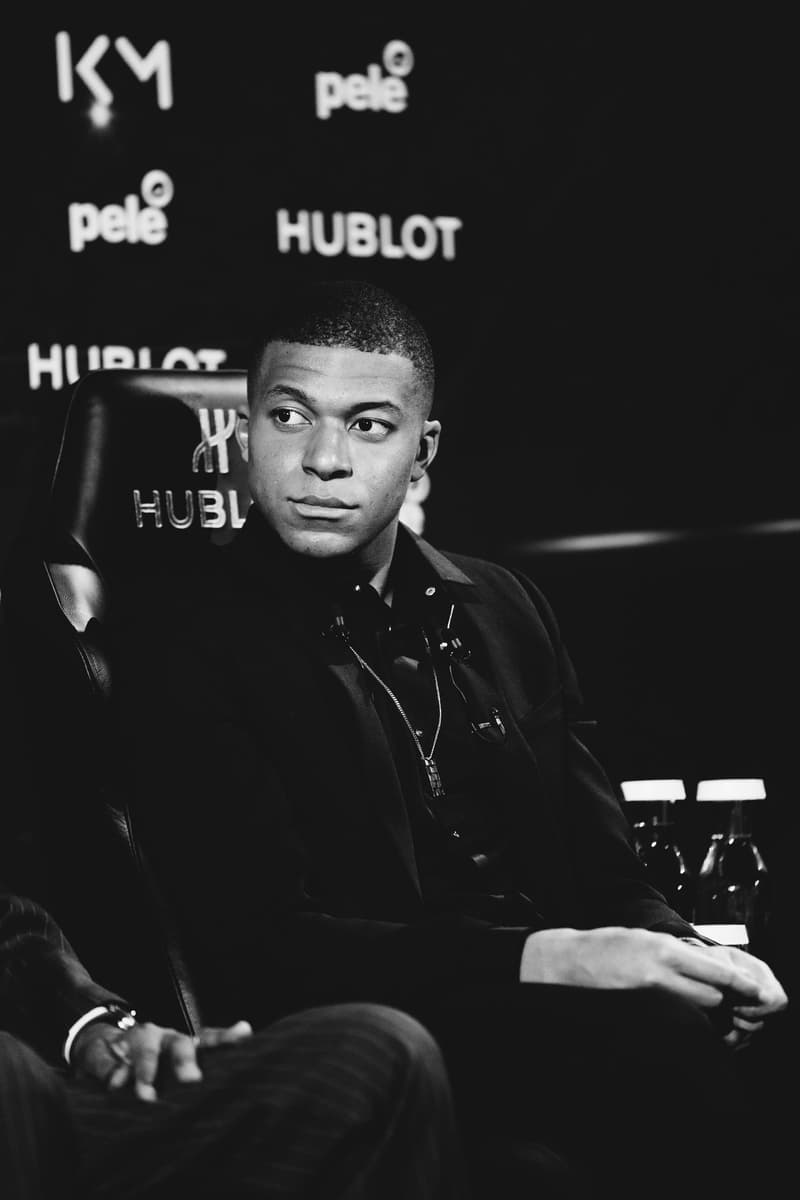 4 of 5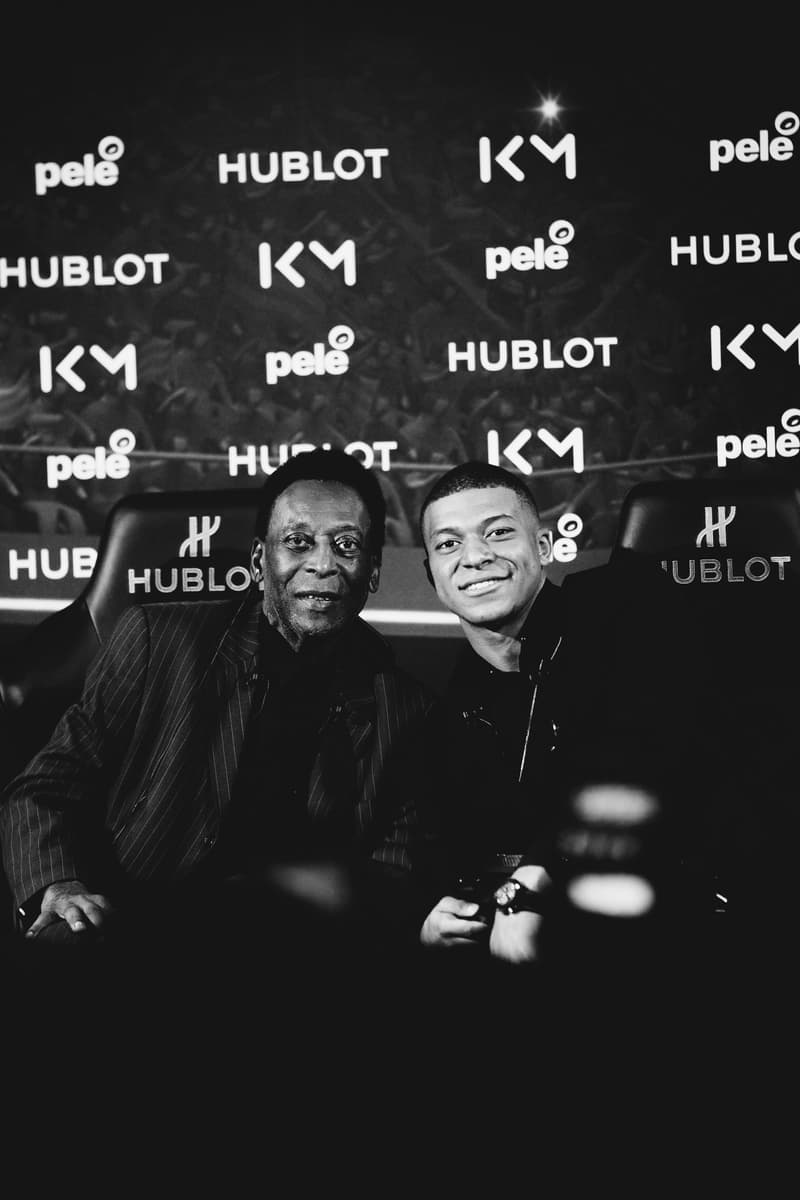 5 of 5
"I keep pinching myself to make sure this is real," French World Cup champion Kylian Mbappé says with awe upon being introduced to legendary footballing superstar Pelé. The pair are meeting for the first time thanks to watchmaker Hublot, which surprisingly hasn't happened until now. A few chances in the past were missed due to health problems tied to the Brazilian star. Now on a sunny Tuesday morning in Paris the interview between the legend and the legend-in-the-making can finally occur.
"As I always said, football gave me the opportunity to make my dreams come true. And this dream [of meeting Pelé] was definitely part of it," Mbappé says as he tenderly taps Pelé on the leg. "When I was a kid I knew he was the icon, an absolute legend. I told myself that to see him in K7 was already good enough, but to meet him today is something I can't even fathom." As always, the bright young player is sporting a large grin, which noticeably lights up the room filled with dozens of journalists witnessing his childhood dream unfolding.
As for Pelé, he can express similar sentiments having watched the young star on his meteoric rise during last summer's 2018 FIFA World Cup held in Russia, although he encourages Mbappé to keep a good head on his shoulders. "Mbappé is not yet the king" he states. "He is undergoing tests to become the king. He still has a lot of steps ahead of him. He is young, he has just started."
"I play with my idols; I won a World Cup; I meet Pelé today. I had dreamed about this moment, not just a short while ago, but rather throughout my career. I still have more to write. I will try to follow my path to the fullest," Mbappé adamantly states. When a journalist brings up the fact he is the second youngest player to have scored in a World Cup after Pelé, he replies, "to be behind him doesn't bother me." Does he however dream of equalizing the Brazilian's 1281 goals? "Can we count my goals in FIFA, City Stadium and those in practice?" he cheekily asks. Turning to a more serious tone he recalls the quality of finishes and elegance in Pele's football, "I'm inspired by it and I'm still inspired by it," says Mbappé.
Like Pelé, Mbappé won his first World Cup as a teenager, with the Brazilian lifting the coveted Jules Rimet Trophy at 17 while the Frenchman was 19. If Mbappé wishes to continue following in the footsteps of his idol, he will need to win the title twice more. Pelé is currently the only player to lift the World Cup trophy three times.
For more on the young superstar, Kylian Mbappé's signed 2018 World Cup jersey is currently up for auction.