FKA twigs Reveals Plans for a New Single Titled "Cellophane"
It looks like a new album is on the way.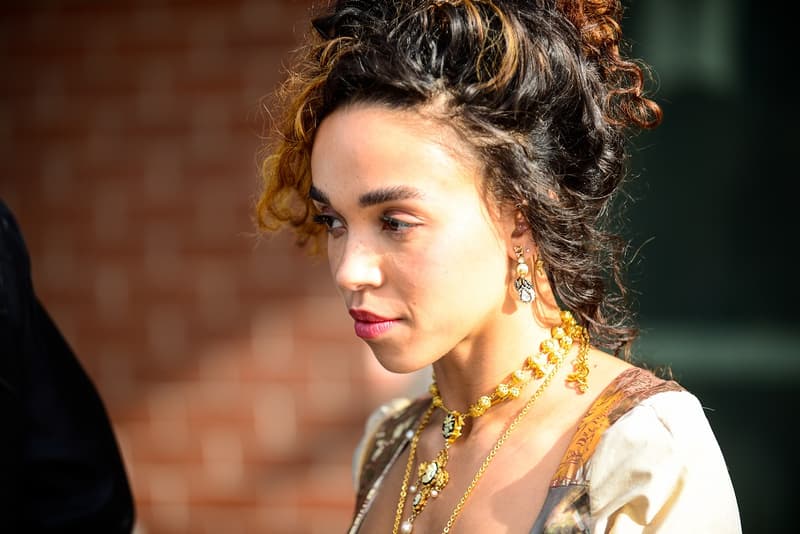 More than three years after the debut of her last major single and solo record, FKA twigs is announcing another new single. Known as "Cellophane," FKA twigs' forthcoming track appears to be a part of a rollout for her next solo project.
"Throughout my life I've practiced my way to being the best I could be, it didn't work this time," reads a recent statement from FKA twigs. "I had to tear down every process I'd ever relied on. go deeper. rebuild. start again … cellophane is coming, tomorrow 7:30pm bst / 11:30am pacific / 2:30pm eastern."
According to several users on Reddit, the multi-talented singer-songwriter mailed fans the artwork for her new single and a handwritten note; "You are one of my more loyal supporters, so I wanted to write to you directly to let you know — it's time. FKA twigs," reads the aforementioned letter.
FKA twigs' last multi-track offering was 2015's M3LL155X EP, and her debut — and only — full-length studio album, LP1, arrived in 2014. The 31-year-old has been booked for several high-profile events and festivals, such as Afropunk 2019, Primavera 2019 and Red Bull Music Festival 2019, so all signs are pointing to an album announcement on the horizon. We'll keep you updated as more information becomes available.
For more, revisit A$AP Rocky's "Fukk Sleep" collaboration with FKA twigs.
throughout my life I've practiced my way to being the best I could be, it didn't work this time. I had to tear down every process I'd ever relied on. go deeper. rebuild. start again.

cellophane is coming, tomorrow 7:30pm bst / 11:30am pacific / 2:30pm eastern pic.twitter.com/UoRl4NQeSW

— FKA twigs (@FKAtwigs) April 23, 2019