Watch Chris Hemsworth Vandalize His Co-Stars' 'Avengers: Endgame' Posters
Thor takes up Loki's role as jester.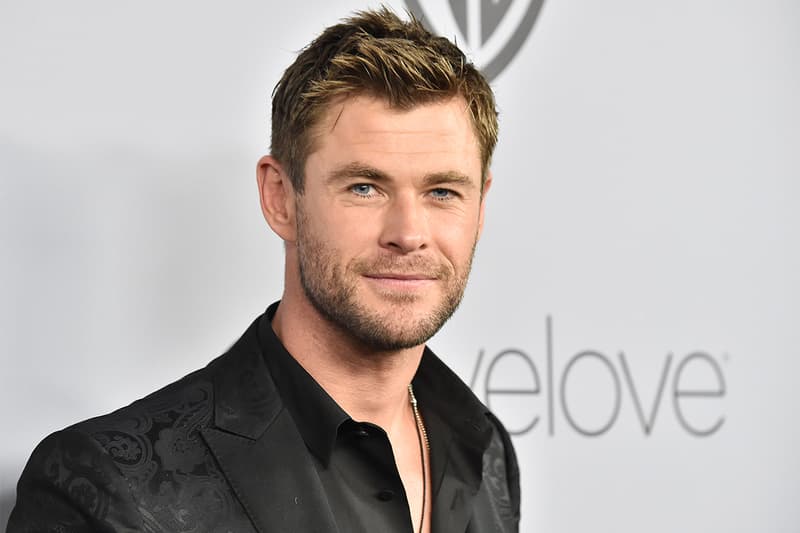 The Avengers: Endgame cast has been on a press tour recently to promote their upcoming superhero mega blockbuster, and taking up his late mythological brother Loki's (Tom Hiddleston) mantle as a prankster, Thor (Chris Hemsworth) has kept things fun for the tour.
Hemsworth takes to Instagram to show off his new graffiti talents, benching his Stormbreaker and instead opting for a good old Sharpie. In his video, the Australian actor walks by various posters of his fellow Marvel co-stars as he defaces each one, giving the Earth's greatest heroes a makeover. After adding a goatee and moustache to Paul Rudd's Ant-Man, he moves on to Chris Evans' Captain America, giving him a pair of glasses and returning his grizzly beard that the patriot sported in Infinity War.
Robert Downey Jr.'s Iron Man fell victim to the charming Norse God as well, getting a fresh "I Heart Thor" tattoo on his face. Hemsworth then walks by Gwenyth Paltrow's Pepper poster and decides not to add his personal touch to it, claiming she's already "too pretty," before giving Jeremy Renner's Hawkeye extended lashes and fuller lips. The video ends with Renner catching Hemsworth in the act, and the pair walk off holding each other.
Avengers: Endgame will be out very soon on April 26, and tickets are now on sale. In case you missed it, check out the L.A. press conference for the film.