Beyoncé Launches 'Homecoming' Merch Capsule
Celebrating the simultaneous album and documentary launches.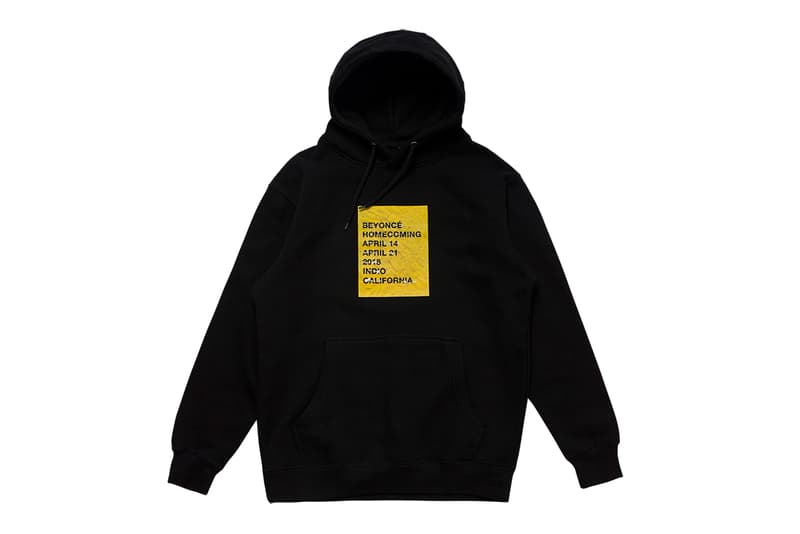 1 of 16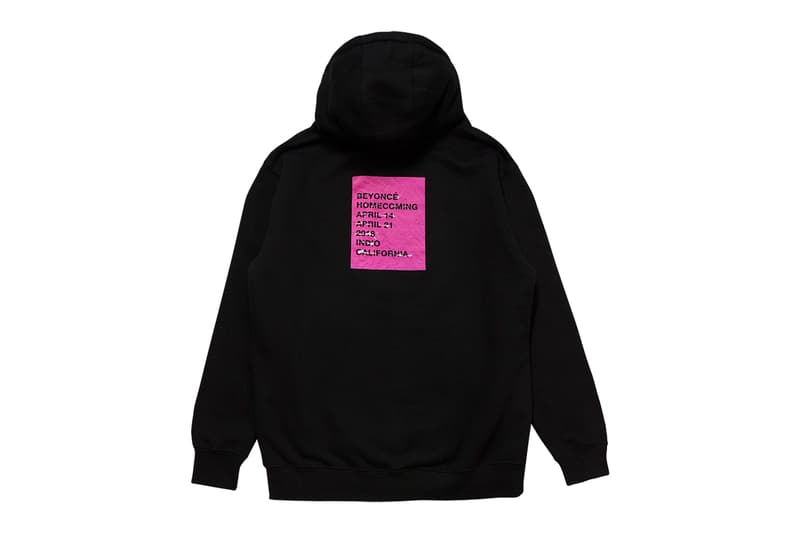 2 of 16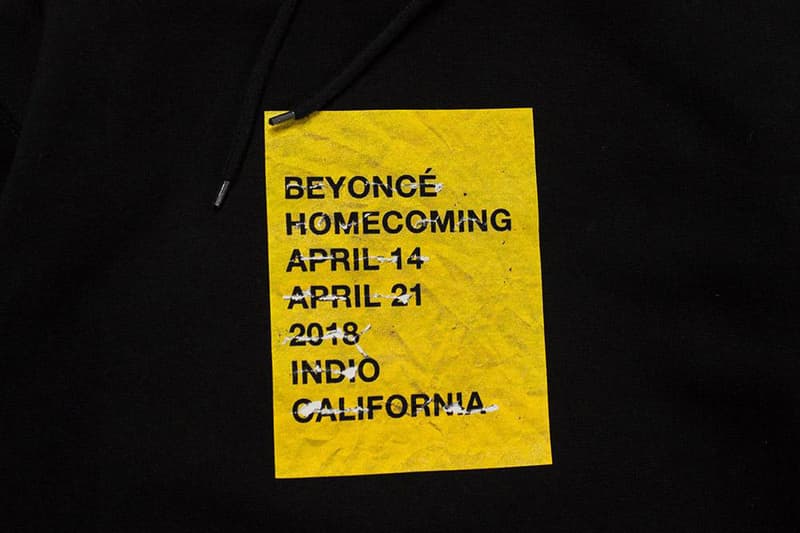 3 of 16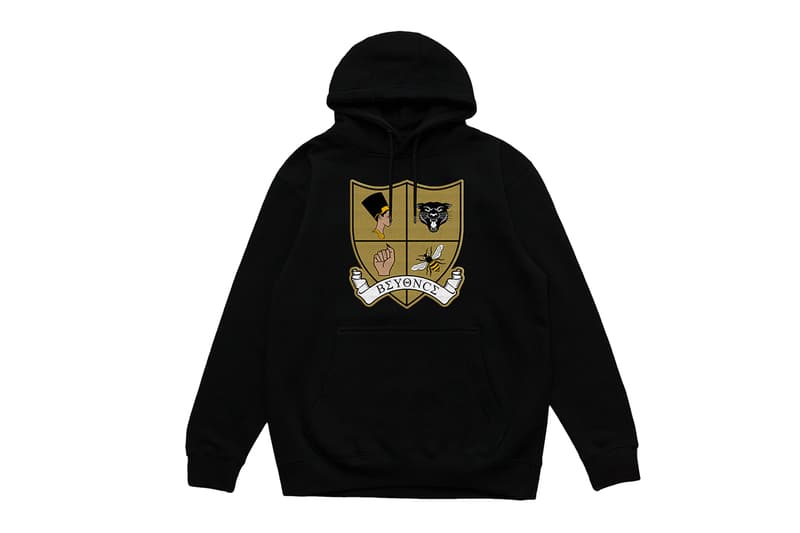 4 of 16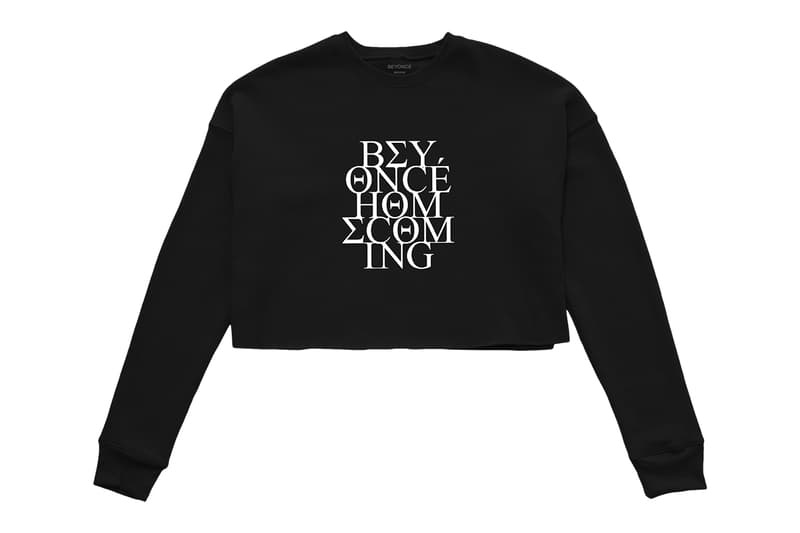 5 of 16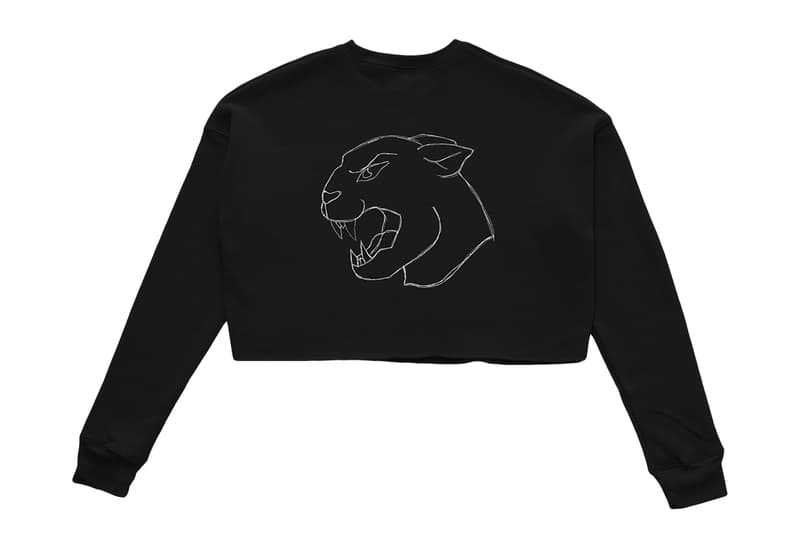 6 of 16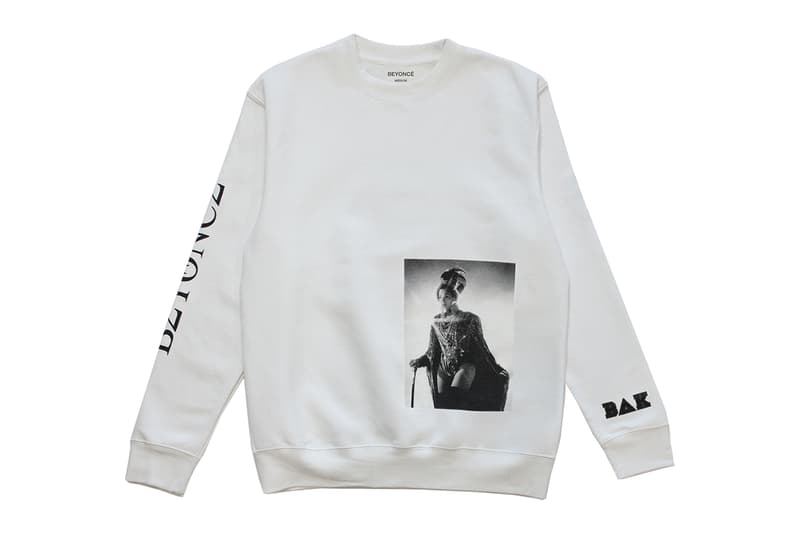 7 of 16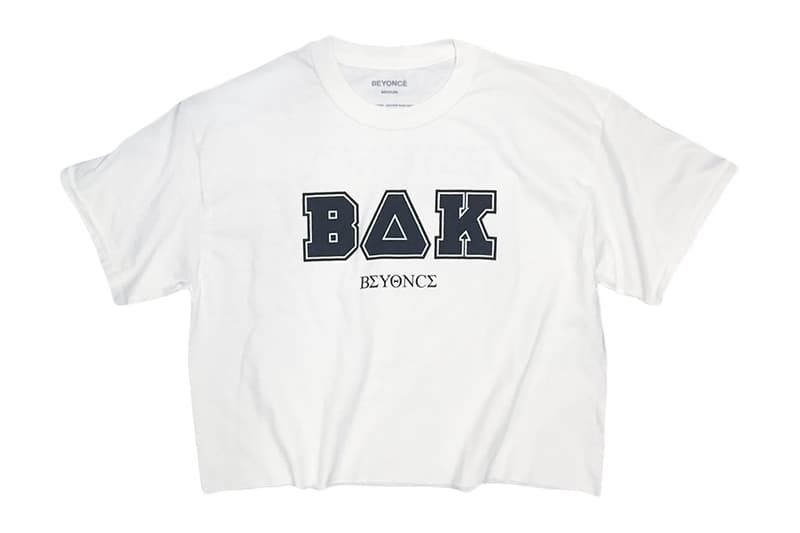 8 of 16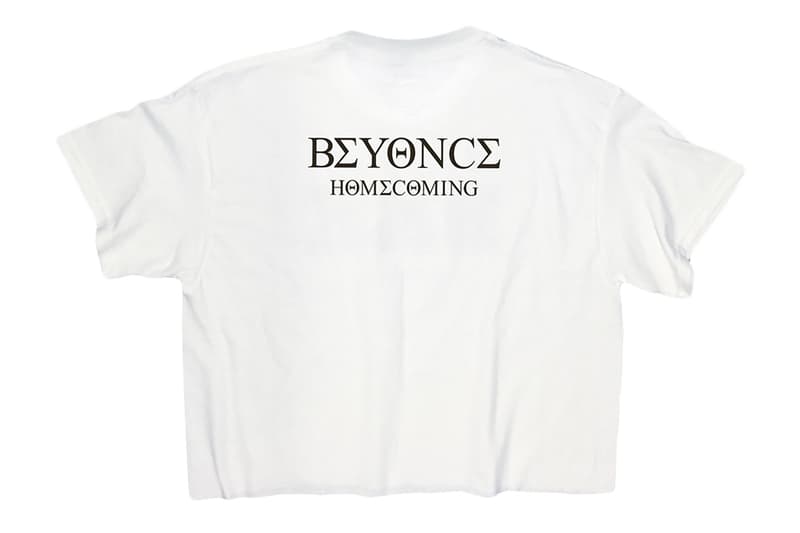 9 of 16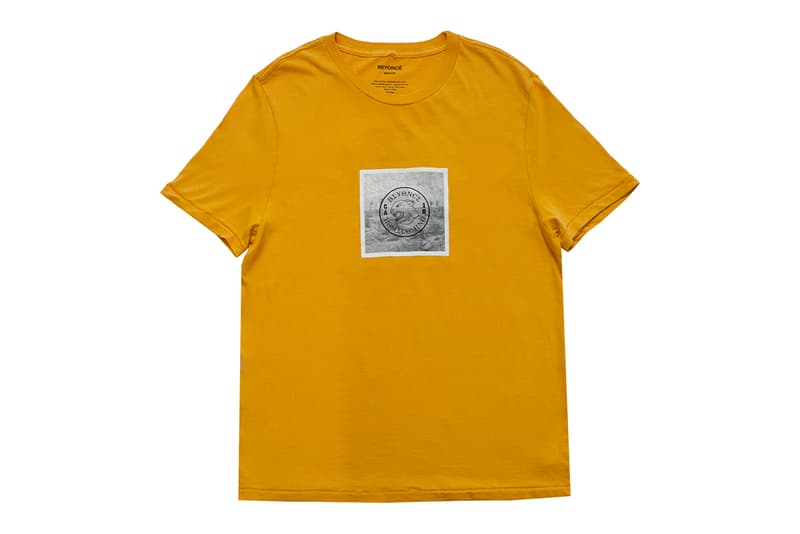 10 of 16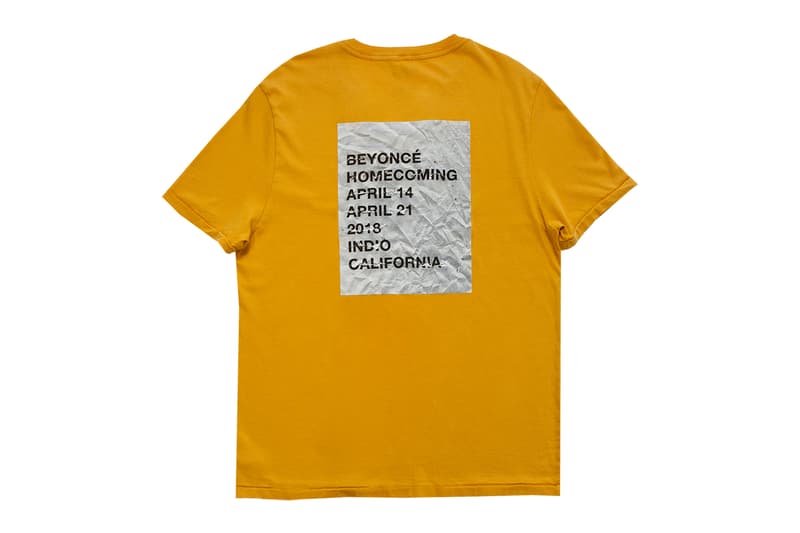 11 of 16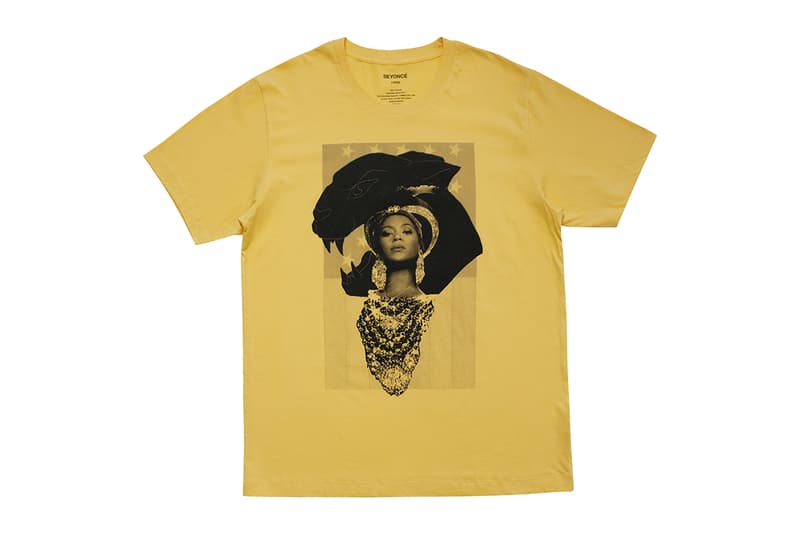 12 of 16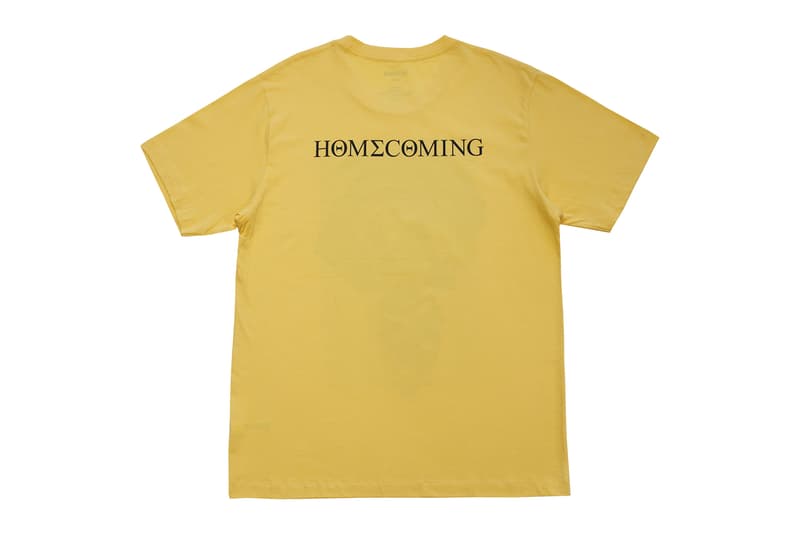 13 of 16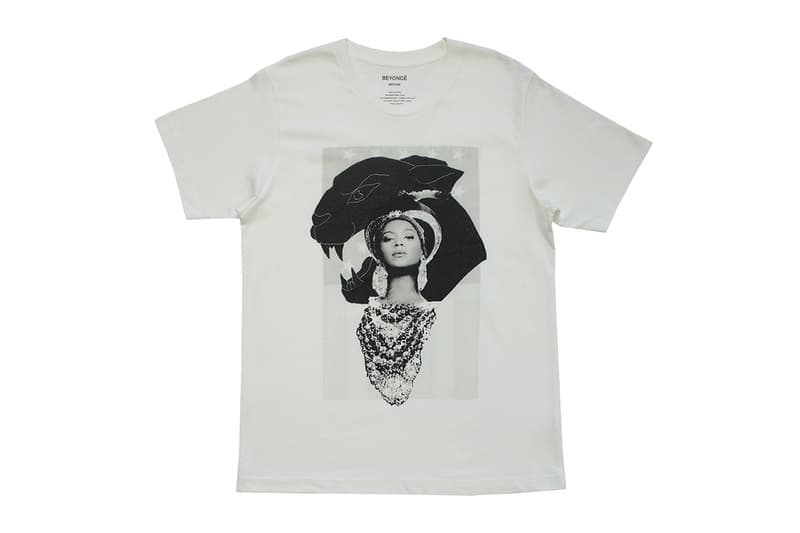 14 of 16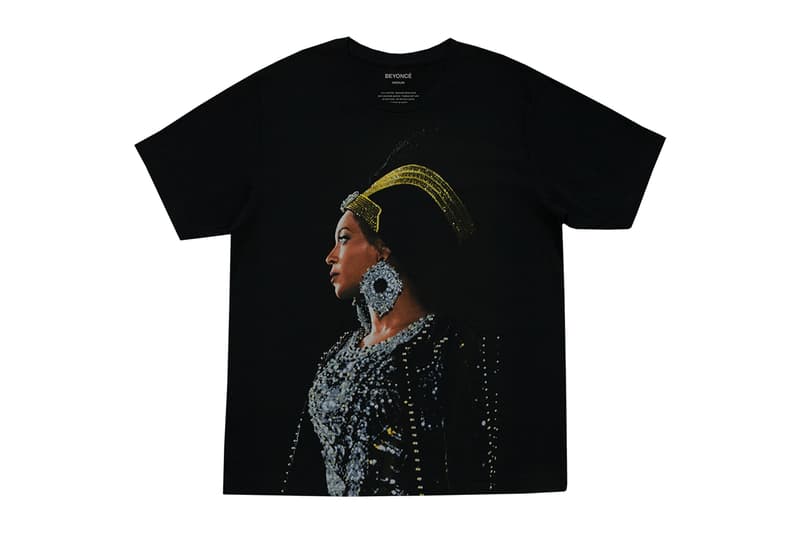 15 of 16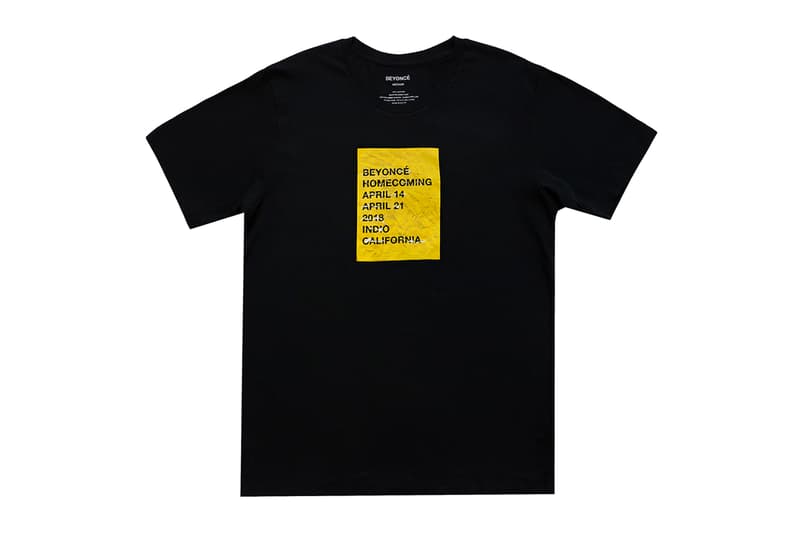 16 of 16
Alongside the world-conquering Homecoming documentary, Beyoncé's camp has prepared a cohesive selection of thematic Homecoming gear. Tying in with the accompanying HOMECOMING: THE LIVE ALBUM launch, the capsule includes plenty of African images and costumed looks from Bey herself.
Some of the simpler items include black hoodies and T-shirts emblazoned with wrinkled flyers for Beyoncé's headlining performance at Coachella 2018, gold on the front and pink on the rear. Other text prints include Beyoncé's name and the documentary title in stylized Olde English-style font, informing a cropped T-shirt and panther-emblazoned sweater with a collegiate motif.
Elsewhere, the panther head is set against an American flag to serve as the backdrop for a regal shot of Beyoncé in her on-stage regalia. This is complemented by a full-color photo of Beyoncé mid-performance on a black tee and a minimized black-and-white print of the Lemonade singer on a Beyoncé-branded white sweater. Finally, one black hoodie sports a Beyoncé Coat of Arms, which includes a raised black fist, panther head, an illustrative silhouette of an Egyptian woman and a bee, of course.
Shop the entire lineup on Beyoncé's own web store while supplies last.
Recently, Reebok clarified details of Beyonce's decision to partner with adidas over the English heritage label.
Beyoncé 'Homecoming' Merch Capsule