Travis Scott & Nas Sit Down With 'Playboy' to Talk Shop
A super rare interview.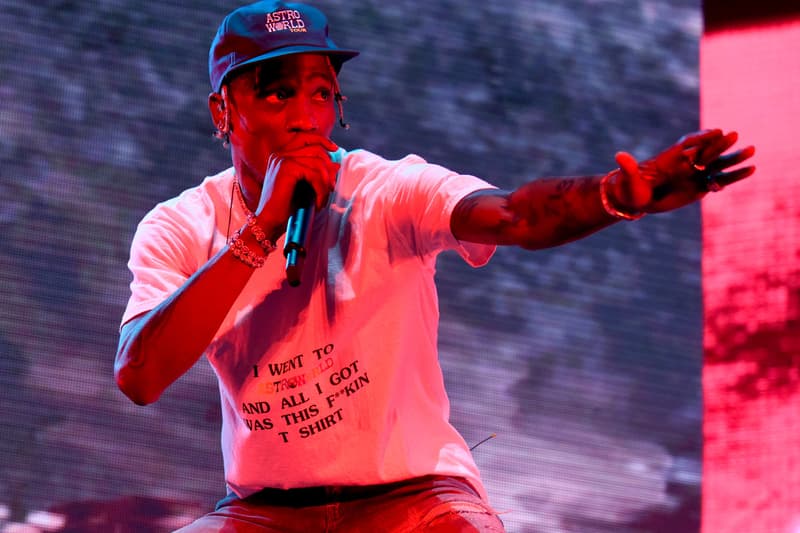 Both considered to be hip-hop geniuses in their own respective ways, Travis Scott and Nas recently sat down with Playboy Magazine for a very revealing interview.
During the extensive chat, both Scott and Nas shared their admiration for each other's work as well as diving deep into the current state of rap, which is now heavily influenced by the Internet. "We came up on iPhones, you know what I mean? We're at a point now where we don't even write our raps down. We're just going straight off the dome in the booth. I know from people I work with, like Young Thug and Quavo, most everyone likes going in and just laying down whatever's on their minds," Scott states, referring to how times in the music world have changed.
Nas threw in his own thoughts sharing, "When hip-hop started out, you only had a top five. You had a short list of dope rappers, from Ice Cube to Slick Rick. You could count them on your fingers." He continued, "Hip-hop is such a big thing now that everybody's jumping in on it. There are so many different styles that by the time you do the thing that you do, this dude over here done started a whole new way. You got to stay on top of what's going on just for the love of music."
The pair also discussed political issues within their art. "I wouldn't say I don't feel compelled to speak on political issues; sometimes you just don't want to speak too much on stuff you don't know much about," Travis explains. "It's not like I'm not thinking about what's going on in the world. I'm an expressive artist, but with media and shit, it gets misconstrued." While Nas threw in, "One thing we can't allow politics to do is take over our mind and make us fall into their game. What's going on in the news could consume our lives. If that happens, life doesn't go on."
Along with the interview, Scott and Nas took part in a photoshoot shot in a midcentury mansion in the Hollywood Hills which was laced with retro vibes. Head over to Playboy.com for the full interview and look Playboy's "The Speech Issue" at select stockists now.
In more music news, Fyre Festival merch is going up for auction.