Victorinox's Swiss Army Knife Gets A Champagne-Gold Makeover
Not your everyday Swiss Army knife.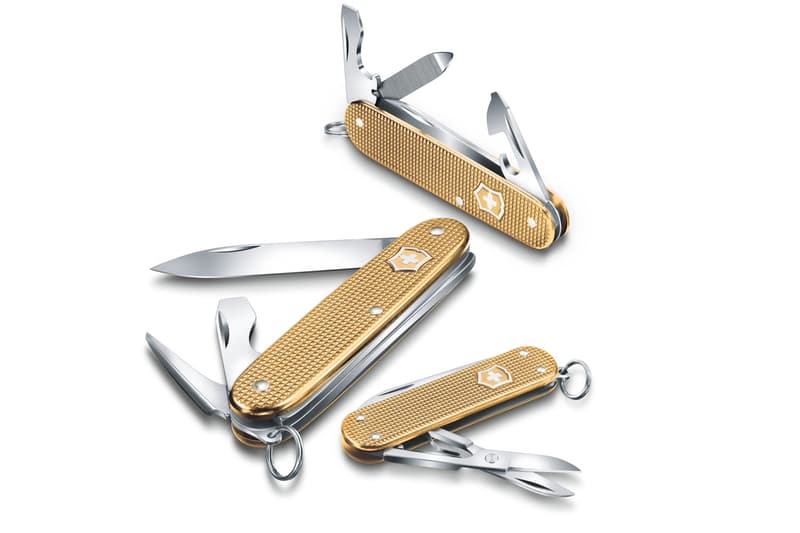 1 of 4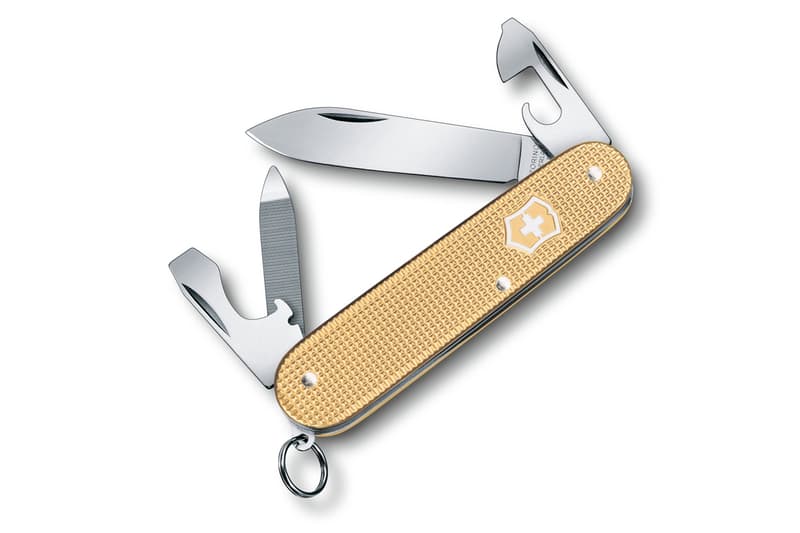 2 of 4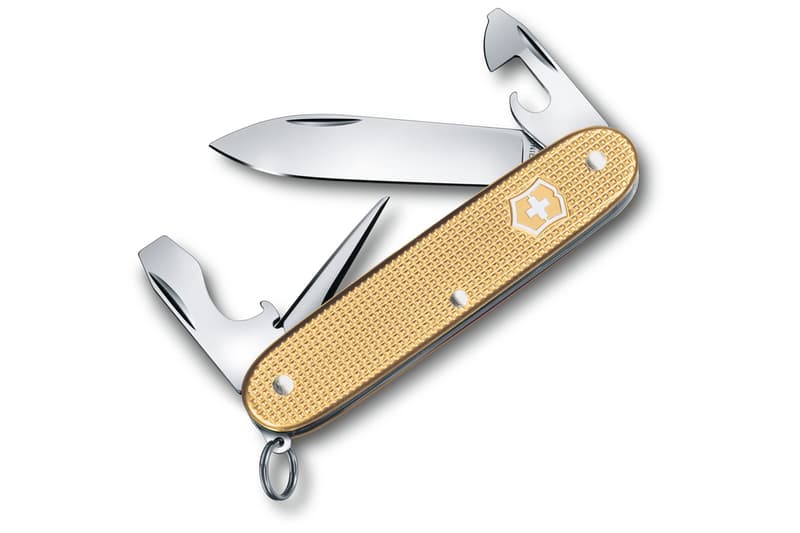 3 of 4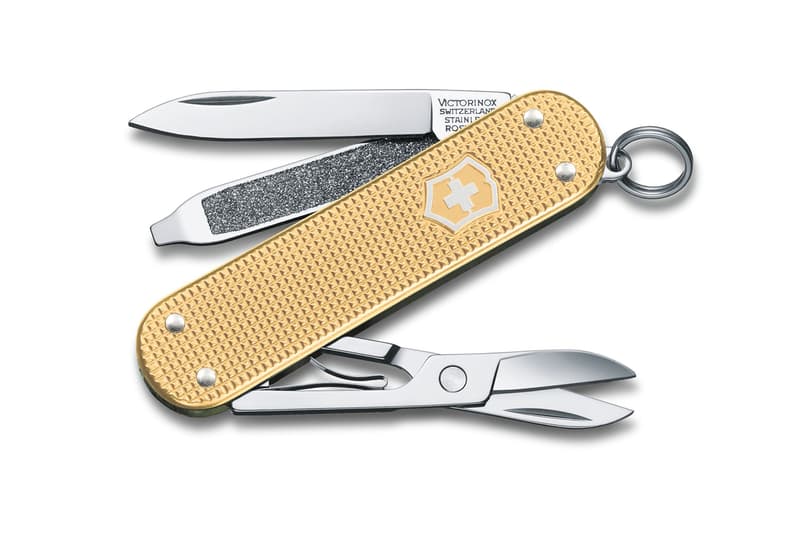 4 of 4
Victorinox and its iconic Swiss Army knives are household names within the world of EDC, but even with such a strong heritage, the brand continues to innovate, releasing a number of new versions in different materials. Five years ago, the brand introduced the Alox Collection, a series of pocket knives featuring embossed aluminium bodies with scales that have been treated with anodic oxidation, which creates an additional protective layer and prevents the bodies from damage and corrosion.
This year, Victorinox adds a limited edition collection to its Alox family, departing from its traditional bright red, the pocket knives are coated in a shimmering "Champagne Gold." The new limited series is made up of three classic models: the smaller Classic, the mid-sized Cadet, and the full-sized Pioneer. Each model contains its own unique set of tools — from nail files and nail cleaners to screwdrivers of various sizes, to even wire strippers — catering to different needs and situations. The new extravagant colorway renders the knife as aesthetically pleasing and eye-catching as it is durable and handy.
The Champagne Gold Limited Edition Alox Collection is now available at select retailers, and are priced at $37, $48 and $52 USD, respective to the sizes.
EDC fans should also check out the recently-released Leatherman 'Free' Collection, which utilizes magnets for its tool deployment.