The Toronto Raptors Renames Practice Facility the "OVO Athletic Centre"
Drake continues to play a role in the team's development.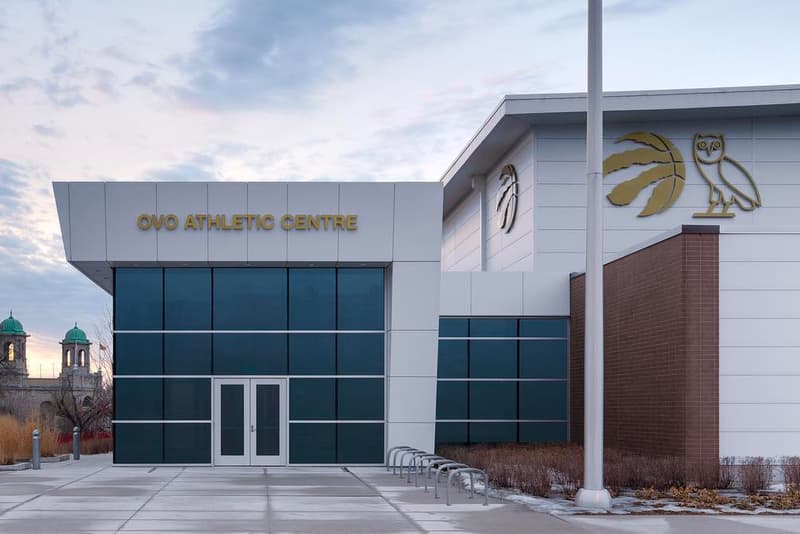 Building on their longstanding relationship, the Toronto Raptors recently announced that it has renamed its practice facility after Drake's October's Very Own brand. Formerly known as the BioSteel Centre, the newly named "OVO Athletic Centre" also received a facelift in the form of new gold signage and logos accompanied by the OVO owl.
Since 2013, Drake has served as the official Global Ambassador for his hometown team. His connection to the team has helped develop the franchise as a greater local entity and amplified its place in the global basketball sphere. Aside from their "Welcome Toronto" and OVO-themed home games, Drake and the Raptors also started the Welcome Toronto program which saw the two parties donate $1 million USD to refurbish local community basketball courts and $2 million USD to Canada Basketball.
If that wasn't enough, the Raptors also revealed that the OVO x Raptors Spring 2019 collection, which celebrates the last five seasons of Drake Night T-shirts will be releasing March 14 and March 18 at the Scotiabank Arena.
Catch Toronto Raptors President Masai Ujiri's thoughts on the renaming of the team's practice facility below.
In case you missed it, LeBron James recently passed Michael Jordan on the NBA All-Time scoring list.
"Drake and OVO are an important part of our city's landscape, our team's identity, and our plans to bring a championship to Toronto. With each step of our partnership over the last five and a half years, we have worked together to build a winning basketball program in Toronto and deliver for our fans and our community. This new naming rights deal for our training facility is a perfect example of the strength of this partnership and the innovative opportunities it can generate."