Tinker Hatfield Debuts and Gives Away Unreleased Nike Reacts at SXSW
The shoes are expected to hit market in late summer or early fall.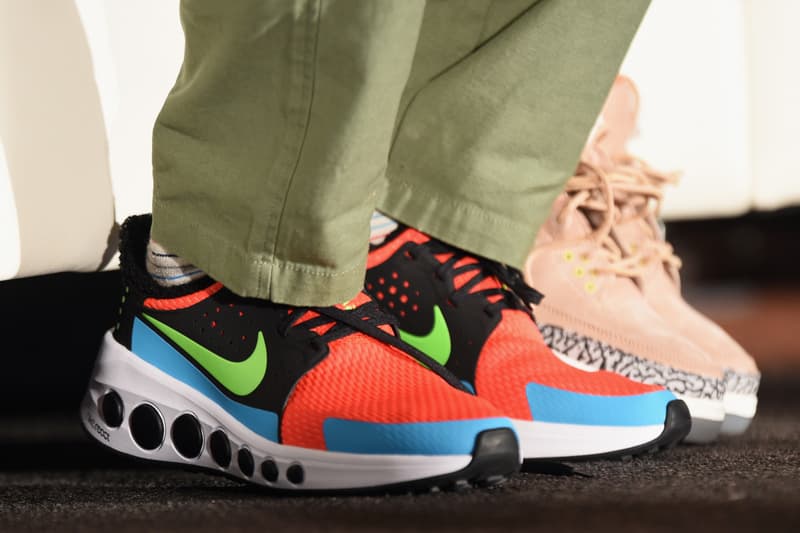 While speaking on a panel at the SXSW conference on Sunday, Nike legend Tinker Hatfield not only gifted the crowd with his industry insight, but literally gave away the sneakers on his feet — a pair of unreleased Nike Reacts.
"That is marketing at a very high level. I thought I was going to get tackled out there for the sneakers," said Hatfield, Nike's VP for design and special projects, who is known for creating the brand's Air Max silhouette and many of its Air Jordans.
While the new React shoe hasn't been officially announced by the company, Hatfield debuted the upcoming style at the festival before promising them to one member of the audience, sending fans clamoring for the prize. Outside of wearing them for the crowd to see, the designer revealed little else about the kicks except that they would hit the market in late summer or early fall 2019.
During his talk, Hatfield also discussed topics such as highlights in his career, working with Michael Jordan and taking chances when developing product.
"It's worth fighting for good ideas, even if you'll potentially be fired. When I sit down to design something, it's a culmination of everything I've seen and done in my life to that point. Insight gives you the confidence to take those risks and buck the system to do something different," he explained.
He went on to share his recount of when Jordan nearly left Nike prior to the release of the Air Jordan 3 — though Hatfield's pitch changed his tune.
"[Jordan] started smiling and before long, he was in a much different state of mind. Phil Knight thinks I saved Nike that day because [Jordan's] so important for our brand and for basketball" he said.
Watch the entire conversation from SXSW in the video below.
For more footwear from the label, check out the "Lime Blast" colorway of the Rise React Flyknit.