Drake's Tour Stops in London in This Week's UK Events Roundup
All the best music, art and fashion events from March 29-April 4.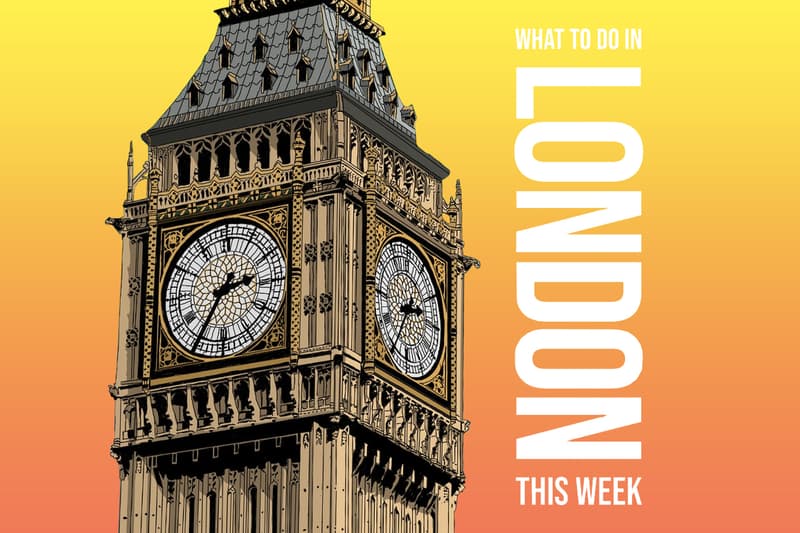 At a loose end for happenings in the UK for the next week? HYPEBEAST has plenty of options for you. There's more than enough happening this week, the concerts this time lead with Drake, who's in London for three nights and local acts such as IAMDDB and Slowthai.
There's also more than enough sample sales, new restaurants and exhibitions to visit while you're in the city. So without further ado, here's a list of happenings on the weekend of March 21 and beyond.
Music & nightlife
Where: SWX – Bristol
When: March 29, 6:30pm
Slowthai heads to Bristol for the next leg of his ongoing tour. Tickets are already sold out for this show, so keep on the lookout for last minute dropouts.
Where: O2 Shepherds Bush Empire
When: March 29/30, 7pm
Another returning act is noname, who now has a two night residency in Sheperds Bush Empire to perform hits from her critically acclaimed Room 25 album.
Where: The 02, London
When: April 2/4/5, 7pm
Drake continues his Assassination Vacation tour, this time showing up in London. Performing over three nights, expect guest appearances and a huge scale show from the superstar.
Where: Roundhouse – London
When: April 4, 7pm
IAMDDB makes an appearance at the Roundhouse and the local star will likely perform hits from latest album Swervvvvv.5.
Food
Where: 19 Bevis Marks, London, EC3A 7JA
When: 28 March
Restauranteur Victor Garvey's latest venture is Barullo, which aims to continue what his recent closed Covent Garden-based restaurant Sibarita started. Expect Spanish-influenced dishes including KFC (kiko fried chicken), paella La Masía and toasted coconut ice cream.
Where: 14-15 Irving Street, London, WC2H 7AU
When: 30 March
Another American import makes its way to the UK and this time its former food stall turned institution The Halal Guys. Expect all of the favorites from the US here as well as their top secret white and red sauces.
Where: 207 Old St, London EC1V 9EY
When: April 3
The soon to launch Serata Hall brings Pizza, its own bakery and a host of cocktails to the Old Street area. Expect dishes such as 12 hour cooked slow beef rigatoni, truffle scrambled eggs and pizzas such as the Smokey Bandit.
Art & Cinema
Channa Horwitz: Rules of the Game
Where: 67 Lisson St, Marylebone, London NW1 5DA
When: Until May 4 2019
Lisson Gallery is host to Channa Horowitz's latest show, titled Rules of The Game. It's the L.A.-based artist's second show with the gallery and explores the late artist's obsession with capturing space, movement and time through sculpture.
David Salle: Musicality and Humour
Where: Skarstedt Gallery, 8 Bennet Street London SW1A 1RP, UK
When: Until Apr 25 2019
David Salle's latest exhibition is at Skarstedt gallery and showcase the artists focus on composition in his paintings.
Fashion & Shopping
Martine Rose Sample Sale
Where: 380-382 Bethnal Green Road, London, E2 0AH
When: March 31
One of HYPEBEAST's favorite brands, Martine Rose will host a sample sale on Sunday and you can expect there to be queues around the block, so get there early.
Where: Case London, 170 Piccadilly, London, W1J 9EJ
Luggage brand Vocier is now at luggage specialist store Case London. The bags come complete with several compartments, allowing users to easily store everything away from each other.