Takashi Murakami & INSTINCTOY Reveal Limited Edition 'Kaikai & Kiki' Figures
Arriving as a special 'BLUE EYES' set.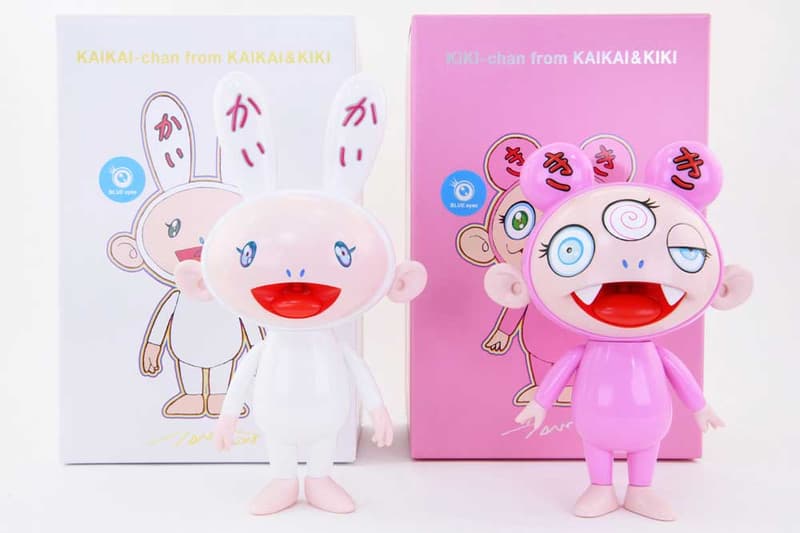 Takashi Murakami's most beloved characters Kaikai and Kiki are once again launching as collectible figures. Organized by Japanese toy company INSTINCTOY, the special release features the duo in their traditional white and pink colorways alongside a special BLUE EYES treatment for the first time. Both figures have five movable joints including the neck, shoulders, and ankle portions. Branded logos are are also embellished on the soles of their feet. Lastly, each edition set will arrive inside cardboard packaging decked out with Takashi Murakami and Kaikai Kiki branded hologram stickers.
Those looking to purchase the figures will need to enter a lottery on INSTINCTOY's website with in-store entries at select locations in Japan. The raffle will conclude on March 31 with shipping to comment on April 8.
In other noteworthy collectibles, check out 3.PARADIS and ROARGUNS' collaborative "NO GUNS IN PARADIS" BE@RBRICK figure.