3.PARADIS & ROARGUNS Link Up for "NO GUNS IN PARADIS" BE@RBRICK
Crafted as a call for harmony against gun violence.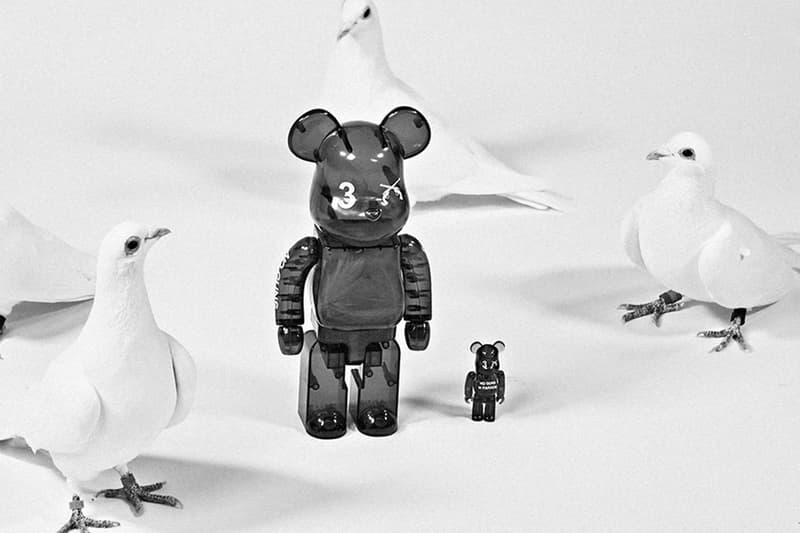 LVMH Prize-nominated 3.PARADIS and Japanese brand ROARGUNS have partnered up once again to bring us the  "NO GUNS IN PARADIS" BE@RBRICK.
Created to promote unity against gun violence, the limited edition BE@RBRICK set comes in both 100% and 400% sizes. The translucent black shell symbolizes the current peace paradoxes, while the white bird feathers located inside the belly act as a metaphor for finding inner peace in order to attain that peace with each other.
The "NO GUNS IN PARADIS" BE@RBRICK is available for purchase at $200 USD on the 3.PARADIS webshop now.
In other design news, LEGO IDEAS is releasing 18 new Disney minifigures.