LEGO IDEAS to Release 18 New Disney Minifigures, Ranging from 'Steamboat Willie' to 'Frozen'
For the big Disney fans.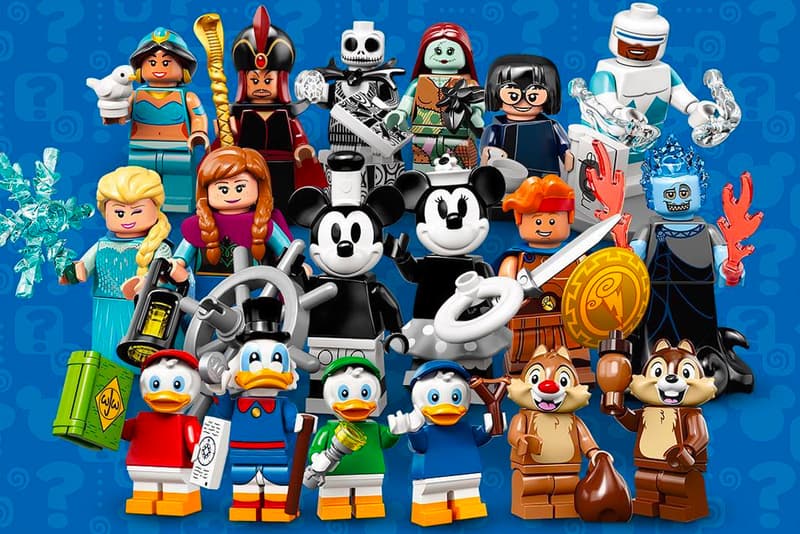 Disney and LEGO IDEAS hit the jackpot with their first release in 2016, and now the duo is set to drop a new wave of minifigures to fulfill your Disney needs.
Comprised of 18 figures, the collection includes classic characters such as Mickey and Minnie Mouse from the Steamboat Willie era, Uncle Scrooge and his mischievous nephews Huey, Dewey and Louie, Chip and Dale, Princess Jasmine and the Evil Jafar from Aladdin and Hercules with the ever-sassy Hades.
Although the set aims to rekindle Disney nostalgia in the grownups, contemporary icons are also included for a younger audience, including The Incredibles' Frozone and Edna, Sally and Jack Skellington from The Nightmare Before Christmas and Frozen royalty Anna and Elsa.
The new Disney x LEGO minifigures will hit LEGO retailers May 1 at $3.99 USD each.
In case you missed it, the partnership will also release a collectible build for the Steamboat Willie cartoon.