T3CM FW19 Spotlights Overproduction & Ecology In Graphic-Heavy Collection
Eastern European green-grocers meets editorial streetwear.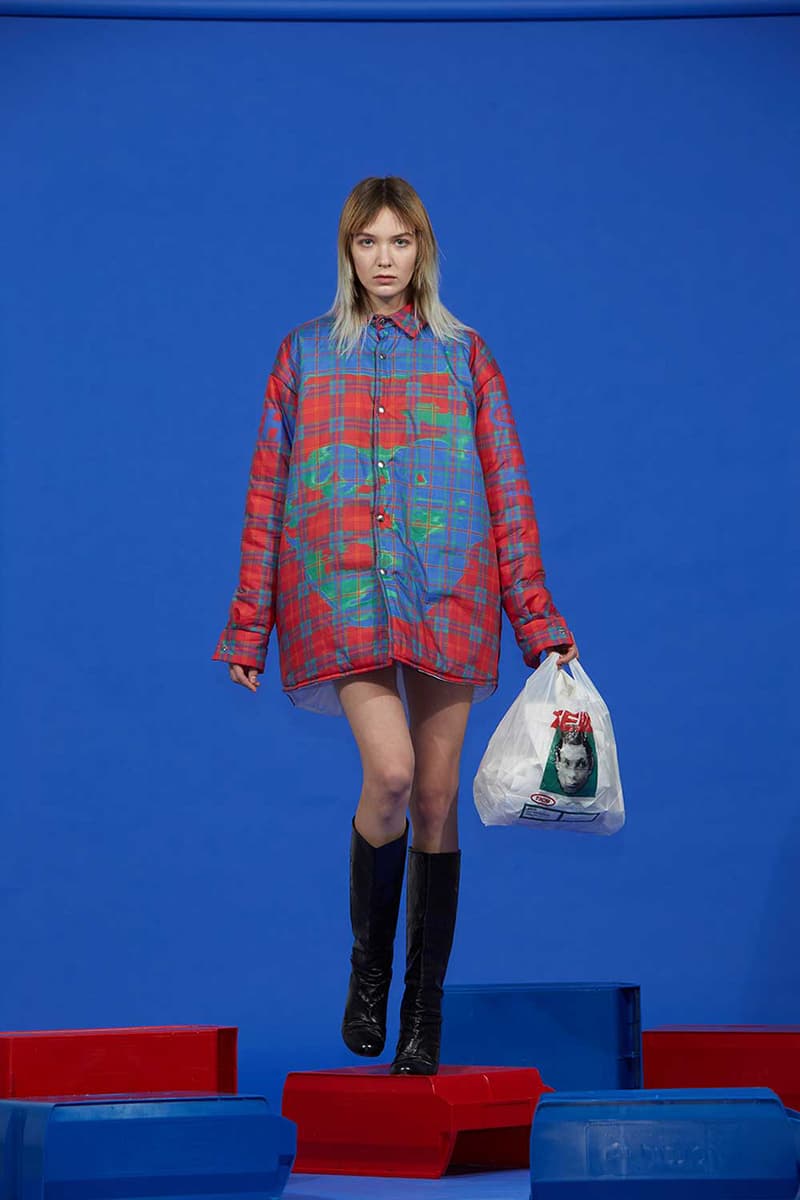 1 of 26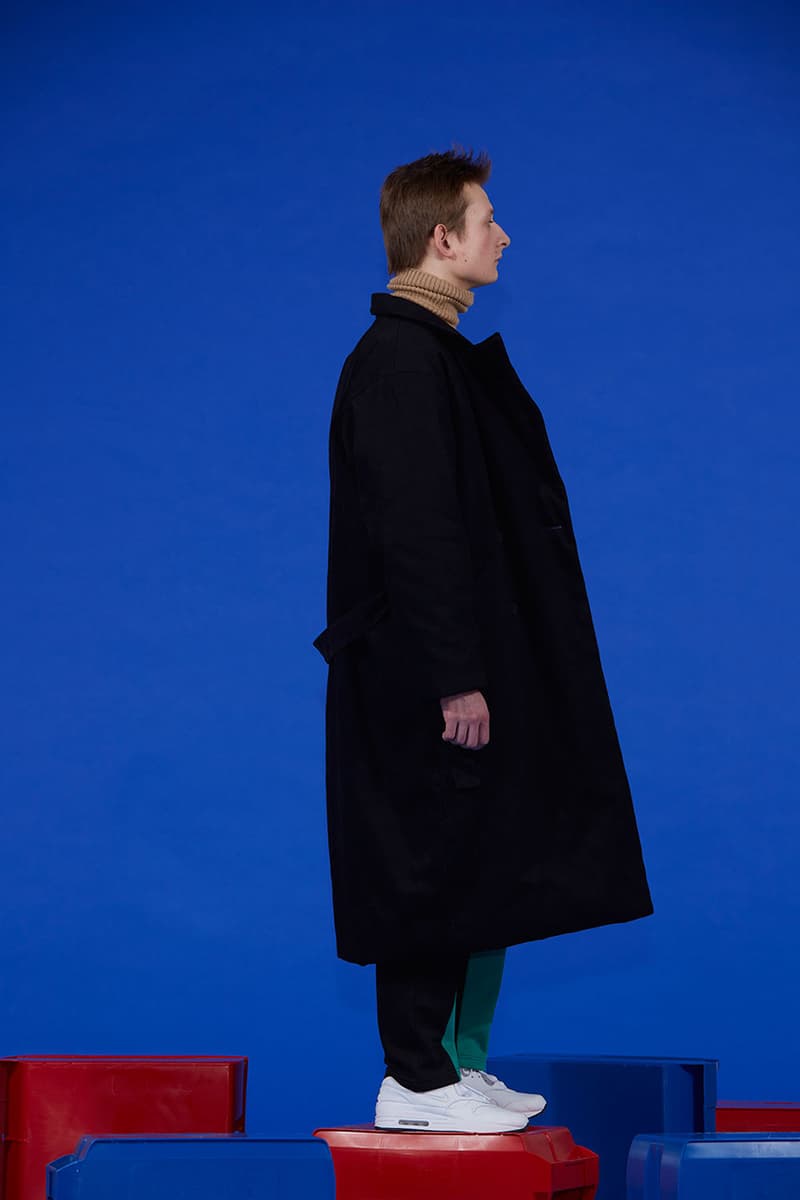 2 of 26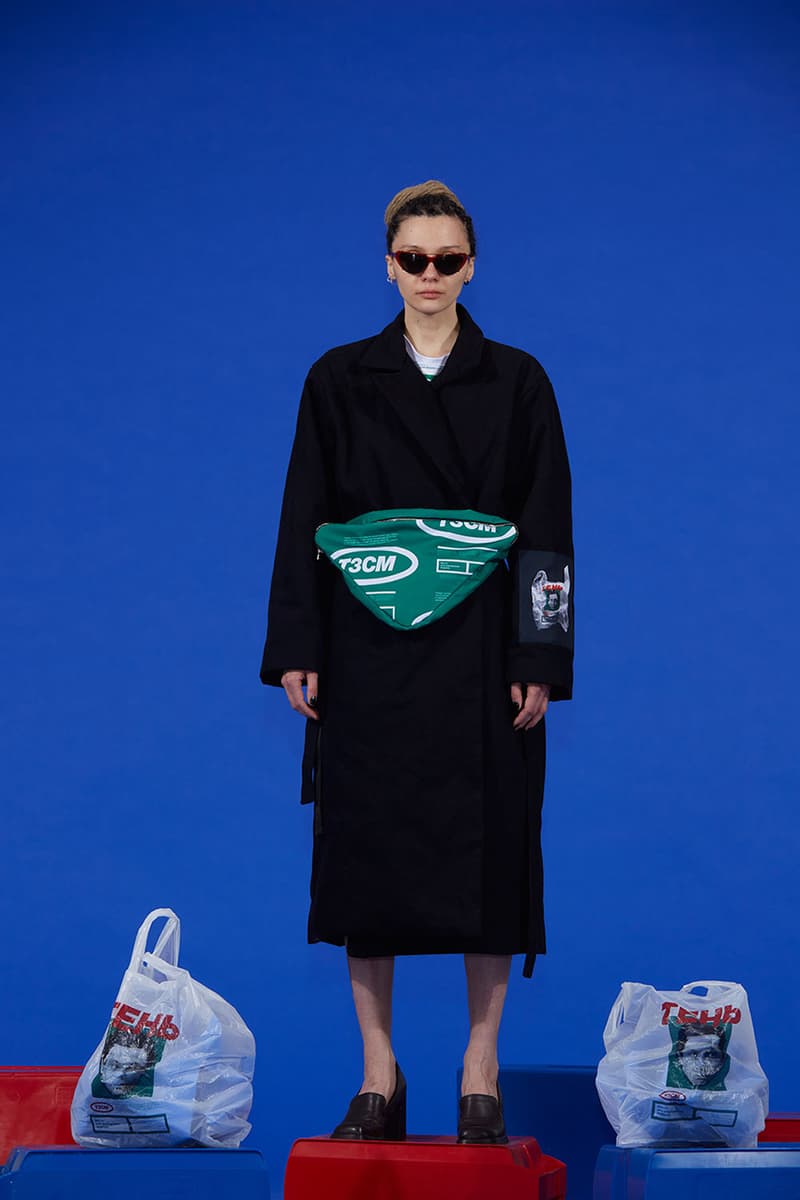 3 of 26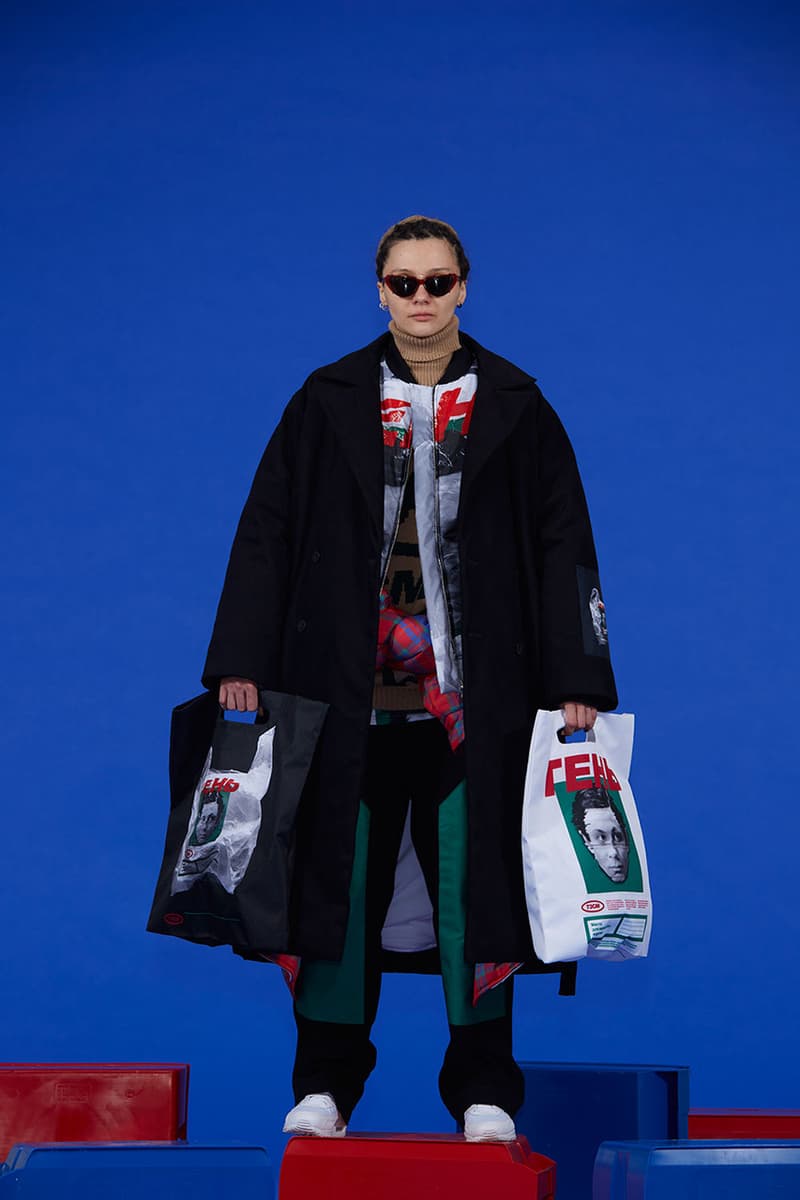 4 of 26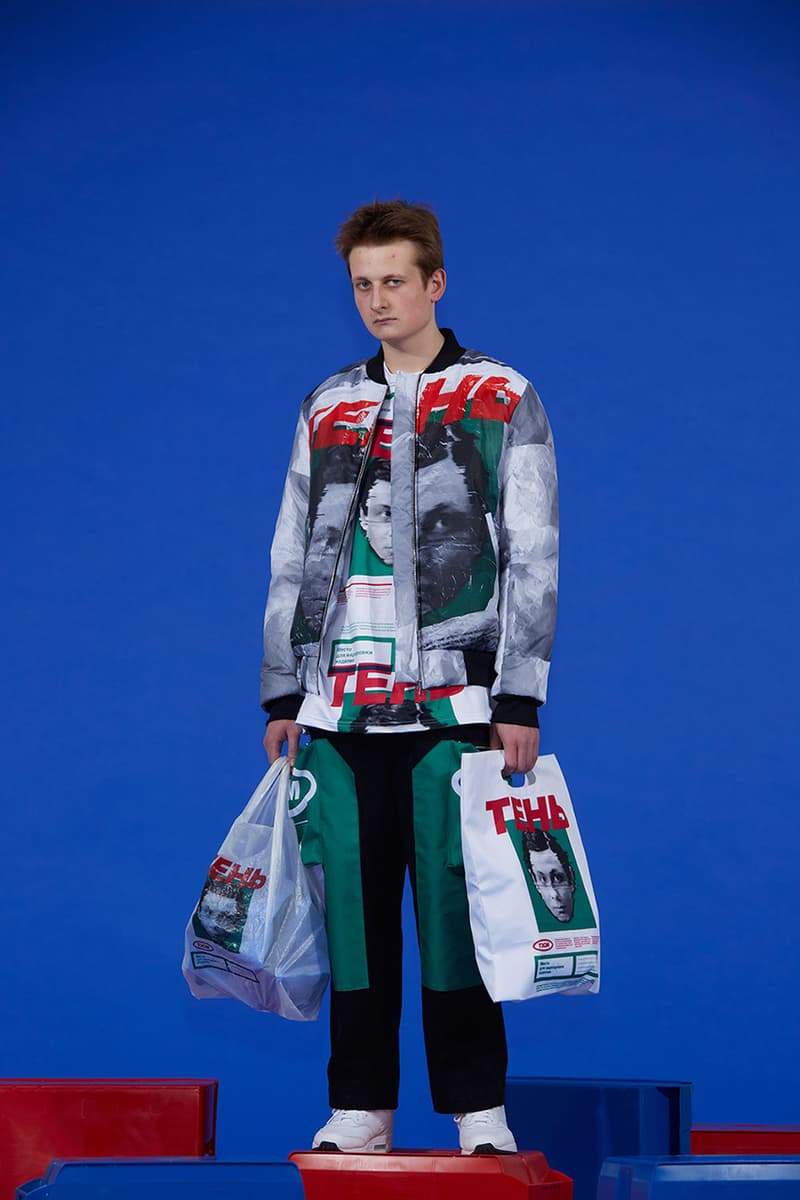 5 of 26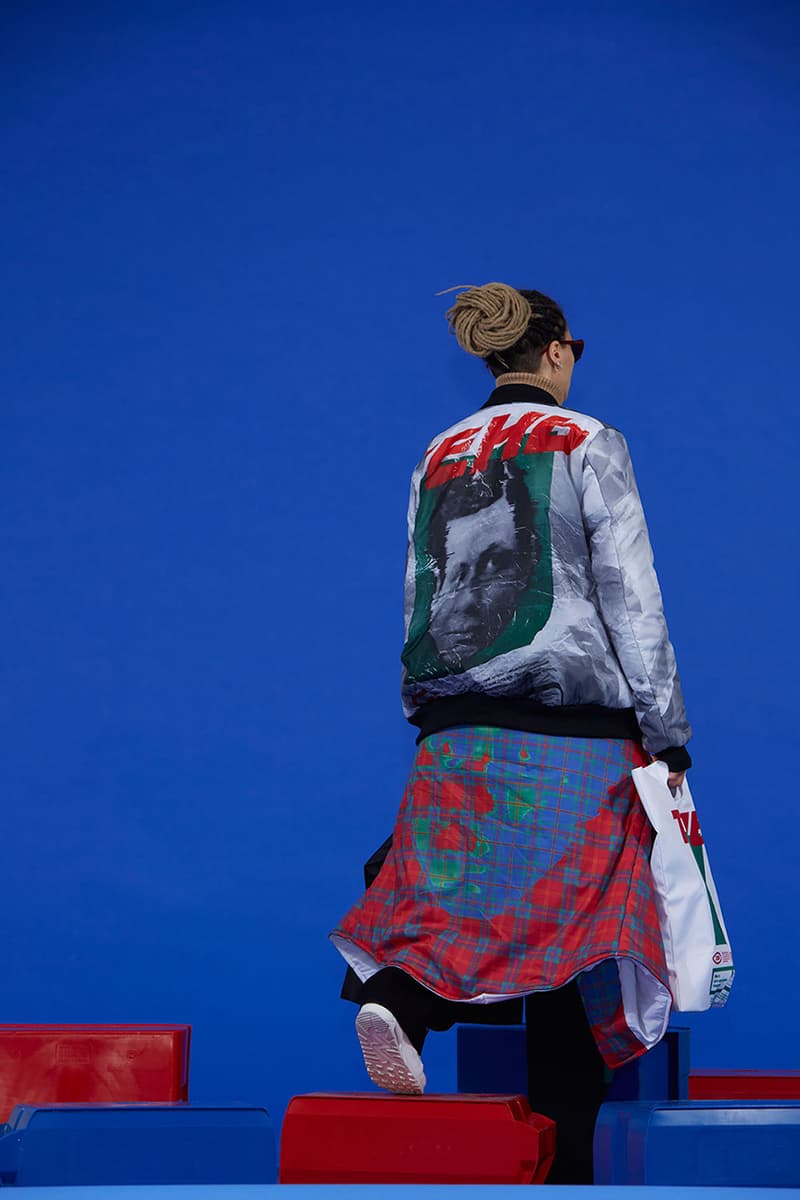 6 of 26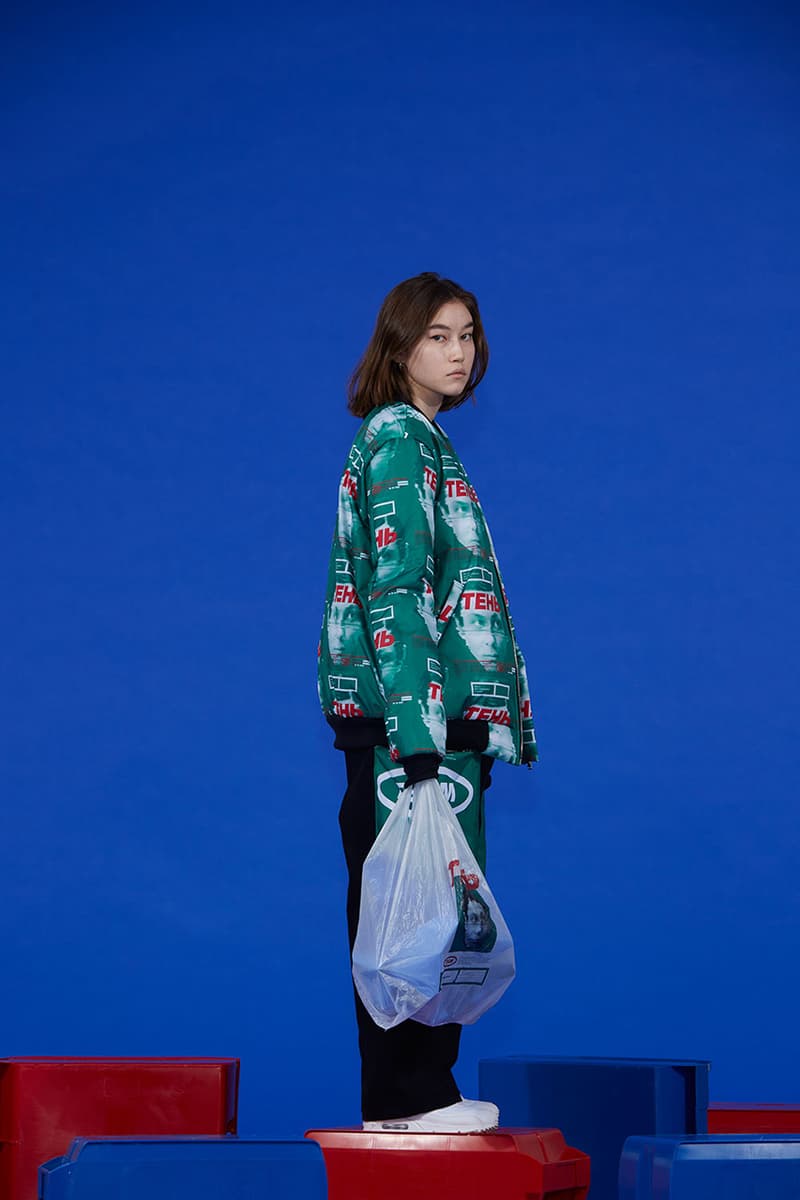 7 of 26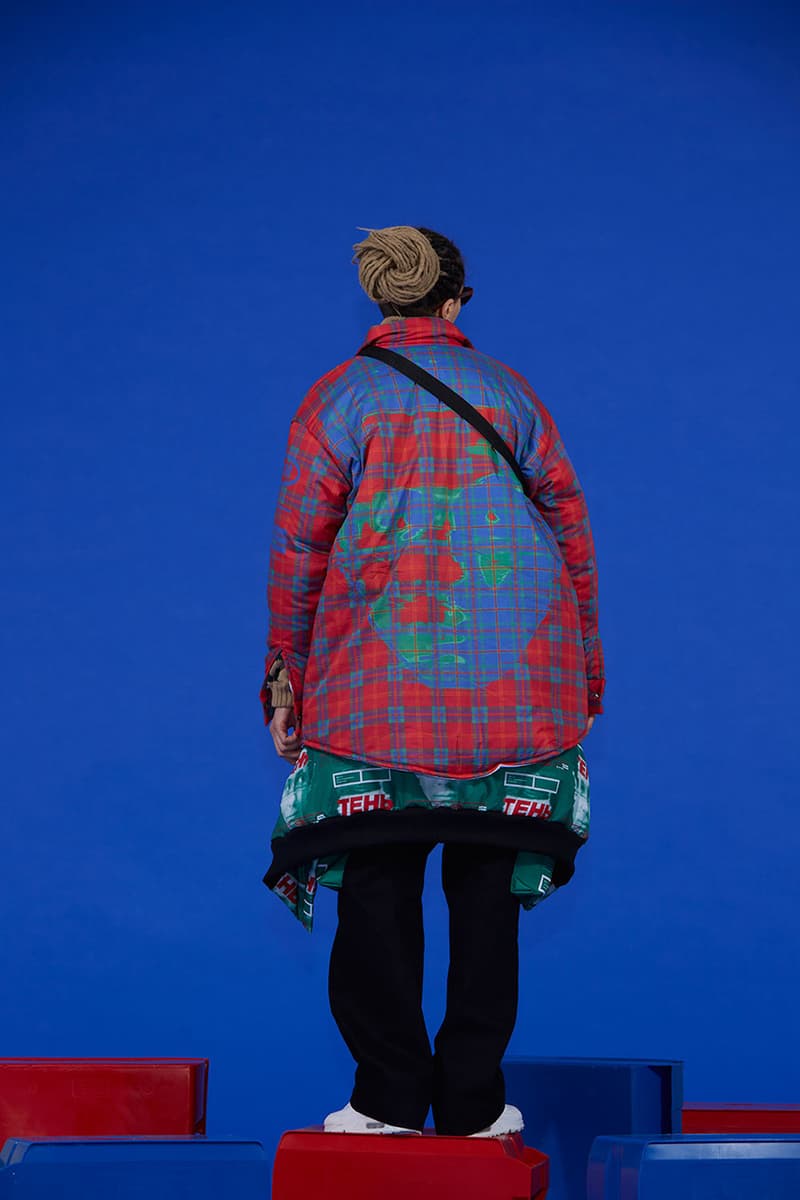 8 of 26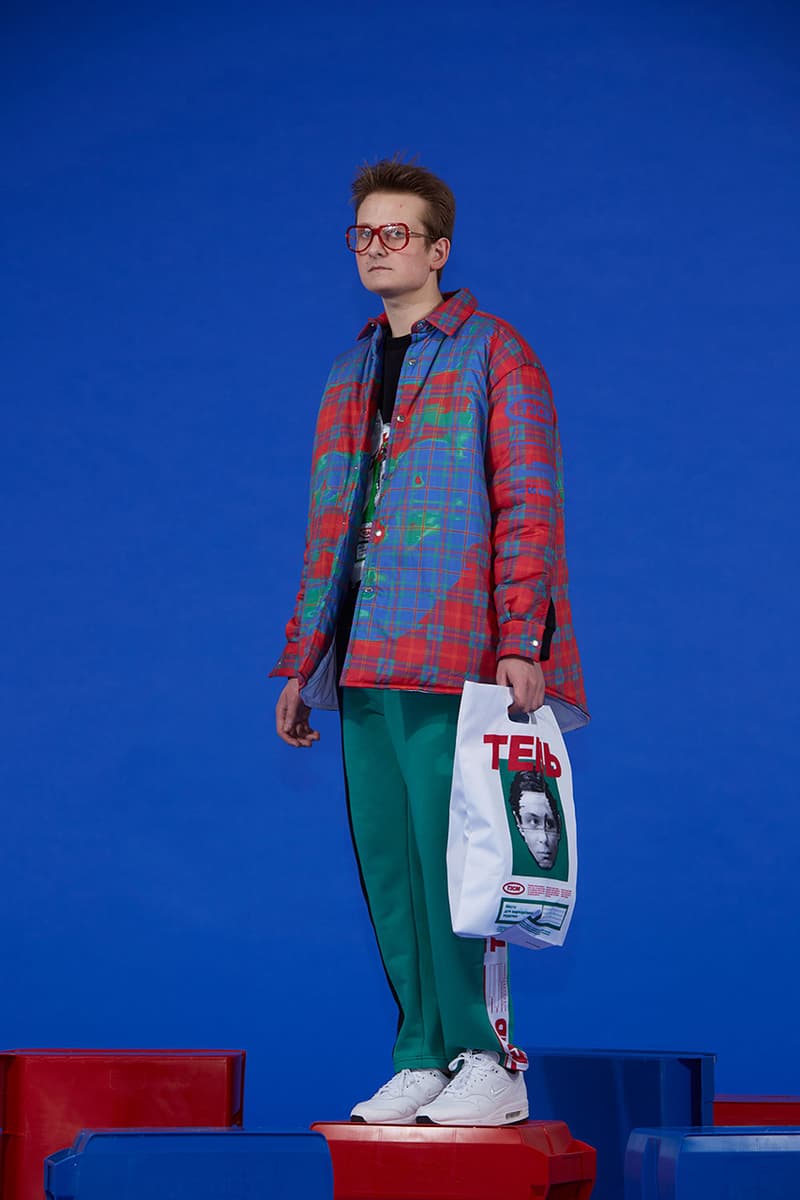 9 of 26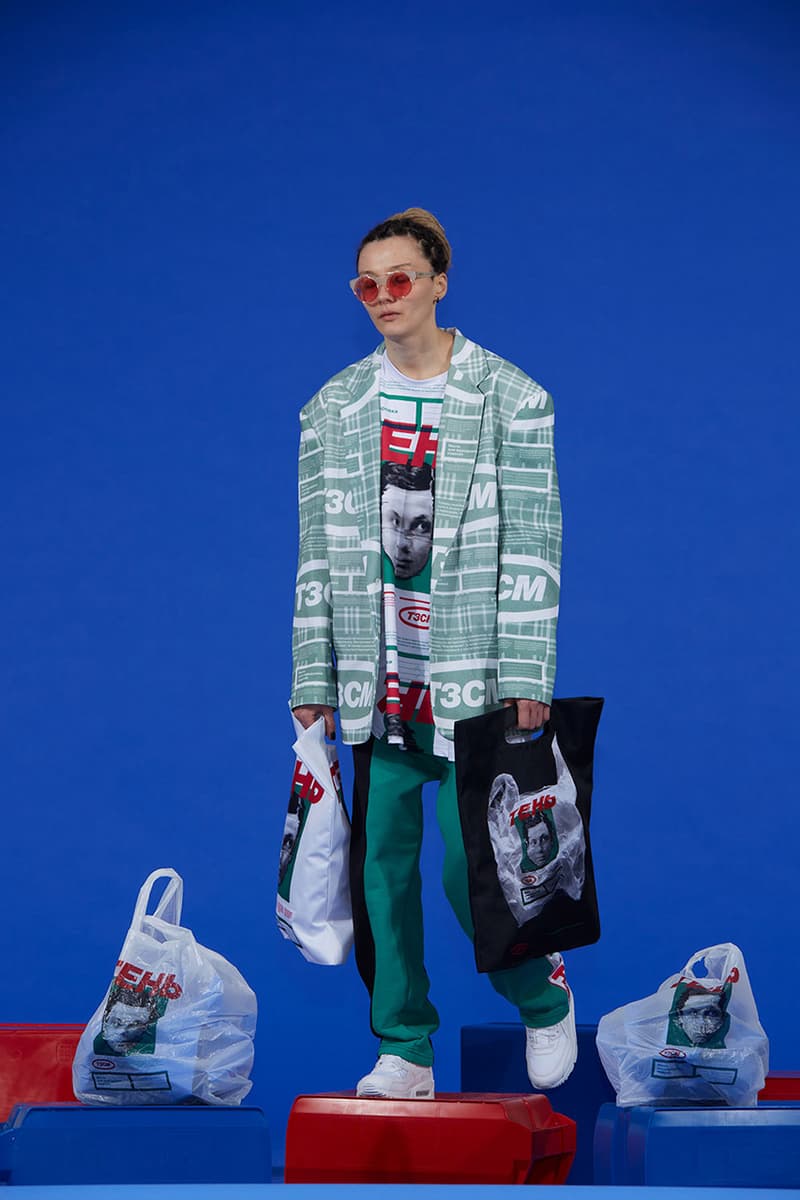 10 of 26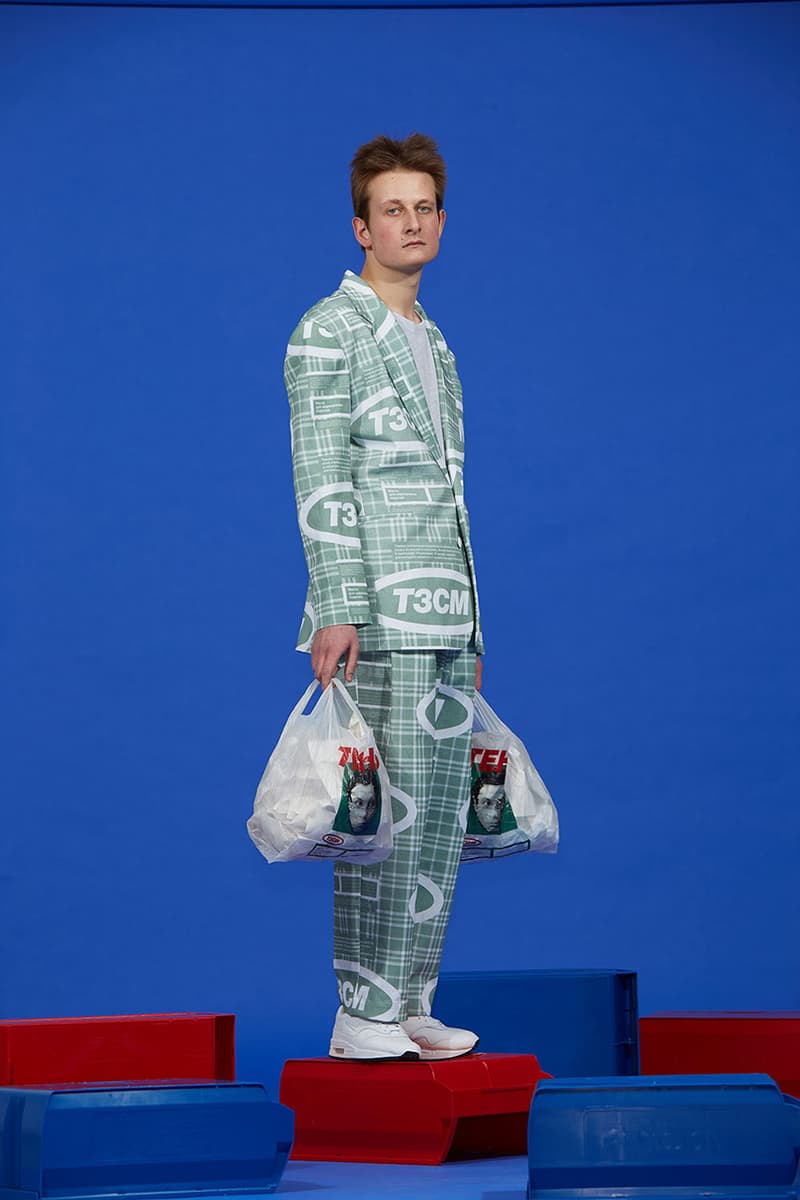 11 of 26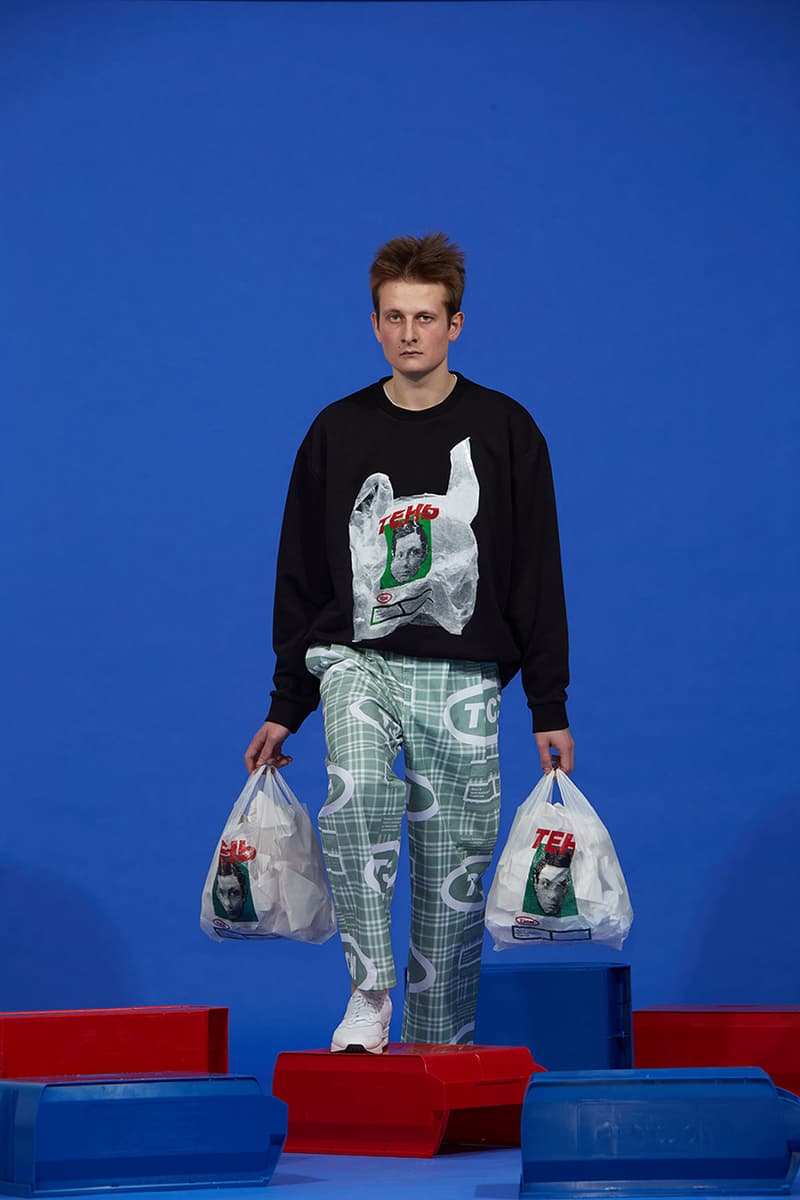 12 of 26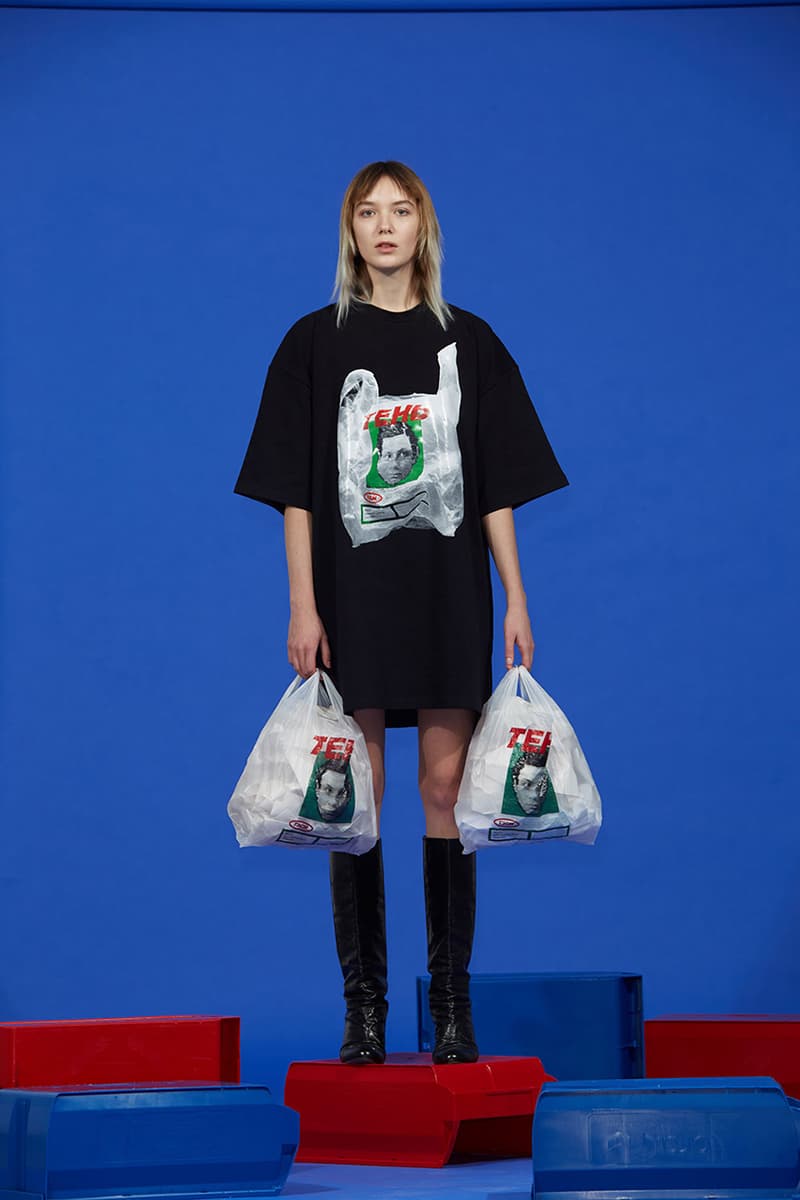 13 of 26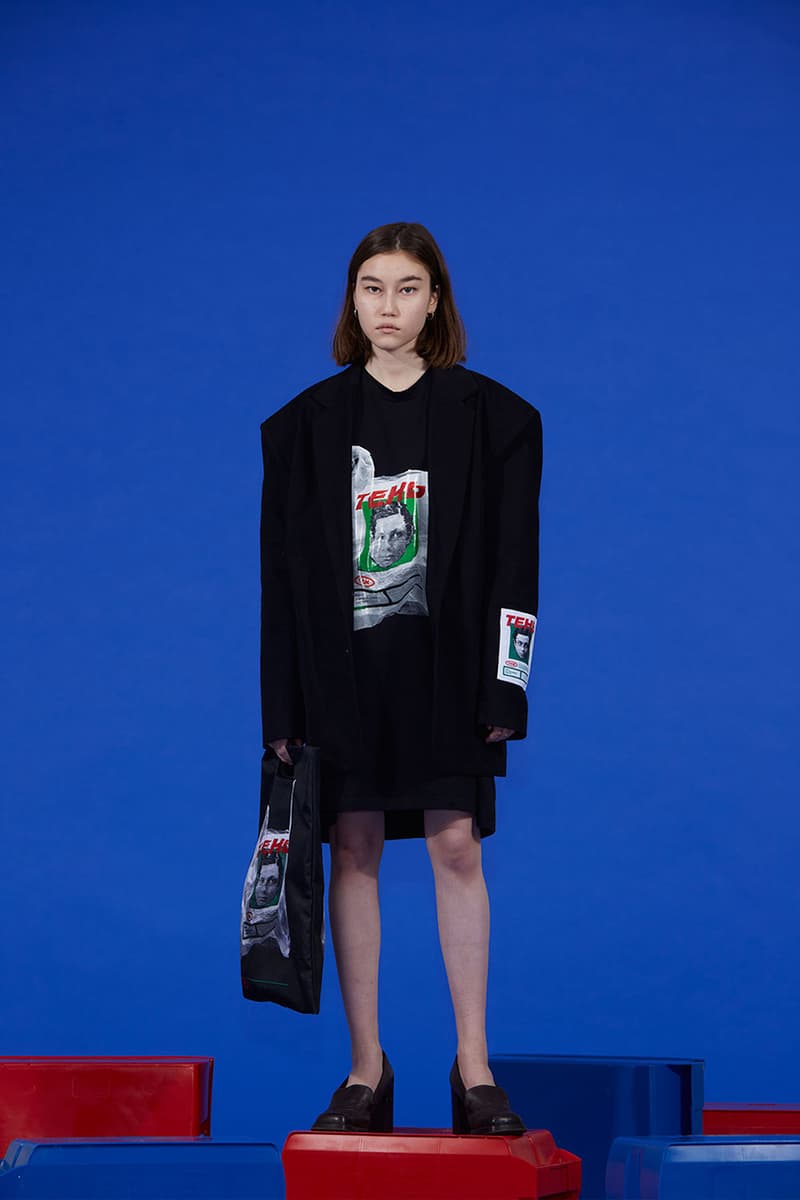 14 of 26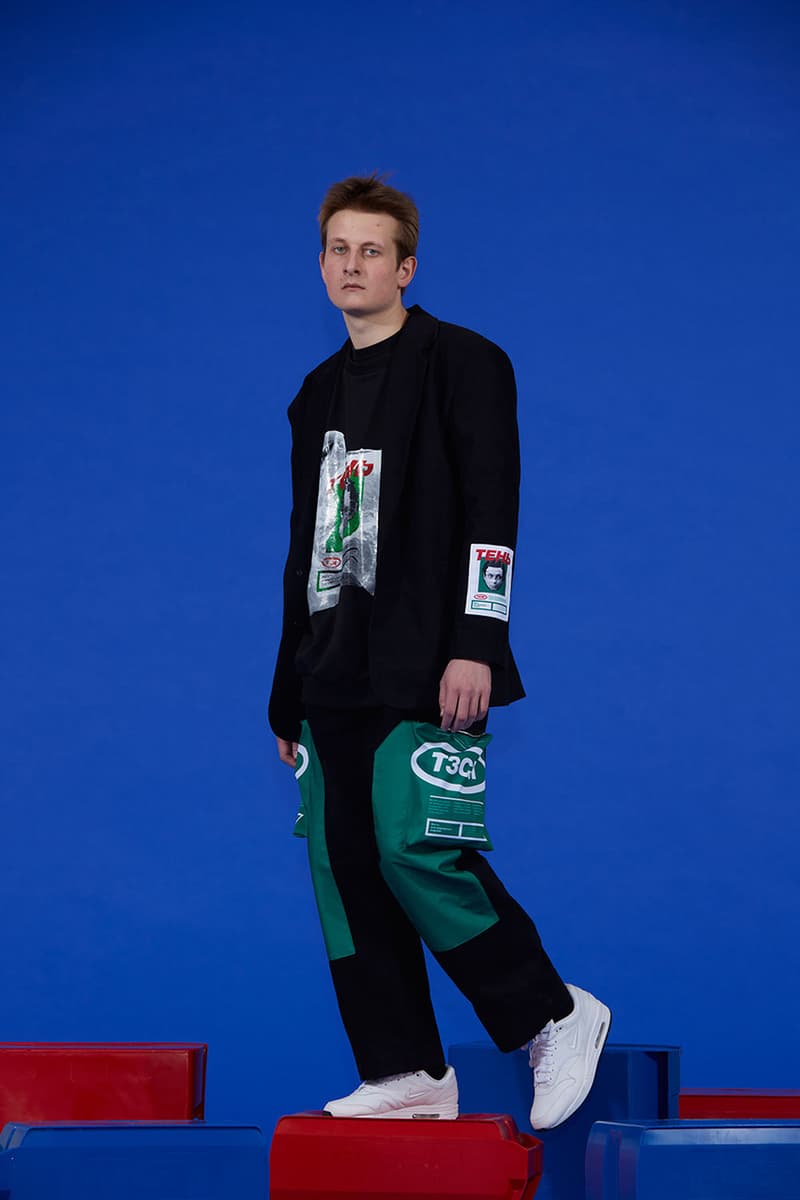 15 of 26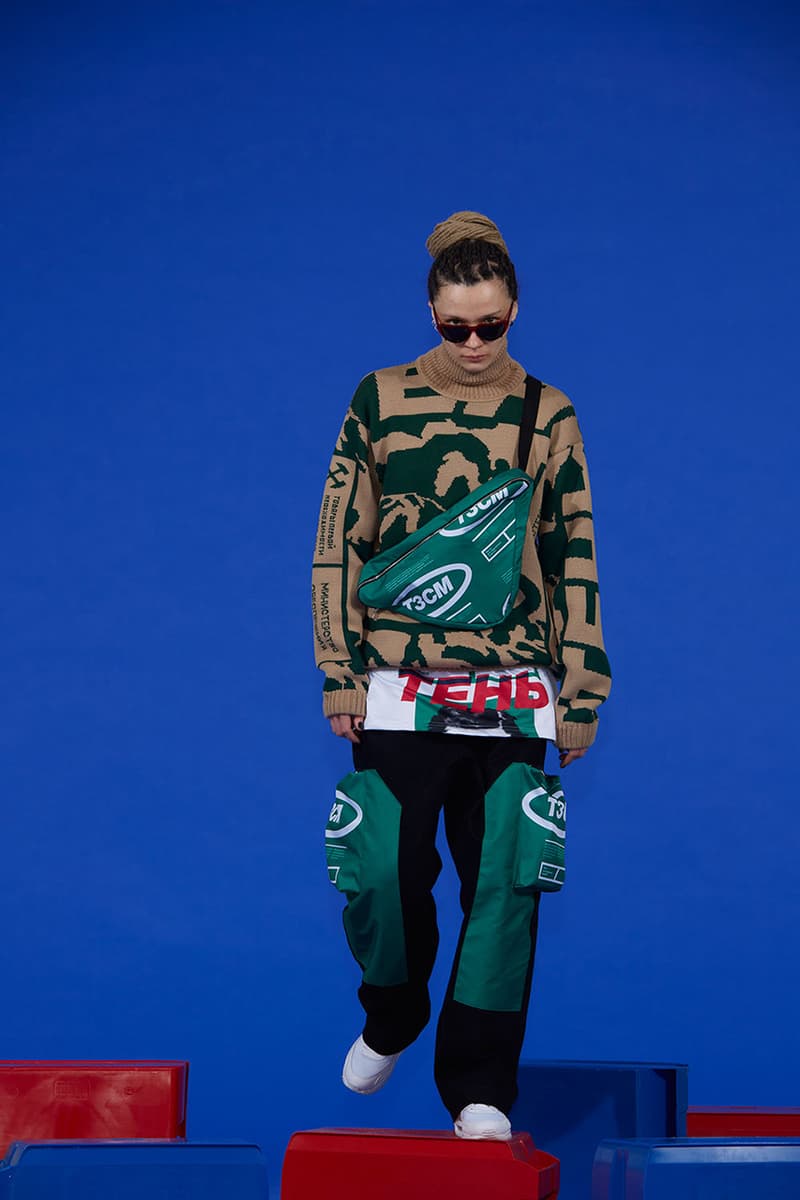 16 of 26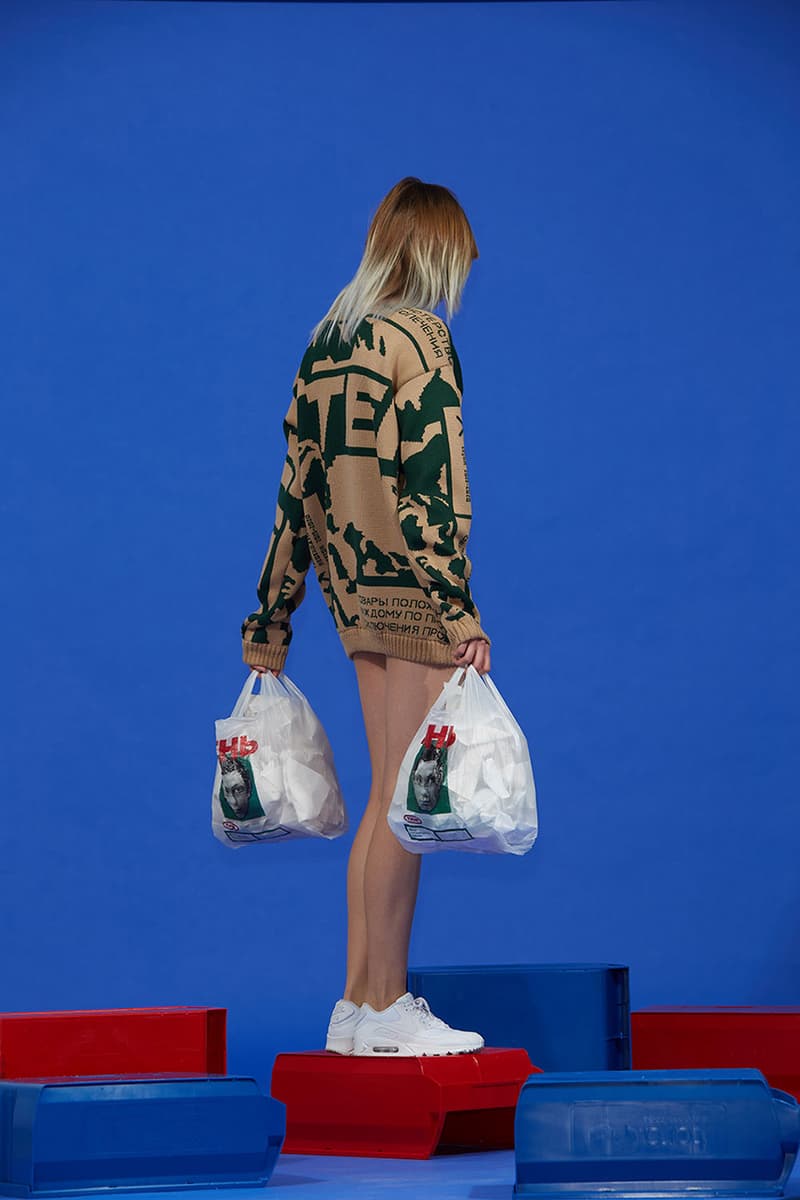 17 of 26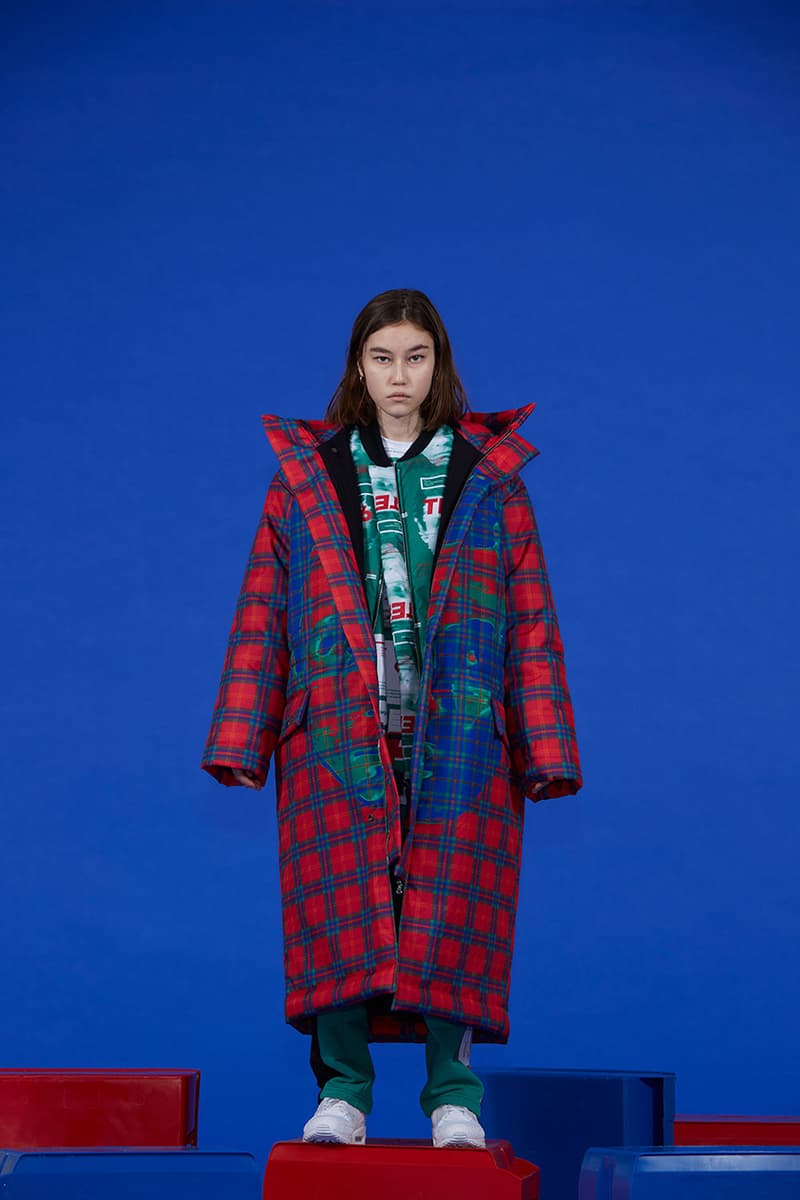 18 of 26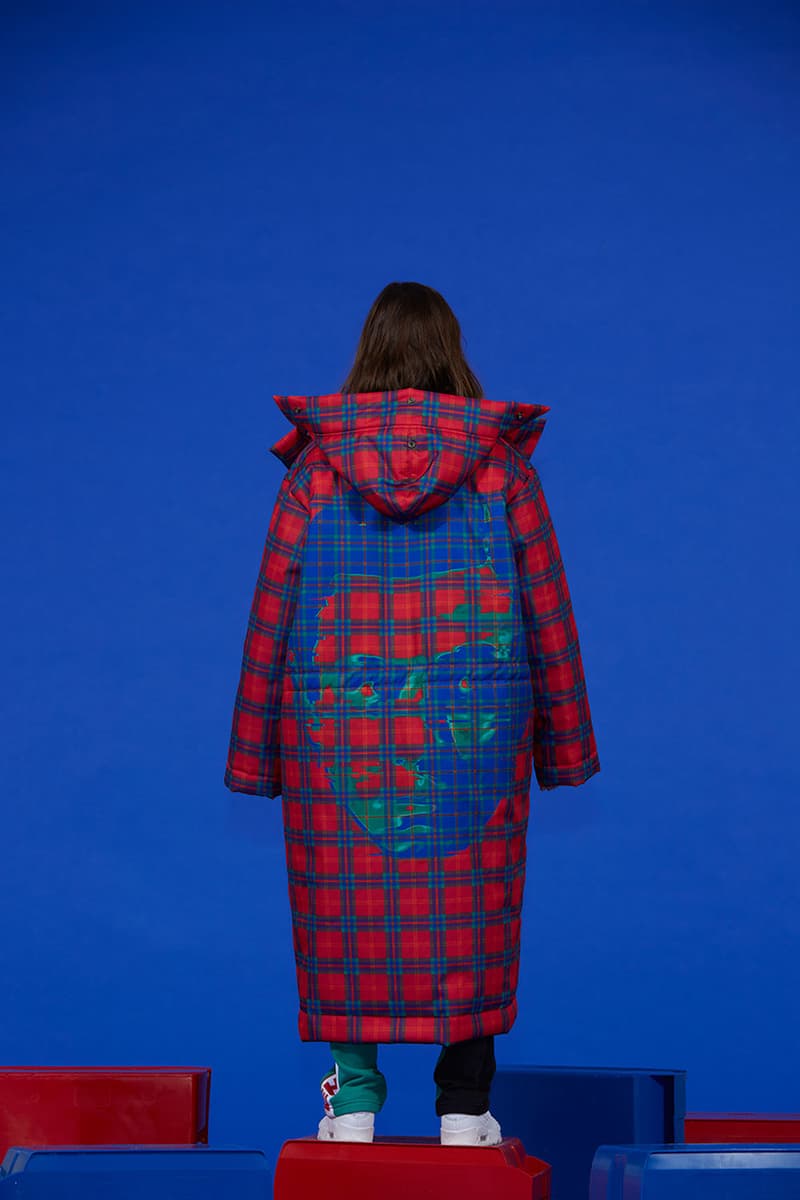 19 of 26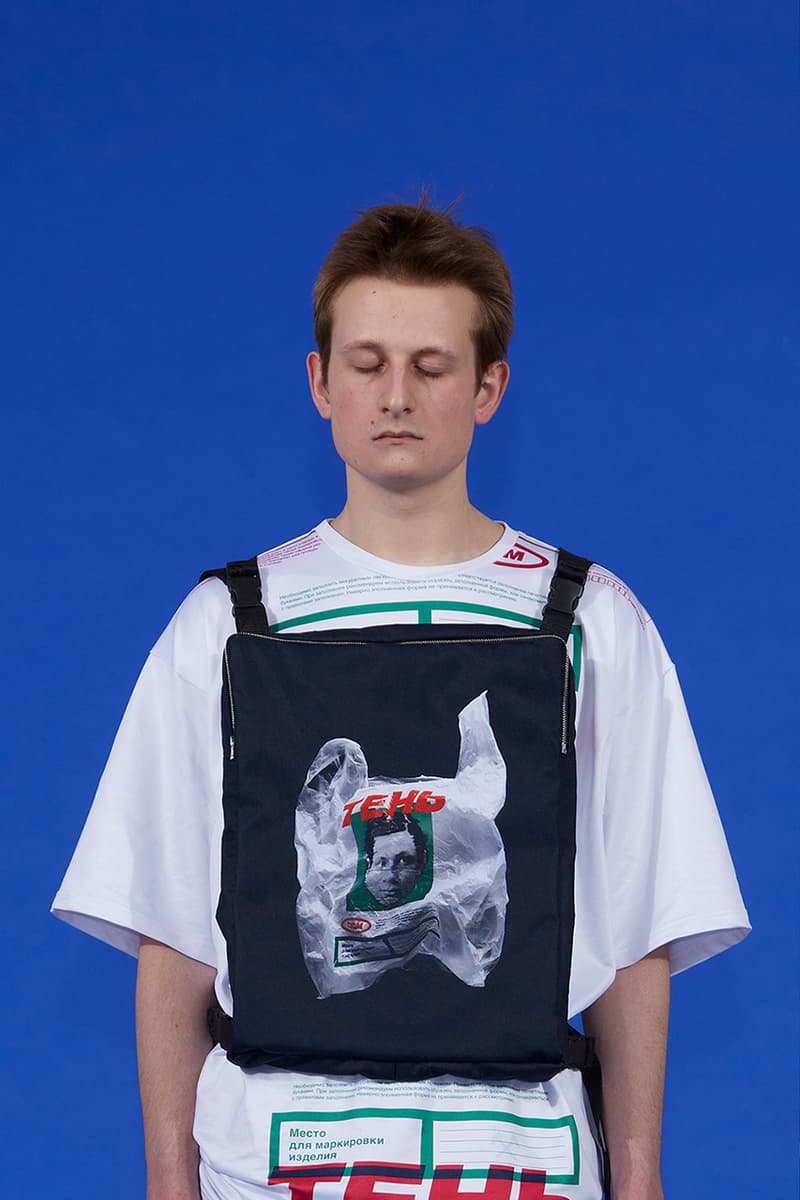 20 of 26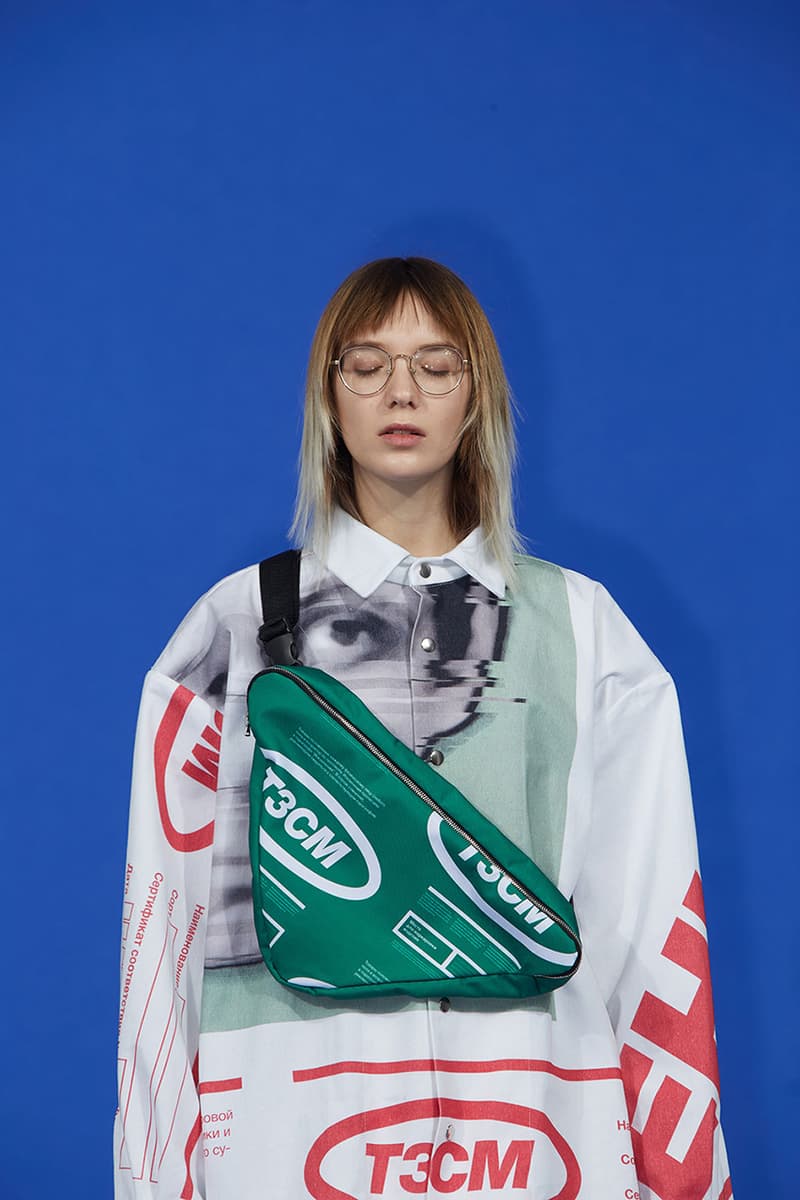 21 of 26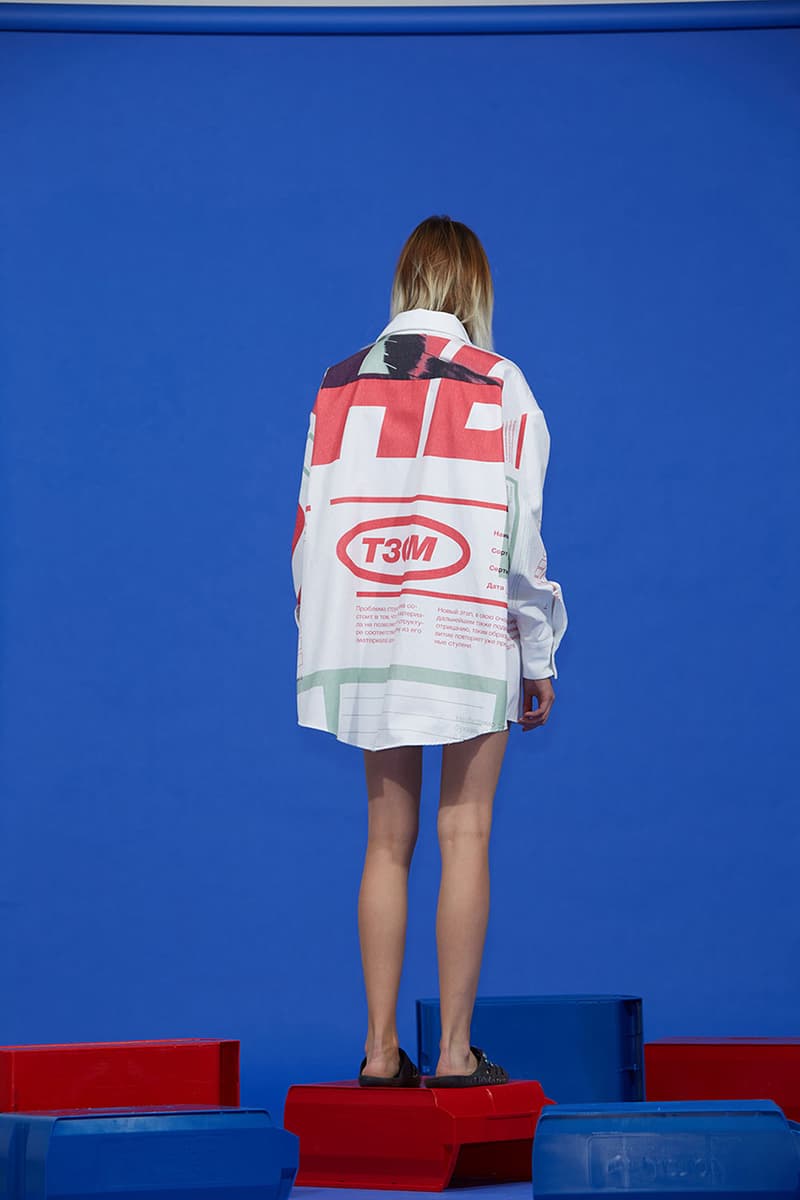 22 of 26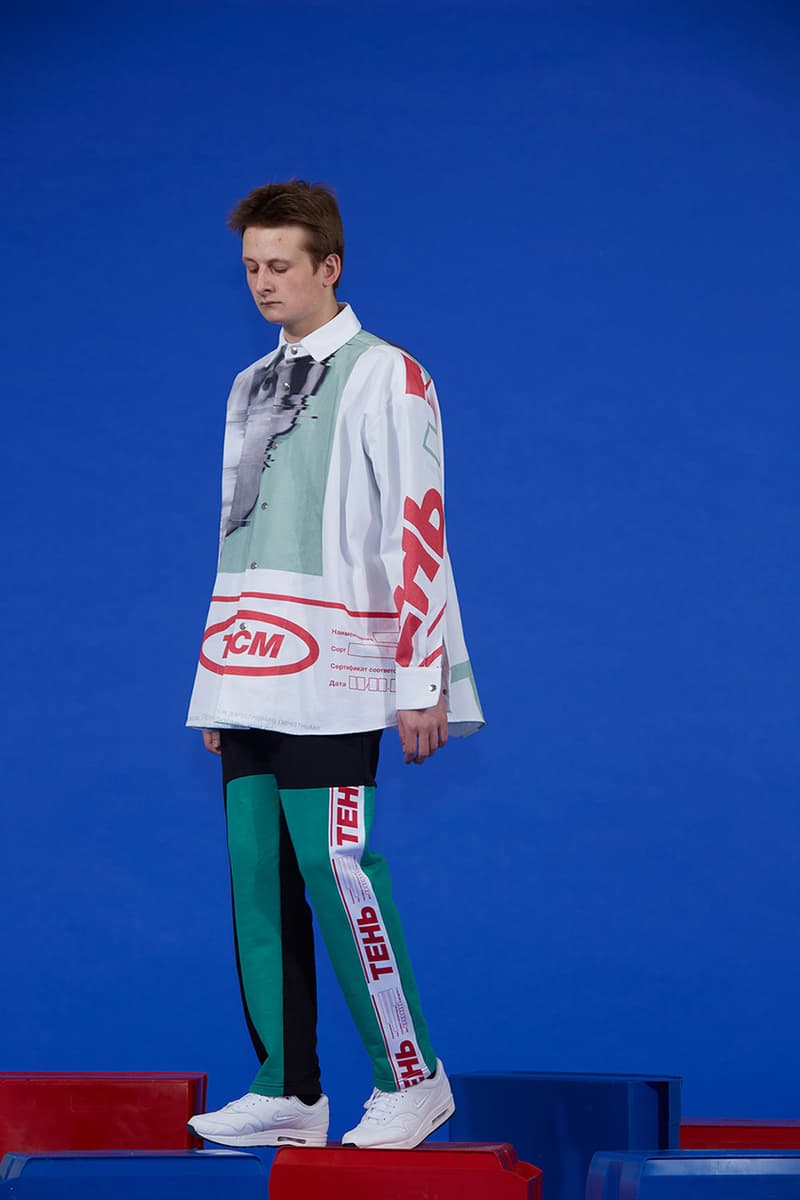 23 of 26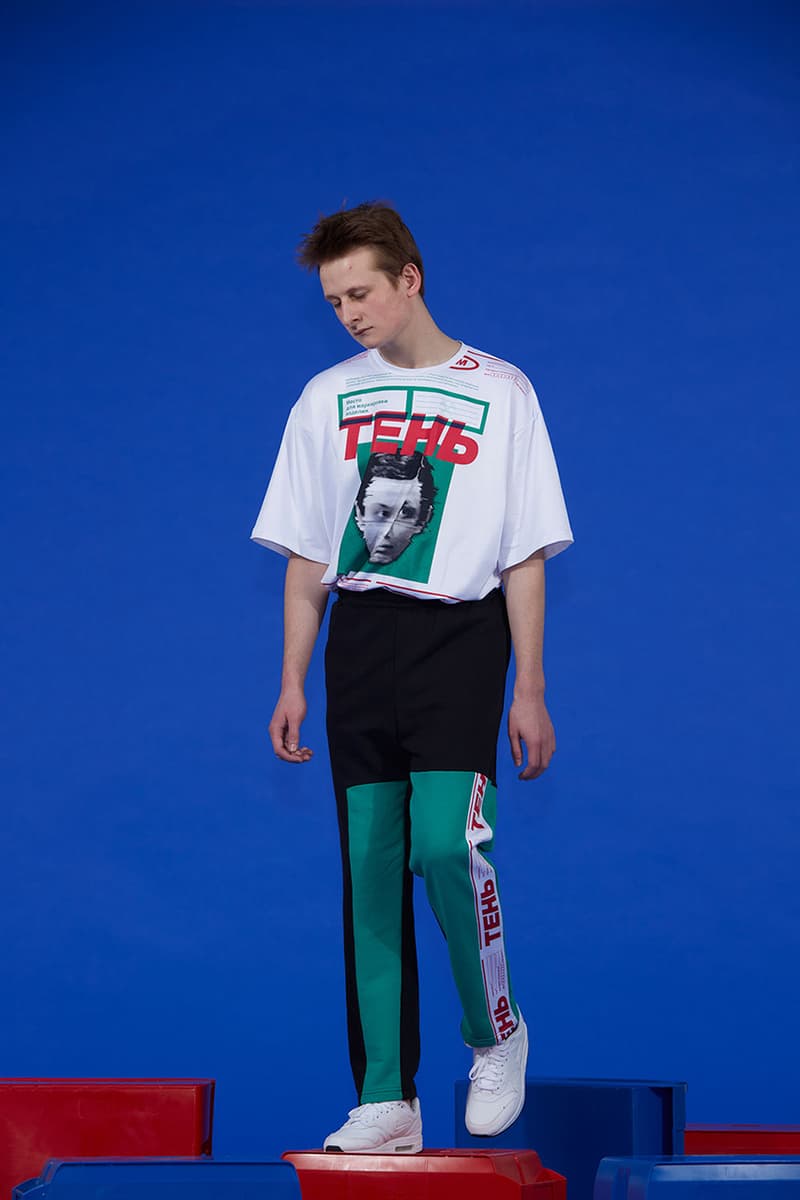 24 of 26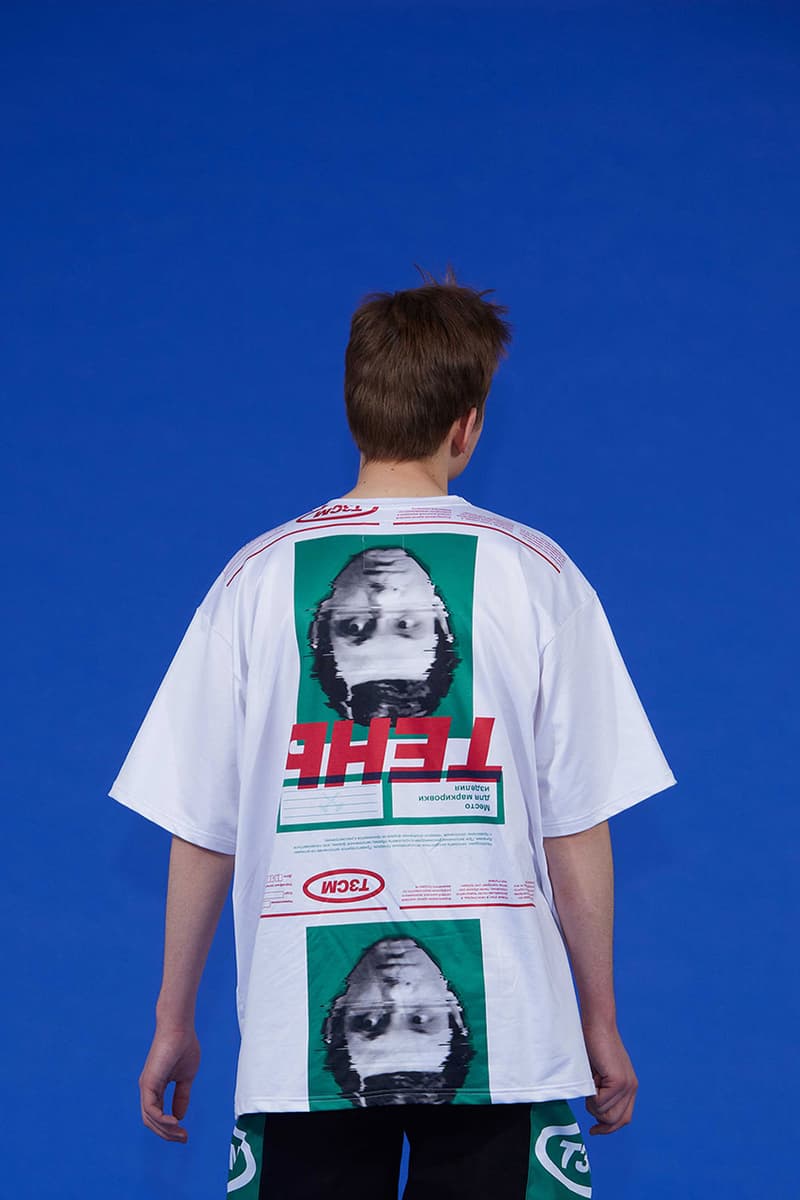 25 of 26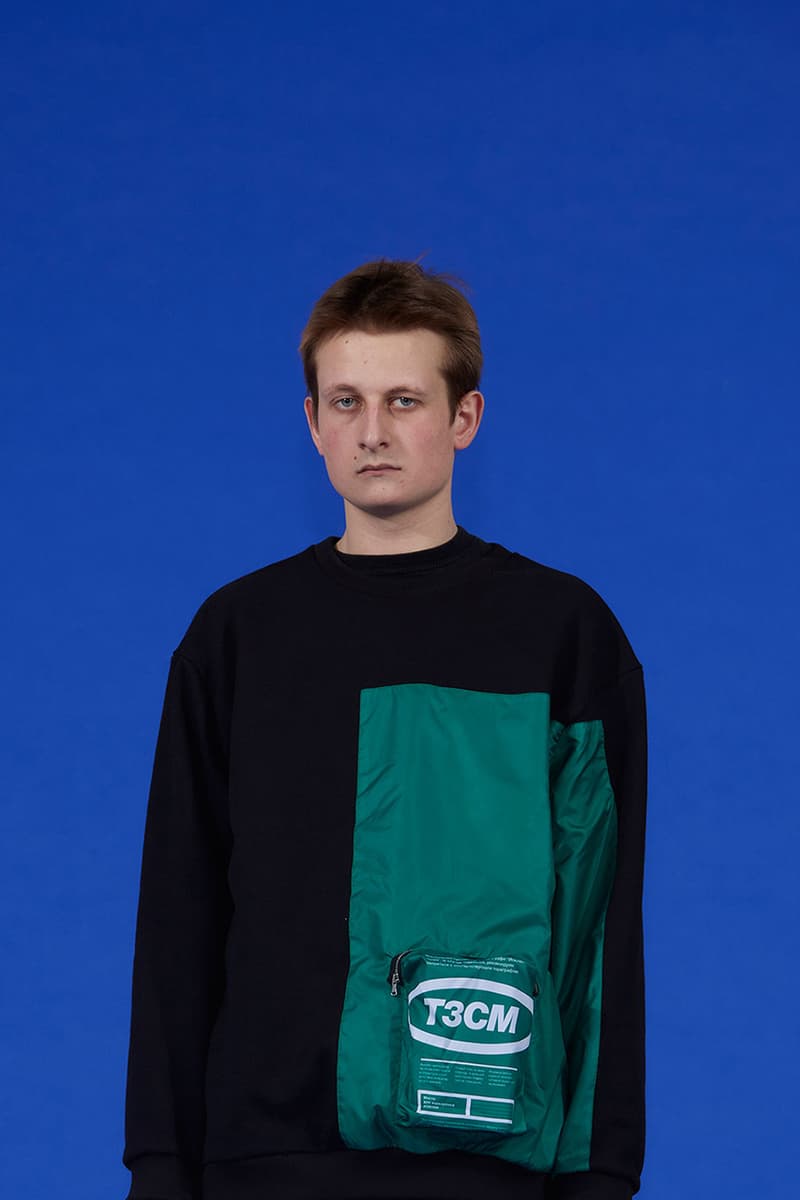 26 of 26
T3CM returns for Fall/Winter 2019 with another Russian-influenced collection designed by Dmitri Kluchevski, this time looking at ecology, globalization and overproduction.
Cyrillic text dominates the graphic-heavy FW19 collection, with the motif of plastic overproduction and waste being translated both literally and metaphorically throughout. T3CM's signature tote bag replicates a plastic bag while featuring the collection's portrait graphic and convenience store logos and symbolism, whereas clothing and accessories such as the oversized button up shirt follows an artistic approach on the staple plastic bag motif.
T3CM's chest rig is designed to be boxier and also wears the plastic bag graphic combing all of the collection's inspirations in one piece. The standout two-piece suit features an all-over design of T3CM branding while closely mimicking local fruit and vegetable market stalls in Eastern Europe, thanks to a pale green and white checkered color scheme.
Elsewhere the collection features pieces ranging boxy T-shirts and blazers to a signature brown woollen rollneck sweater and a black sweater featuring a nylon front pocket in supermarket-grocer green with minimalbranding.
For more graphic-heavy collections, check out the latest from Carne Bollente FW19.