Porsche Honors the 917 Racer With Concept & First-Ever Model Restoration
When classic curves meet modern engineering.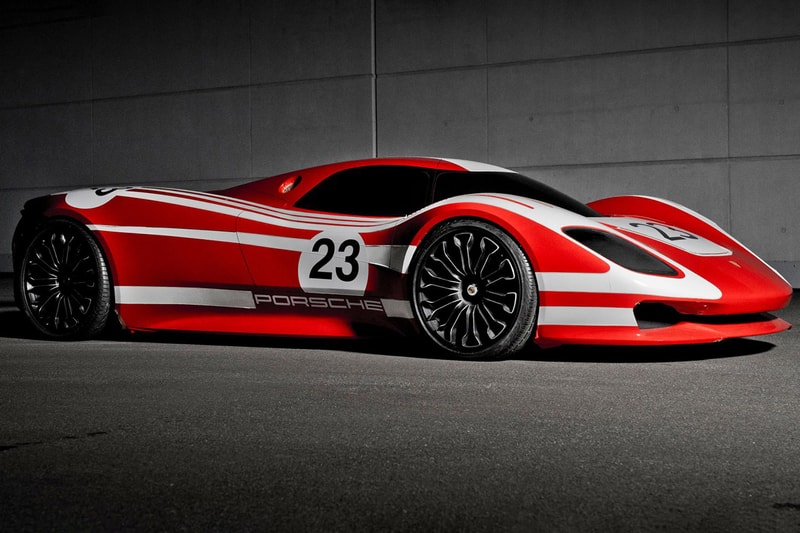 Porsche celebrated 50 years of its iconic Le Mans racer, the 917, with a futuristic concept based on the original 1970s car's outlandish design.
Famed for deviating from the 911 design language, the 917's bubble-like shell construction made for a streamlined machine that dominated Le Mans in 1970 and '72, and North America's CanAm series in '70 and '73. Half a century later Porsche has breathed new life into the first ever chassis of the 917, revealed at the 1969 Geneva Motor Show, completing the construction with original parts to form a true "001" classic.
However, the German manufacturing company has released something even more interesting and special — a concept homage to the original 917. The concept's inspiration is the 917 from 50 years ago, yet also blends the company's current design language as seen in its range-topping 918 hypercar.
No information has been revealed if this is a prototype in the works, but it does give us a look at what a modern-day Le Mans-munching 917 would look like. The car comes complete with a heritage racing livery in honour of the 917.
Porsche will be showcasing 14 cars (ten of which are 917's) at its museum in Germany in celebration of its first Le Mans with the 917 from May to September 2019.
For more Porsche news, feast your eyes on this Emory Motorsports Allrad AWD version of the vintage Porsche 356 coupé.