Pell Talks Self Empowerment on New Single, "B*tch Ass"
His first release of 2019.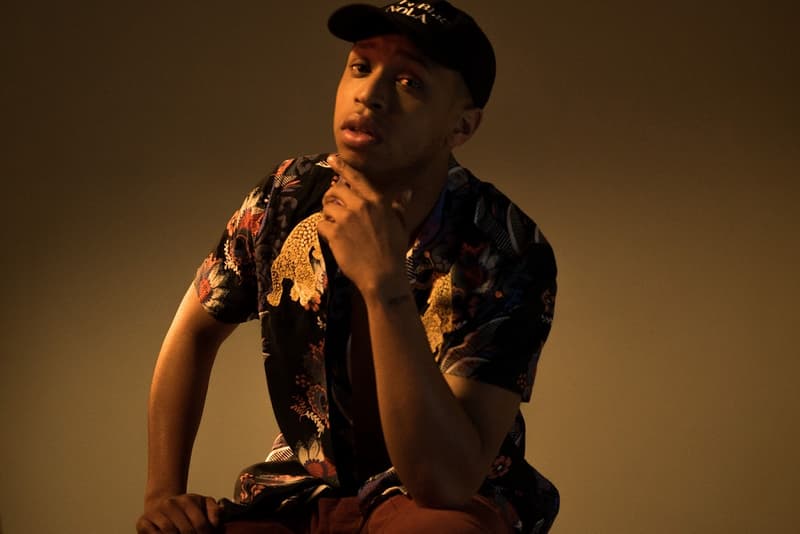 Teaming up with Payday Records, New Orleans-bred emcee Pell returns with a new single and his first release of 2019, "Bitch Ass." Billed as a "self-empowerment anthem," "Bitch Ass" comes to us in support of Pell's forthcoming studio album and serves as a preview of that project's artistic and creative direction; its themes revolve around loving yourself, chasing your dreams and standing in defiance towards those who doubt you. "Bitch Ass" was produced by Grammy-winning Los Angeles producer Rahki, who previously worked with Pell on the "chirpin" record from his previous project, 2017's girasoul EP, as well as Kendrick Lamar, ScHoolboy Q, Mac Miller, Travis Scott, Eminem, 50 Cent, Ab-Soul, Curren$y, Action Bronson and others.
"'Bitch Ass' is a warning to those wasting my time," Pell tells us, breaking down his latest single. "While simultaneously being an ode to the friends that can call me whenever they need me."
"My transition has really been a musical one in terms of me being more hands-on," Pell adds, opening up the current state of his career. "I'm definitely producing a lot more and I feel like that's helping me create in different ways. I just like being the musician with it now and just not the artist. I can be in different rooms and contribute different things other than my voice."
You can stream Pell's new track "Bitch Ass" below, and stay tuned for more from his upcoming studio album and details on its release.
For more, revisit Rejjie Snow and Pell's "Virgo" music video from August of 2017.