Paul Pogba Gifts France Teammates 2018 World Cup Championship Rings
À la the NBA and NFL.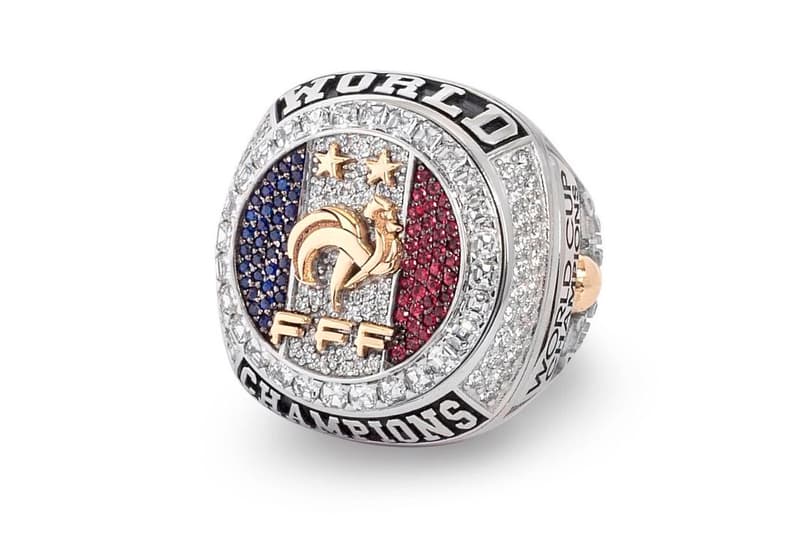 1 of 4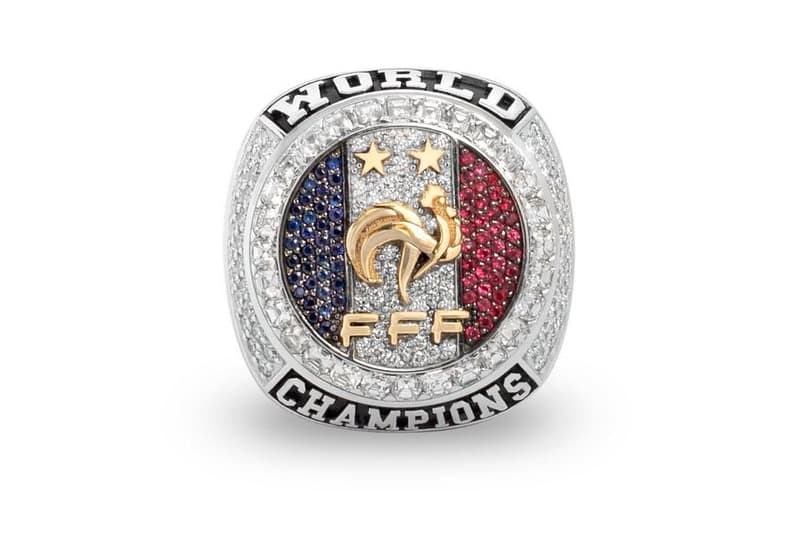 2 of 4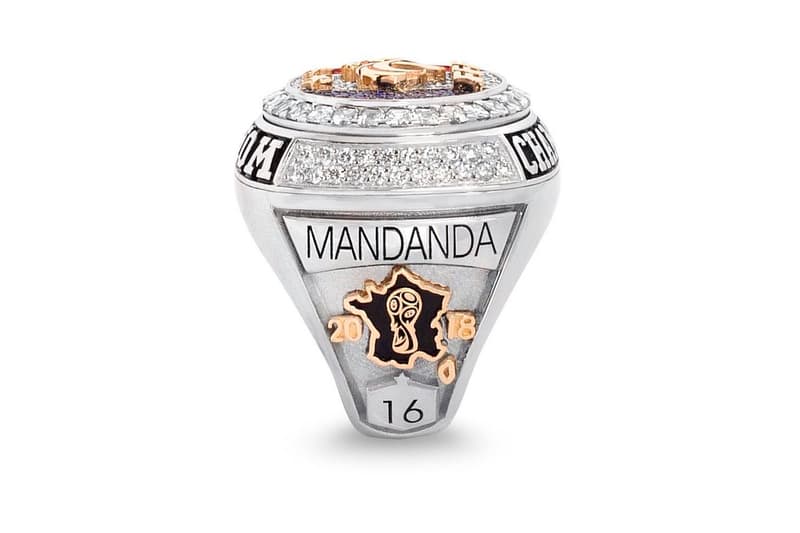 3 of 4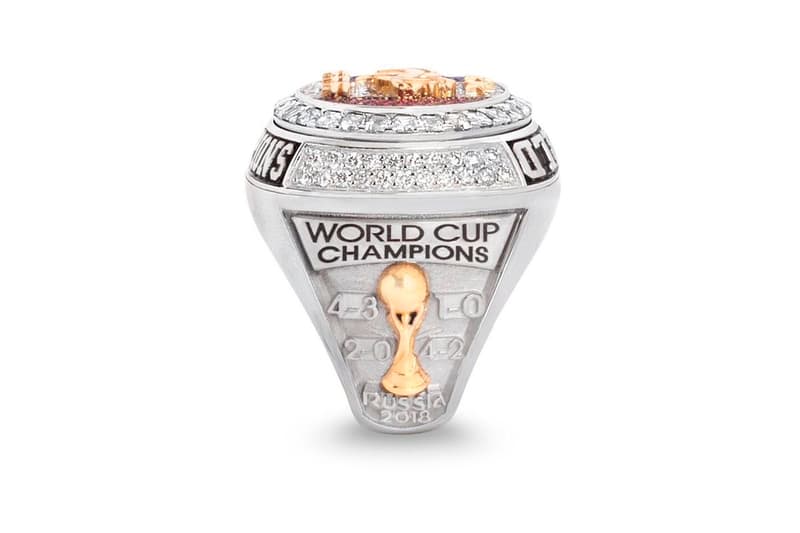 4 of 4
Though it's been almost one year, football superstar Paul Pogba is still relishing France's 2018 World Cup championship win in Russia. To commemorate the victory, Pogba honored his French teammates by gifting each and every one of them with a championship ring encrusted in diamonds.
Taking inspiration after the American-styled hardware gifted to championship winning teams in both the NBA and NFL, each ring features three carats of white diamonds, rubies and sapphires, representing the tri-colors of the French flag, along with the French national team logo and the words "World Champions." French striker and Atlético Madrid powerhouse Antoine Griezmann reportedly helped Pogba in designing the ring which was then crafted and manufactured by Jason of Beverly Hills.
"It's a small gesture after winning a World Cup with great players," Pogba said at press conference at France's training center. "I consider them my family. It's a small gift from me. A small gesture like that is nothing because a World Cup is for life. This ring you can lose, but the World Cup you do not lose that."
France claimed their second World Cup victory at the 2018 Russia games after defeating Croatia 4-2 at Luzhniki Stadium in Moscow. Pogba scored during the game in the second half. France are currently battling for a spot in the Euro 2020 tournament.
In more football-related news, Cristiano Ronaldo was charged over his Champions League celebration.