The Oculus Rift S Comes With Built-In Sensors and a Consumer-Friendly Price Tag
Say goodbye to external sensors.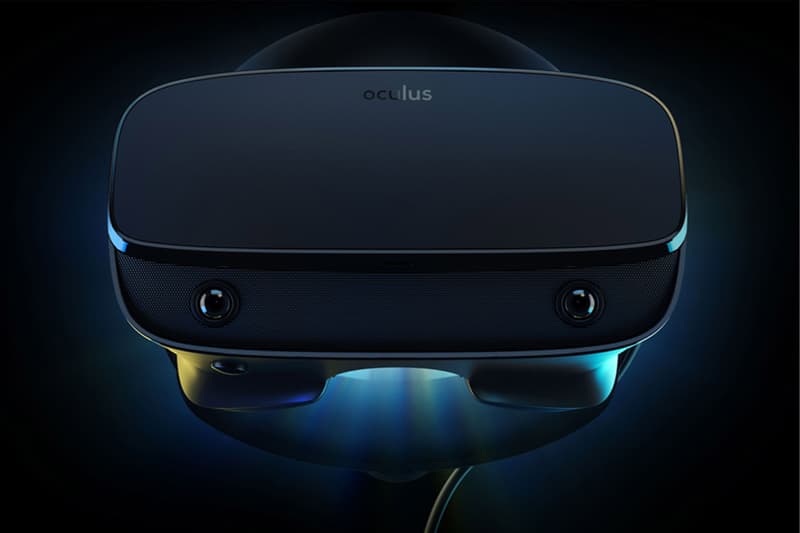 The Game Developers Conference this year has been quite eventful. On top of Google announcing its Stadia platform, Oculus has also come in strong with the announcement of its newest PC-based VR headset: the Oculus Rift S.
Built on the foundations of a relatively sizeable line of predecessors, the newest headset incorporates the use of five separate built-in sensors which make up what the company calls Oculus Insight, giving the device the capability of free-roaming, room scale VR gaming — this means you no longer have to set up external sensors. The newest model also gets upgrades in other areas with its fast-switch LCD display (2560 x 1440, or 1280 x 1440 per eye), an improved headstrap with an adjustment dial similar to the one on the PlayStation VR headset, and a 3.5mm audio jack for you to use your own headphones. However, Oculus points out that the refresh rate had to be dropped slightly to accommodate the increased resolution — 90 Hz to 80 Hz — in order to maintain the same required PC hardware specs.
The Oculus Rift S will be available Spring 2019, and will come at a relatively affordable price of $399 USD.
In other gaming news, Apex Legends has revealed that 500,000 accounts have already been banned for cheating.
A VR headset for your PC? Yes! We co-designed #OculusRiftS with @oculus, leveraging feedback from our own gaming community to offer the best comfort, fit, weight balance & light blocking. #GDC19 More: https://t.co/0HfWlTkxbm

— Lenovo (@lenovo) March 20, 2019