Off-White™ Delivers Grassy-Green Turtleneck Sweater Inspired by "Impressionism"
Centered around the theme from the label's Resort 2019 collection.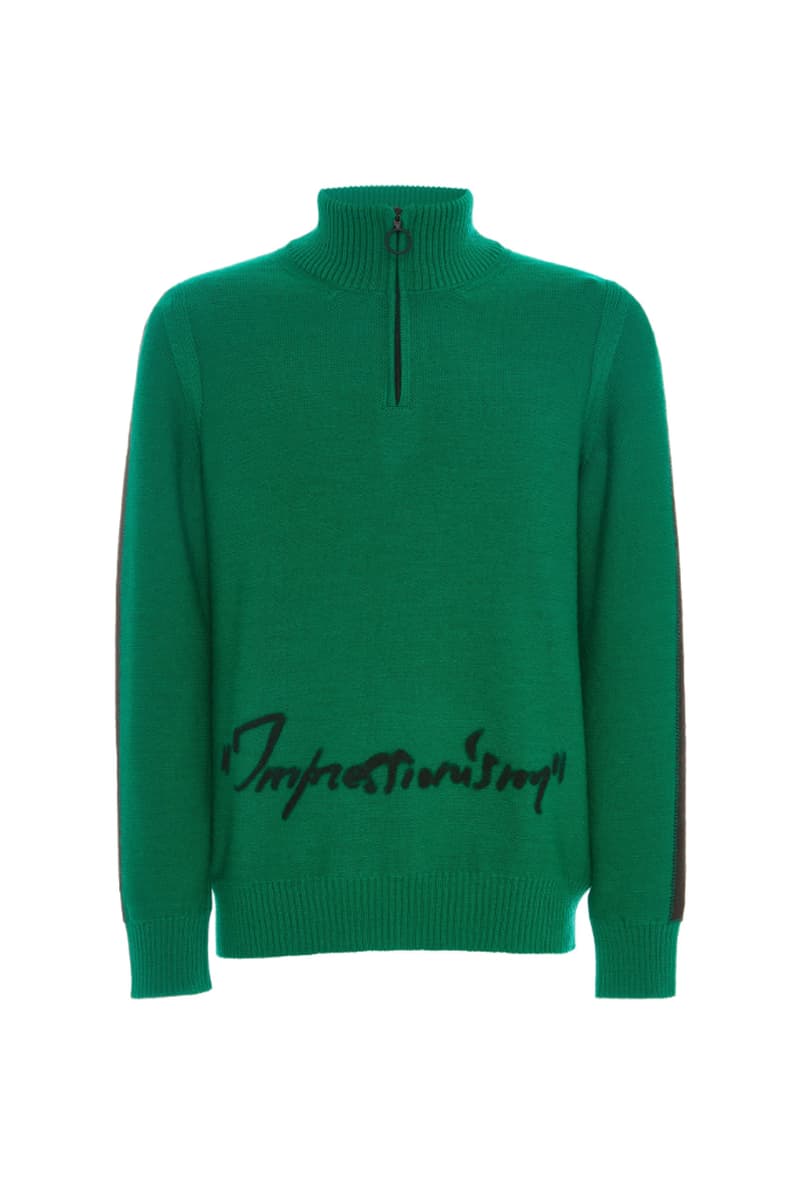 1 of 2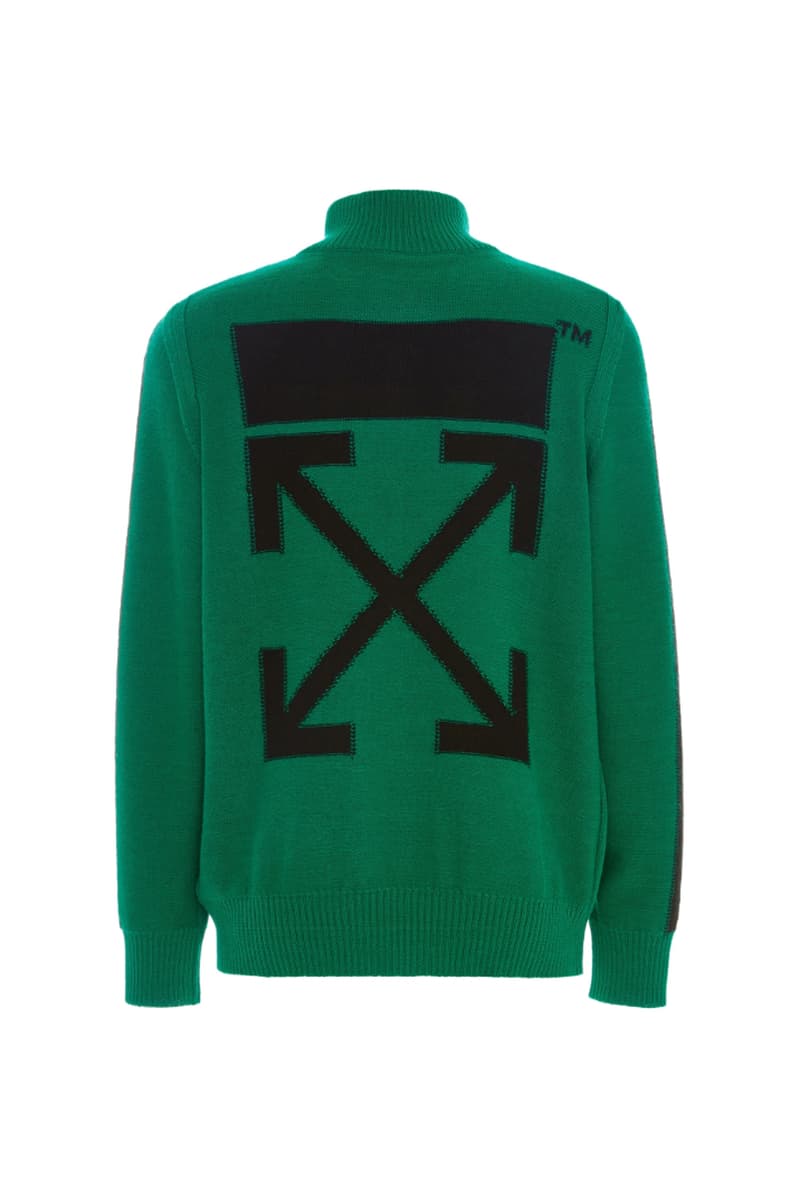 2 of 2
After paying tribute to the Mona Lisa with his recently released Off-White™ cap, Virgil Abloh revisits the art world for inspiration with the delivery of his new bright green zip turtleneck sweater.
The grassy-hued piece is marked by the word "Impressionism" — playing on the name of the label's Resort 2019 collection — which has been printed on the front of the garment in large script writing. Off-White™'s signature arrow logo comes into play for branding and is found plastered across the back of the style in an all-black design. Black racing stripes line the sleeves for a sporty element, while a half-zip fastening makes up the front closure. For fabrication, the item is crafted in 100% wool.
Off-White™ c/o Virgil Abloh's Zip Turtleneck Sweater in green is priced at $1,330 USD. It's available for pre-order now on Moda Operandi's e-commerce site.
For more on Abloh, read about his recent interview with The New Yorker, in which he addresses claims of plagiarism.