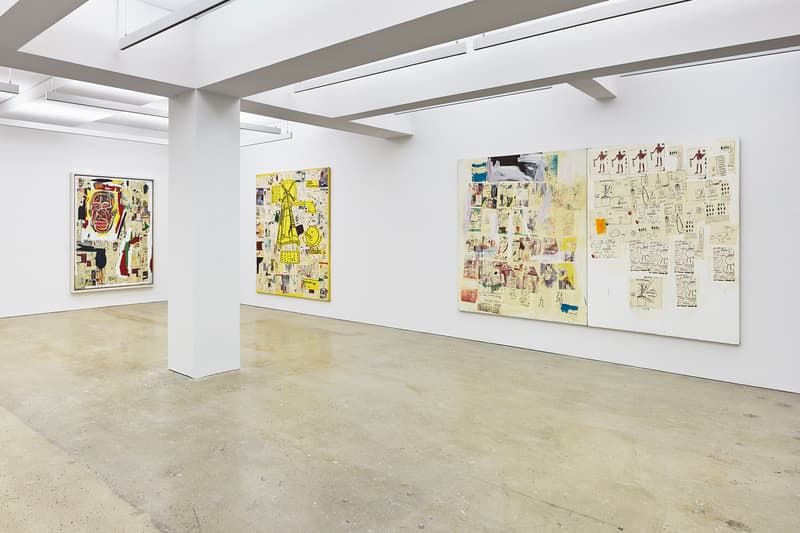 1 of 11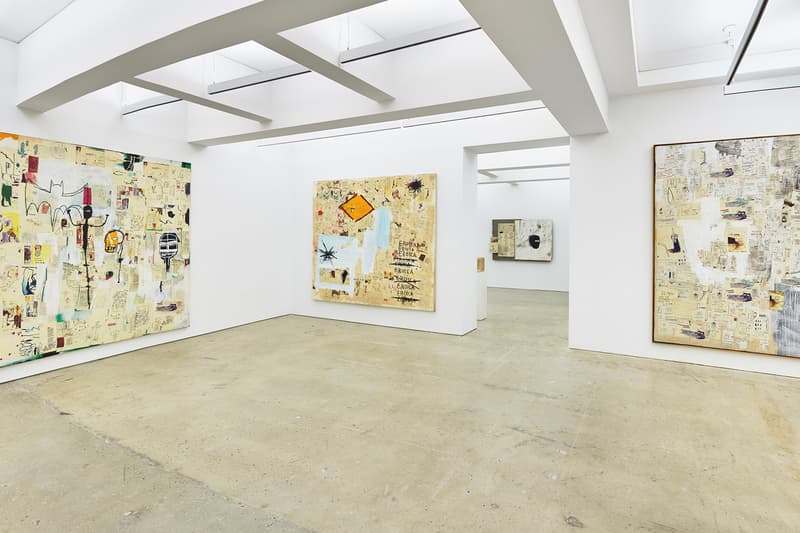 2 of 11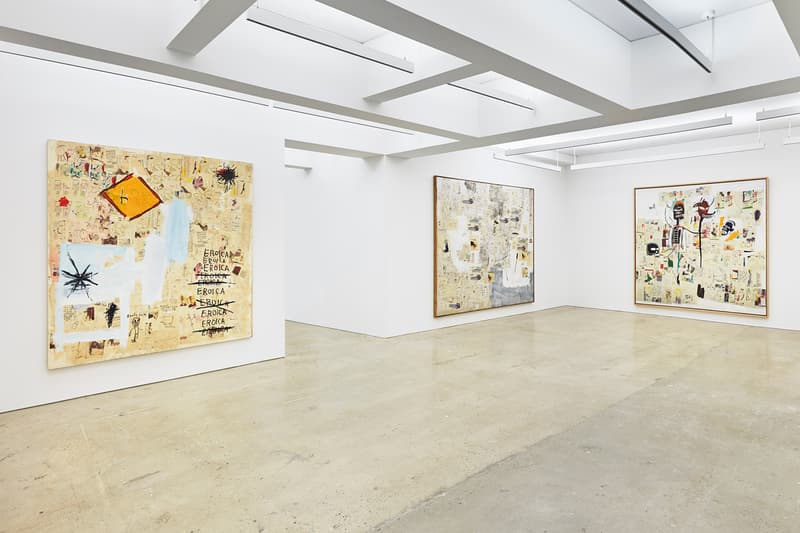 3 of 11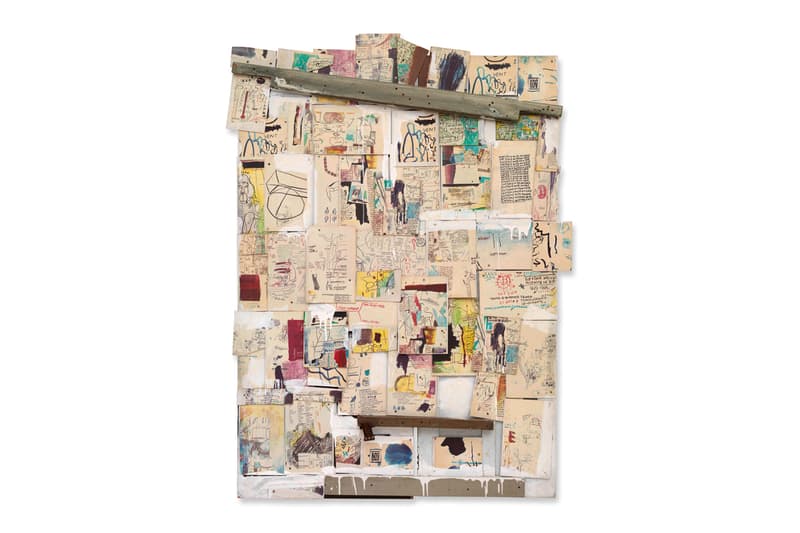 4 of 11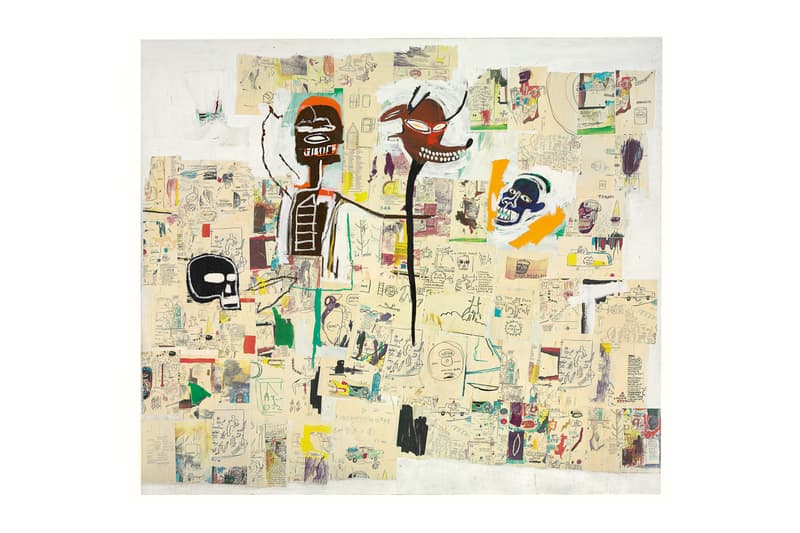 5 of 11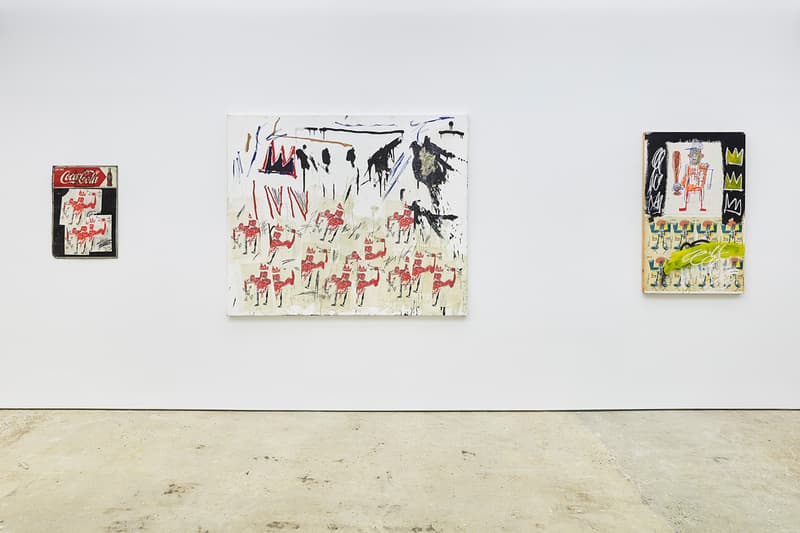 6 of 11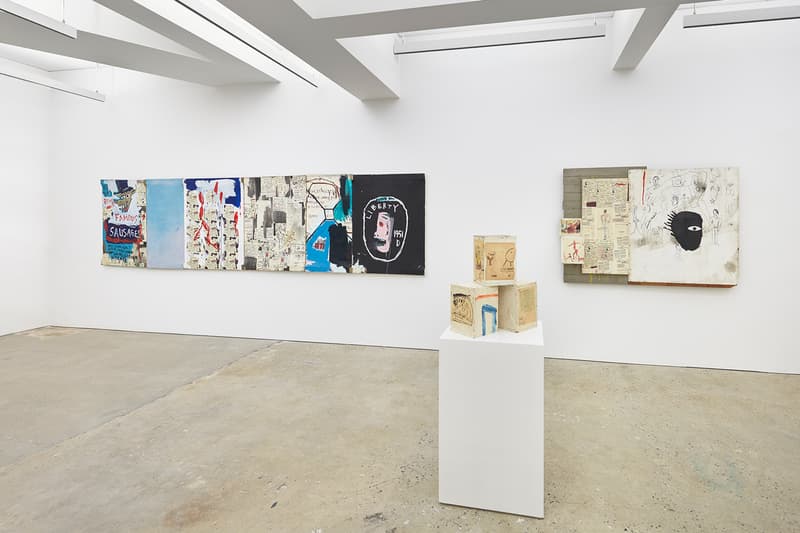 7 of 11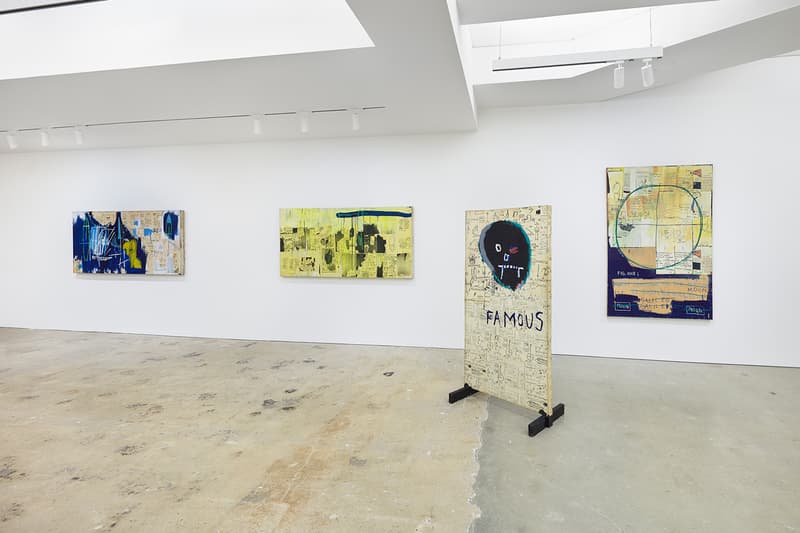 8 of 11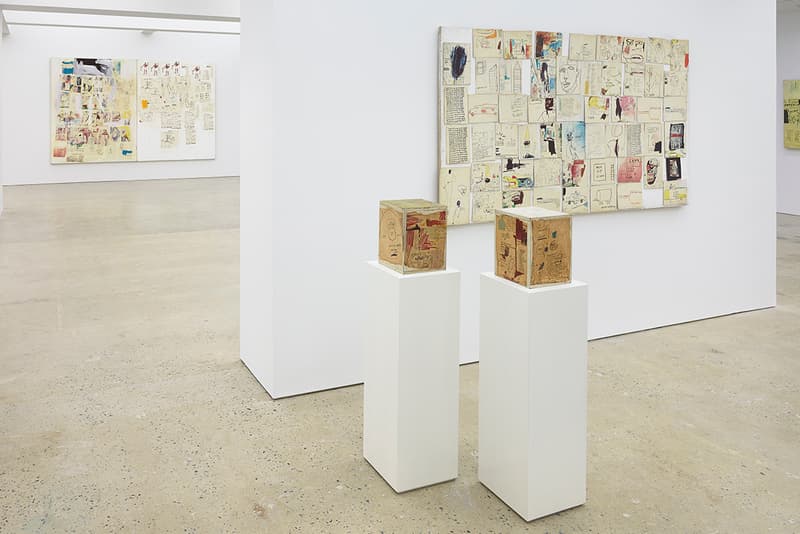 9 of 11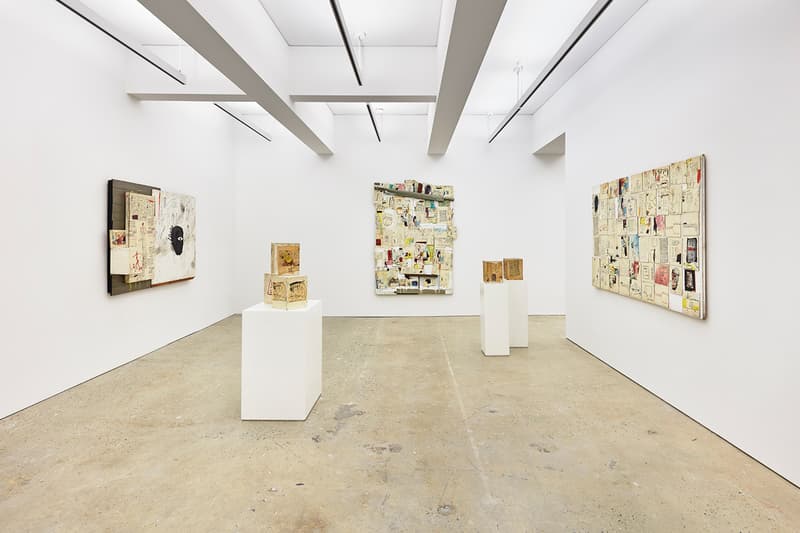 10 of 11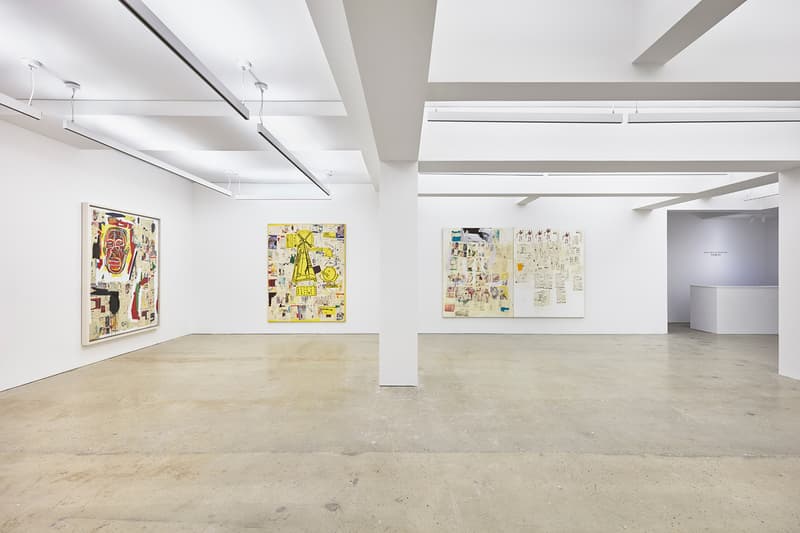 11 of 11
Jean-Michel Basquiat's 'Xerox Paintings' Spotlighted in NYC Exhibition
20 historic paintings and select sculptures.
---
For those struggling to snap up tickets to see Jean-Michel Basquiat masterworks at The Brant Foundation, you're now in luck. New York City's Nahmad Contemporary is offering up another option to check out significant pieces by the late legendary artist. Entitled "Xerox," the presentation features an impressive selection of works made by Basquiat using Xerox copies as the core medium. The series features over 20 paintings, five boxes, and 10 postcards.
The artist first dabbled with the material in 1979, creating vivid collages with close friend, artist, and filmmaker Jennifer Stein. Basquiat incorporated his signature paint splatters, scrawled text, alongside scavenged items such as candy labels and newspaper clippings in his compositions before placing them into the copier."It wasn't until 1983, however, when collage became a defining element of his practice, that Basquiat began to extensively use the photocopier as a tool to create paintings," said the gallery. "The process of photocopying became so integral to his practice that he eventually invested in his own color Xerox machine for his studio."
Tour the "Xerox" exhibition above and then head over to Nahmad Contemporary's website to learn more. The show is open to the public until May 31.
In other shows, learn more about Chicago-based artist Louis De Guzman's upcoming show in Manila, Philippines entitled "In Between The Lines."
Nahmad Contemporary
980 Madison Ave
New York, NY 10075